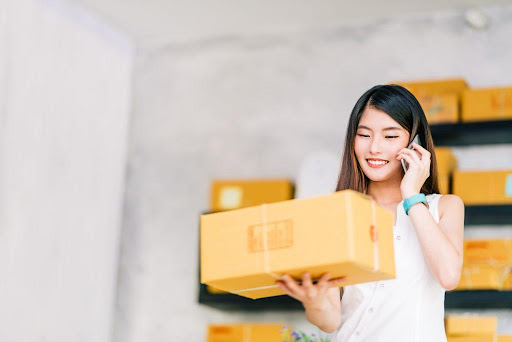 The sight of packing boxes is common in almost every household. You see many of them even in supermarkets, discount stores, and other places. They can be of different shapes and sizes, but their main job is to store and carry your belongings, which can be anything. However, the most important thing about corrugated boxes is their quality and texture which comes from the material and design. Not every material offers and holds the same promise. In fact, many critical aspects are often overlooked. However, the quality of the shipping box matters when your business depends on it. It is key that the boxes are solid, durable, and easy to transport. They must also transport your goods intact and undamaged to their destination. Otherwise, it can result in costly damage and even your brand's reputation in the market. 
So, what material do you choose? Today, most companies rely heavily on corrugated boxes. The boom in e-Commerce and online sales has led to the popularity of this material. It has proven to be successful in delivering quality results. Therefore, it shouldn't come as a surprise when you hear that retail stores ship nearly 95% of products in corrugated boxes to their customers. Most product and service companies swear by this material for its efficiency and durability. It can carry fragile to heavy items effortlessly. Whereas lightweight cartons may save on shipping costs, but not the cost for replacement and damages. 
If you thought corrugated boxes were typically only suitable for the shipping industry, you thought wrong. Personalized shipping boxes are an excellent choice for retail, e-commerce, and even local businesses. 
Difference Between Cardboard and Corrugated Boxes
At first glance, there is little difference between cardboard and corrugated boxes. What differentiates the two is the design and structure. Cardboard boxes consist of thick paper pulp and are used for small containers. Although you can ship items in cardboard material, it doesn't always provide the adequate protection needed for your items. In some cases, packaging is supplemented with bubble wrap for extra protection for the more fragile items. 
On the other hand, corrugated boxes contain more layers of material than a cardboard sheet, such as fluted liners and others. They can absorb temperature fluctuations, moisture, and even impact.  They are a better choice to protect your items during the shipment process. 
Composition of Corrugated Boxes
One of the defining qualities of corrugated box is the flute size, which can vary from A-F. With A being the thickest and F the thinnest. The flute size will determine the box's strength and wall thickness. Another attractive trait is the type of board. Single board constructions usually contain two sheets of liner and one fluted medium. The other has three layers of the liner.  Single-wall boards are the most common shipping material, while double-wall boxes carry heavier products or anything that needs extra support or protection.
Also consider additional factors like board grade, which shows how much pressure a box can take or whether it's stackable. Mullen-grade boxes reflect the box's resistance. Edge Crush Test (ECT) ones can be suitable for warehouses and pallets for ease of storage.
Other Things To Consider
Various elements contribute to the correct selection of shipping boxes, such as size and weight. The size, shape and fragility of your product will help to determine the right size and composition of the box you will need. Shipping costs are important too.  A heavy package can be costly and cut into your profits.
 Box size could also impact your carbon footprint. When you order a large box for a small item, you add more waste to the environment. Also, a larger container will occupy more space in a shipment vehicle, increasing your carbon footprint. 
Furthermore, these boxes can be available in many forms and sizes, such as slotted, square, telescope, etc. Each design has its purpose. 
Customized Boxes
Customizing boxes is a great way to showcase your brand. You can build a robust and reliable marketing and promotional tool for a few extra dollars. 
Corrugated boxes stand out in the packaging domain. They can pack, store, and move items because of their shape and strength. Whether you are in the food, pharma, electrical, cosmetics, or any other industry, you can trust these. Their rigid frames allow them to store and ship your products both safely and securely – something every brand and business needs. Your bottom line will benefit from the right choice. 
---
Interesting Related Article: "4 Reasons Your Company Must Use Custom Mailer Boxes"