It is not an easy task for parents to find a suitable toy for their children. Due to a lack of self-control, children are prone to indulging in play. But if you choose a magnetic tiles as a toy, you can ensure that children can learn more while playing.
The benefits of an edutainment include but not limited to: improve intelligence, spark creative thinking and imagination as well as curiosity, patience, social communication skills. Cossy offers two main magnetic tile sets to make edutainment come true.
Magnetic Building Tiles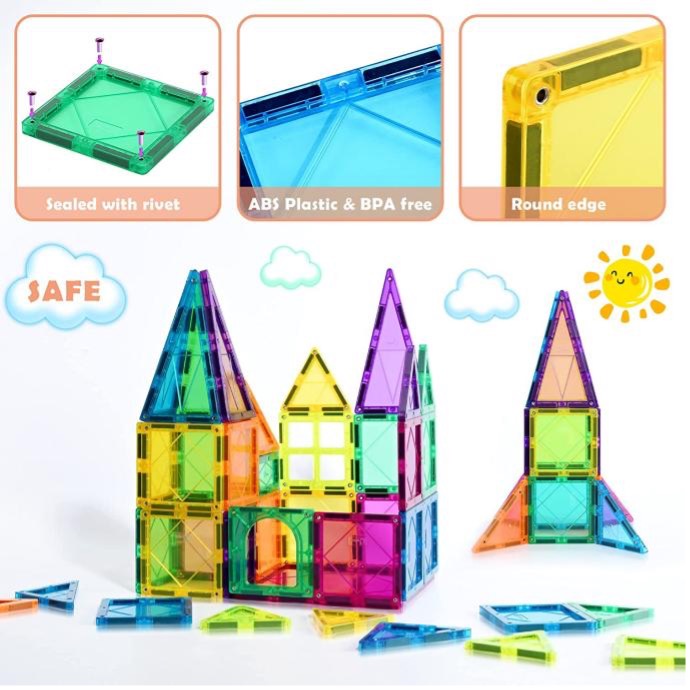 Magnetic tiles combine improving intelligence, stimulating imagination, and improving communication skills into one simple activity. Children can play by their own or with friends and family.
Parents do not have to worry about the safety of their children due to the strong structure of the magnetic sheets. Cossy building blocks are flexible magnetic packs that allow kids to assemble and change shape. The set has a variety of bright colors, allowing children to focus on playing quickly.
In consideration of different needs, Cossy provides three different numbers of magnetic sheet sets – 120 packs, 60 packs and 32 packs.
Magnetic Cube Blocks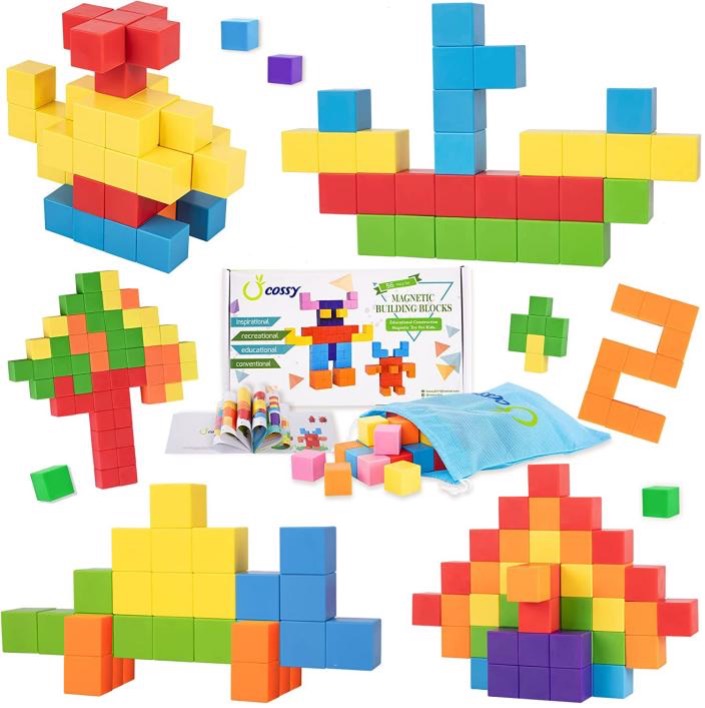 The Cossy Magnetic Cube Blocks are the perfect way to help introduce your child's eyes and mind to the wonders of architecture and spatial imagination—without exposing them to any potentially harmful chemicals or toxins.
With 56 cubes in different colors, this set is sure to keep your little one entertained for hours on end. And because the cubes are made from high-quality ABS material, they're strong enough for even the most rambunctious toddler.
The rounded edge design ensures a smooth feel when children play with these blocks, so no one gets hurt as they tumble all over the place. You'll love how easy it is for your little one to hold onto this toy as they build up their spatial imagination skills. And what better way is there for kids than having fun while learning? The Cossy Magnetic Cube Blocks are a great gift idea for any occasion.
The above two sets of magnetic sheets are good choices. They can be used for indoor or outdoor activities. In the way of STEM education, Cossy magnetic blocks are an ideal gift for birthdays, children's day, Christmas or any occasion you can think of.
For more information, please visit cossykids.com.