A construction project of any kind is a huge commitment and responsibility for everybody involved in the process. It takes a vast amount of organisation, communication, and planning between all the parties involved, to bring the final construction piece to fruition.
One of those areas that need to be well-thought-out and planned is an effective cost management plan. This will determine the budget of each step from start to finish, and it will ensure that there is enough money to complete the desired final outcome. This includes being able to effectively deal with a construction zone crash, regardless of which party is liable, by having the right kind of comprehensive insurance cover and legal representation.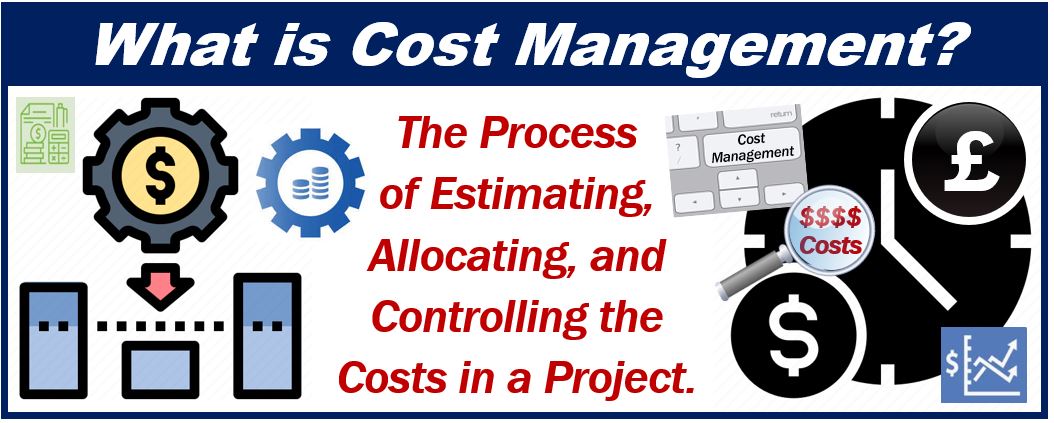 What Is Cost Management?
Before we go any further, let's clarify and really nail down what exactly is meant by cost management. Cost management refers to the planning and controlling of a project's budget. These construction costs are the portion of overall expense incurred during the construction and development of a building. These costs include many expenses such as labour, equipment, and materials. The costs of a construction project require detailed and careful management to make sure that the project stays within its approved budget and feasible scope.
Cost management includes processes such as allocating, estimating and controlling the costs of a project. It gives a business the ability to predict upcoming expenses in order to reduce and eliminate the chance of going over budget. The various costs are calculated during the planning stage of a project and must be approved before the construction work can go ahead.
As the plan is executed and construction is on the way, each expense is documented and tracked so that things stay within the approved cost management plan. Once the project has come to completion, predicted costs are measured against the actual costs, providing benchmarks for future project budgets and future cost management plans.
Who Does Cost Management Do?
In most cases of a construction project, a quantity surveyor will provide cost management services. Quantity surveyors are construction professionals that provide in-depth and a great deal of knowledge when it comes to construction costs and contracts.
Some of the roles and responsibilities of a quantity surveyor are cost modeling and benchmarking, cost planning, due diligence, contractual advice, risk management, and project audit. They are therefore very skilled and trustworthy professionals to create an efficient cost management plan for any large construction project.
Steps in the Cost Management Process
The process of a cost management plan begins with a development budget study to discover and identify the total costs and returns expected of a particular project. The next step is then to prepare a cost plan, including all of the construction costs as well as other project costs.
The development budget will also include all of these expenses. The cost management plan helps in defining exactly how much will be spent on each element of the project at each given stage.
The following steps of cost management during the project will include:
Making sure that the project does not go over budget at any stage of construction.
Ensuring that the designs of the project are within the cost management plan.
Regularly updating the cost management plan to include any changes or alterations.
Adjusting the cash flow accordingly to reflect these changes.
Liaising with the team on the project cost plan throughout the entire design and construction process.
Assessing and reviewing possible risks and reporting them back in order to help manage these risks.
Providing contractors with accurate information at the right time to help in controlling claims.
Making sure that project costs are always reported back and assessed against the original approved budget.
Finally, plotting the actual expenditure against the predicted future expenditure.

To make this process easier and more streamlined, consider using

construction estimating software

. It's a useful tool that'll help you manage any strange or unexpected changes in project costs as well as offer better management of the entire process (resource management, schedules, costs associated with times, etc.). Using tools to your advantage can mean the difference between accurate estimates and blowing the budget.
Why is Cost Management Important?
There are several great benefits to having an effective cost management plan and it holds a lot of importance in a construction project. For example, think of building a house, the very first thing that needs to be done is to put a budget in place.
This gives a sense of how much to spend on the project and the expenses needed in order for it to come to life. This in turn then allows you to divide the budget into expenses for various sub-tasks and smaller items.
Decision-making process is easier
The budget worked out will then determine and help decide critical decision points such as:
Which designer to hire.
Can you afford a high-end one that can construct and deliver the project from start to finish?
Are you only able to afford to hire someone that can help with a few elements on a smaller budget?
How many levels can the house have?
What is the quality of the materials that should be used that are in keeping with the given budget?
These are questions that can be answered once you have a set cost management plan put into place.
Gauge a project's progress
Without a predetermined budget, not only does it become very difficult to answer any of these questions, but it becomes very difficult to assess whether your project is progressing in the right direction once is it underway.
This can be an even bigger problem in larger organisations if there are multiple projects happening at the same time. Sudden costs may arise due to changes in initial assumptions or the addition of unexpected costs. That's where an effective cost management plan can really come into play and help.
Respond rapidly to problems
Cost management helps set clear expectations with stakeholders as well as tracking the progress of a project and respond with corrective action at a quick pace. It also helps maintain the expected margin and avoids losing money or going over budget on any project.
Cost management is one of the most essential requirements to ensure the success of any project, or in fact business for that matter. Gaining information such as knowing the scope of the cost that a business can bear and reach for, makes it a lot easier to set future goals accordingly and work towards them. This can save valuable planning time in the long run and set realistic financial goals that are within reach for your business.
---
Interesting related article: "What does cost mean?"