The world of business right now is slowly collapsing due to the increased number of hackers and cybercriminals. However, on the brighter side, Cyber insurance UK is a trustworthy cyber liability insurance company that enables you to secure and protect your business from being hacked and from getting data breach. The question is, how much will it cost? Is it really worth the investment? We'll discuss these questions in this article.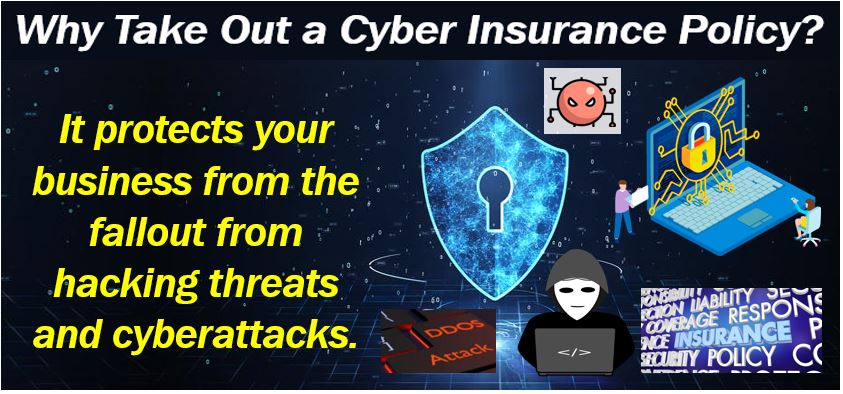 How much will the cyber insurance policy cost you?
To give you a brief background, the cyber insurance cost will depend on the kind of business you are running and the status of risk you are exposed to, so the cost may vary. Nevertheless, there are 2 kinds of costs when using a cyber insurance policy:
This is the cost you'll need to pay monthly or yearly. It is the actual value of your protection. Moreover, the amount you're going to pay will be based on the quotation computed by the expert insurers, as they will rely on your preferred insurance cover and the size and type of your business.
This is an additional cost or share you're required to pay whenever making an insurance claim. Choosing a smaller amount of participation will increase the cost of your insurance premium, so before agreeing on a figure, decide first on how much money you are willing to disburse.
To get the best insurance policy deal, it is highly recommended for both small and large businesses to conduct cyber training for their employees. They must include an objective where the employees get well-trained dealing and interfacing with certified providers so they can get discounts.
To give you an idea, here's the average cost of premiums for SMEs since 2020. This list depends on each type of policy.
Workers' Compensation – $94/month (Average Cost), $75/month (Median Cost)
General Liability – $58/month (Average Cost), $51/month (Median Cost)
Professional Liability – $51/month (Average Cost), $46/month (Median Cost)
Business Owners' Policy – $88/month (Average Cost), $68/month (Median Cost)
However, you can't always rely on these average and median costs because your final rate will be mainly based on the details of your business.
Different factors affect the price
Some circumstances might greatly affect the price of your insurance cover.
First, the size of your business. The larger the business, the more expensive the insurance is.
Second, your business's level of risk. If your company is at great risk of getting a cyberattack like ransomware or DDoS attack, your insurance premium might get more expensive.
Third, the amount of data you're holding. A bigger amount of data or financial archives increases the price of your insurance.
The difference between First-party and Third-party insurance cover
First-party insurance cover basically covers typical kinds of cyberattacks, public relations and credit monitoring services, loss of earnings due to a cyberattack, and a cyber incident response plan. If your business is prone to data breach or ransomware attacks, this insurance cover will surely protect you.
Third-party insurance cover is usually more expensive but it provides extended protection for larger businesses that are connected to other companies that are infected by cyberattacks. Also, it offers protection against unproven prosecutions by another company due to some unintentional omissions you've done which led to financial losses and other damages to that company. Third-party insurance cover is more comprehensive and will give your business the utmost protection.
Adding another dimension, it is highly advisable if you'll choose a level of insurance cover that will completely fulfill your needs and will ameliorate the security of your business. Don't bother investing money in cyber insurance coverage as this will totally protect your business against harmful attacks. With Cyber Insurance, your money won't go to waste.
Save more money in the long run with Cyber Insurance
You'll actually save more money at the end of the day by getting protected and secured with Cyber Insurance. Having your business interrupted by cybercriminals can be very difficult to deal with. Not only can it give you stress, but it can also make you lose a lot more money, or worse, bankruptcy. Cybercriminals have become more notorious and pernicious nowadays, so it's best to get yourself now an insurance policy.
---
Interesting related article: "What is cybersecurity?"