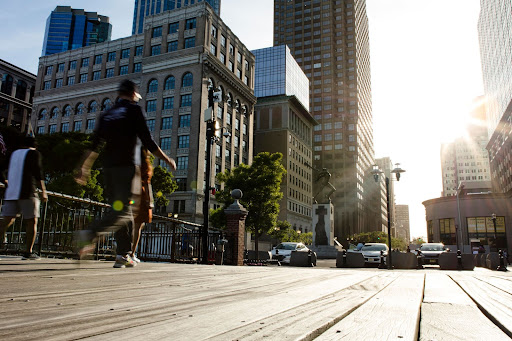 You've probably heard that Nashville is a great location to live. It's the modern Brooklyn, you know. So, if you're thinking about moving to Nashville—a well-known city recognized for its renowned music scene—keep in mind that it ranks near other important towns like Chattanooga and Atlanta thanks to a cheaper cost of living than many other southern cities.

In this blog post, we'll explain Nashville's cost of living so you can budget for everything from housing to food to amusement. We'll also answer questions such as ' is it expensive to live in Nashville?'. 
Is it expensive to live in Nashville, TN; An overview
Nashville is the capital and largest city in the U.S. state of Tennessee. On the Cumberland River in the state's north-central region, the city serves as the political center of Davidson County. Nashville is a hub for the banking, publishing, healthcare, music, and transportation sectors. It also has a large number of schools and institutions.
With an estimated 692,587 residents as of 2018, Nashville ranked as the 26th most populated city in the country. The Nashville-Davidson-Murfreesboro-Columbia combined metropolitan area, which covers Thirteen counties in Central Tennessee, is one of the largest integrated statistical regions in the US with an estimated population of 2,046,370 as of 2019.
Here are 10 tips for understanding Nashville's true cost of living
So let's explore the important areas that would constitute the real Nashville cost of living. You will have a better understanding of Nashville's actual cost of living as a result, enabling you to plan and avoid being caught off guard. However, if you are looking for a moving company in Nashville? Ensure that you hire professional, reliable, and trusted local movers in Nashville that would make the moving process enjoyable. 
1. The geography of Nashville, TN
The capital and largest city of the U.S. state of Tennessee is Nashville. On the Cumberland River in the state's north-central region, the city serves as the regional capital of Davidson County.
Nashville has four different seasons in a tropical humid environment. Winters are moderate and cool, but summers are hot and muggy. The intermediate seasons of spring and fall provide moderate temperatures and reduced relative humidity.
2. Nashville, TN's economy
As we explore further, answering the question of, whether is it expensive to live in Nashville, we must understand that, although Nashville, Tennessee, is renowned for having a low cost of living, outsiders may nevertheless be surprised by it. Nashville's typical home price is $350,000, which is much more expensive than the $220,700 national median. There are still a lot of reasonably priced neighborhoods available.
The healthcare, tourism, and entertainment industries are the three main drivers of Nashville's economy. The city's biggest sector is now healthcare, which now hosts several medical conventions annually. With the Hall of Fame of Country Music and the Grand Ole Opry nearby, you will also find a large number of people employed in the music sector.
3. Renting a home in Nashville, TN
One of the first things you should think about if you're considering coming to Nashville is housing. Nashville has a lower cost of living than most other major American cities, but that doesn't mean it's simple or inexpensive to locate a home to live here.
In Nashville, the average cost of an apartment is $1,200 a month, while the average cost of a home is about $260,000. There are several stand burbs in smaller towns outside of Nashville where you may get less rent or buy a more modest property if you're seeking something more economical.
Start looking early and be willing to give up some of your must-haves if you want to discover a Nashville home that meets your budget. You ought to be able to locate a home for yourself in Music City with a little time and effort.
4. The transportation scene in Nashville, TN
Nashville is a fantastic commuting city. Buses operate regularly throughout the day, making the city's public transit system excellent. Additionally, you'll discover that other adjacent cities are conveniently reachable by public transit. You'll discover that several significant airlines, such as Southwest, Delta, and American Airlines, fly into the city's primary airport, the Nashville International Airport. Less than 15 miles separate the city from the airport. 
Additionally, you'll discover that a light rail system runs from the airport to downtown Nashville. You will probably want to reside in the downtown area if you work there.  You'll discover that the city's public transit system is not as good here as it is elsewhere. If you reside in the city, you'll probably want to purchase a car and should budget for that expenditure each month.
5. Nashville TN food
Of course, you'll be curious to learn more about Nashville's culinary scene. Every corner is home to a food truck or restaurant, and more are always opening. The majority of restaurants provide a broad variety of cuisine choices, with many also providing vegetarian, vegan, and gluten-free alternatives.
You should be aware that many eateries in the city close early—the majority do so before 9 p.m. This is so because loud noises are forbidden after that time according to the city's noise code. The city's smoking regulation forbids smoking in pubs and restaurants, so keep that in mind as well.
6. The healthcare system in Nashville, TN
Nashville's medical expenses are increasing. Compared to the national average of $1,168 per year, Nashville's cost of living for an average cost of a family health insurance plan is $1,836 annually. The price of medical treatment in Nashville is growing along with the cost of health insurance. The average cost of a medical visit in Nashville is $250, which is much more expensive than the national average of $103 according to the 2017 Mercer Health Care Cost Survey.
Many Nashville residents are using alternative forms of treatment like acupuncture and chiropractic treatments to offset the growing expense of healthcare. These complementary therapies can be exactly as effective as conventional treatments while frequently costing less.
7. The education system in Nashville, TN
Tennessee State University, Vanderbilt University, and Belmont University are just a few of Nashville's top schools and institutions. The city makes for a great location to further your education because it has a range of both private and public schools.
If you're seeking inexpensive housing, a thriving music industry, and a welcoming neighborhood, Nashville is a terrific place to call home. However, if you're not used to paying city prices, the expense of living in Nashville might be considerable.
8. Cost of utility services in Nashville, TN
Depending on your lifestyle and the neighborhood you choose to reside in, Nashville might have a high cost of living. A three-bedroom house typically costs roughly $2,600, while the rental rate for a one-bedroom apartment is $1,300. The average cost of a home, if you're wanting to purchase one, is a little over $300,000.
In Nashville, utilities may be pretty expensive as well. The monthly average price for electricity is $150, while the average monthly bill for gas and water is an extra $100. Cable Television and Internet bundles start at about $50 per month.
9. Getting entertained in Nashville, Tennessee
Living in Nashville is great since it is a center for entertainment. You'll discover that there is always something going on, including athletic events, concerts, and even art exhibits. Nashville is a wonderful location for working professionals since it has something to offer everyone. Visiting Nashville's tourist sites as soon as you can is important if you're migrating there. The Grand Ole Opry, the Country Music Memorial Hall of Fame, and the Ryman Theater should all be visited while they're still accessible.
Additionally, you should make sure to check out the regional museums, such as the Adventure Research Centre and the Frist Institute for the Visual Arts. Of course, you'll want to consume some of the fantastic food the city has to offer.
10. Getting a job in Nashville, Tennessee
You should be aware of the employment landscape in Nashville whether you are working or searching for a new position. The city has a vibrant job market as a result of the large number of individuals who relocate there to take advantage of the city's excellent employment prospects. 
You should make sure that your work visa is in order if you have a job right now and wish to move. You should also look at how Nashville's cost of living differs from your current location. This will assist you in creating a moving budget. You must network and meet as many people as you can if you want to obtain employment in Nashville.
Final Thoughts
In conclusion, Nashville's cost of living is lower than one may anticipate. The city has a low total cost of living and offers a wide variety of cheap housing alternatives. Nashville's average wage is also rather high, which lowers the cost of living. This article has covered a variety of factors to help you understand Nashville's cost of living, and if you are still asking the question 'is it expensive to live in Nashville?'Well, now you know better.
---
You may be interested in Uber and Lyft Insurance Differences in USA States: Complete List