COVID-19 has changed almost every aspect of our lives; how we socialise, what we do in our spare time, how we shop, and of course, the way we work. If you're fortunate enough to have not been furloughed and are still able to work, the virus has probably impacted how you conduct it. Here are some of the ways COVID-19 has changed the way we work.
Heightened focus on hygiene
If the mass stockpiling of hand sanitiser, soap and toilet rolls have demonstrated anything; it's even those who don't identify as hypochondriacs have a degree of obsession with their personal hygiene.
Once the outbreak began to affect Britain, awareness was spread around washing hands properly, and some businesses and organised gatherings provided hand sanitiser stands in toilets or at major points of contact. This increase in awareness of personal hygiene extends beyond the workplace and is also felt in people's homes. An awareness which could linger even after the virus stops being a part of everyday life.
More appreciation for essential workers
Before the outbreak, working in a supermarket or the catering industry might not have been considered 'essential work'. As people in other jobs have retreated into their homes, many shelf-stackers, checkout assistants and delivery drivers are continuing to serve people who require essential supplies.
There are also the emergency services, and NHS staff working on the frontline against the virus. People are realising the value of these workers as they continue with their daily routines despite the risk of infection, embodied by the 'clap for carers' movement.
An increase in remote working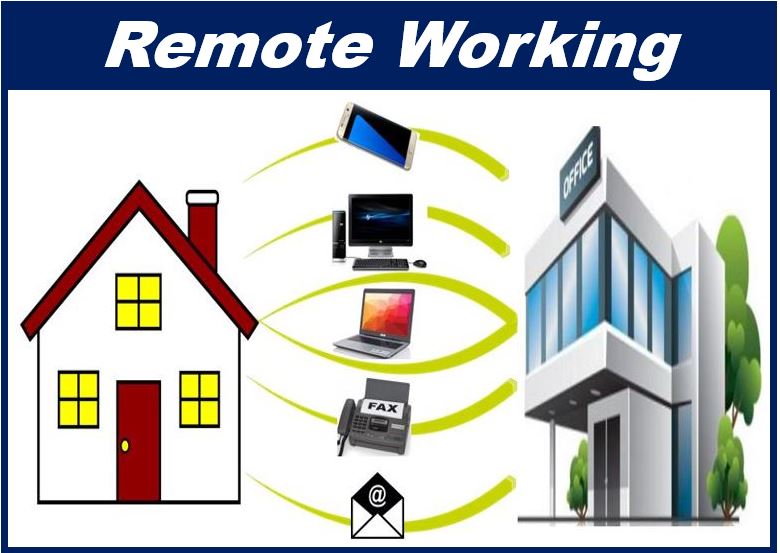 While essential workers are still bravely venturing into their workplaces, those with more admin and office-based roles, or ones which can be performed via the internet are increasingly working from home; where video conferences and chat software have replaced traditional meetings.
Previously considered a luxury, working from home has become a necessity for a lot of businesses to stay operational. IT departments have become even more valuable in making sure all these technical requirements can be put in place and ensuring everything continues running as smooth as possible.
With the decrease in commuter traffic, air pollution levels have fallen dramatically, and if firms are committed to reducing their environmental impact, considering that climate change was the big issue before the outbreak, homeworking may become the norm for a lot of employees once the virus subsides.
No more meetings
In the traditional sense, at least. Social distancing and travel restrictions mean that team and board meetings have become practically non-existent. Instead, employees are communicating via video conference software such as Skype and Zoom.
Conducting meetings via video call not only reduces the risk of exposure to the coronavirus but also saves on fuel costs and utilities. It also means as many people can 'attend' as the chat software permits, rather than how many people a certain boardroom or lecture theatre can hold.
Online storefronts have become vital
Online shopping was already increasing and causing some customers to neglect the high street. Now, with going out for any other reason than essentials or exercise forbidden, some retailers selling non-essentials have become almost entirely reliant on their online storefronts to generate any sales. Going solely online, however, isn't free of risk, and clothing retailer 'Next' has suspended online trading to protect its staff.
A greater focus on mental and personal health
Mental health awareness was increasing before the virus, with more employers recognising the benefits of staff being mentally healthy. Now, with a lot of staff homeworking, and the restrictions on personal freedoms, people are spending greater amounts of time in the confines of their homes.
Spending a lot of time in one place, constant news updates of an increasingly downbeat nature and having to make potentially massive adjustments to routines can be challenging, and people can be easily thrown off balance. While the Government has encouraged the population to partake in daily exercise, there has also been a push to keep not just people's bodies healthy, but also their minds.
Survival mode
Most businesses have some sort of business plan to help them move towards their goals, either in the long, or short-term. With the sudden changes brought on by social distancing, many companies have had to either shelve their longer-term goals or switch focus to survive in the short-term. Although the Government has started several financial schemes to keep businesses afloat, some may need additional help to stay out of insolvency. This could be in the form of commercial finance or formal repayment arrangements with creditors.
Summary
COVID-19 has dramatically changed the way we work and may have longer-lasting ramifications even after the virus subsides. The heightened focus on hygiene has made the public more aware of how to slow transmission, as well as better maintaining health in general, not just of the body, but also of the mind.
People have become more appreciative of the workers once labelled 'low-skilled' and now regarded 'essential', and staff are having to adapt to the new status quo, and technologies to allow them to work as close to the norm as possible.
________________________________________________________
Interesting related article: "What is the Coronavirus?"