Amid the relentless spread of Coronavirus, most people are beginning to adjust to a life without horse racing action. In fact, some people have already found new hobbies to replace the void created by cancelled tournaments.
Event organizers began cancelling racing competitions mid-March. As such, you probably have an idea of how the ongoing pandemic is affecting your favorite sports. If you don't, these are some of the ways COVID-19 is disrupting horse racing.
Suspended Events
For a brief while in March, horse racing clubs around the world tried to convince governments they didn't have to close down. They had valid reasons. But most importantly, their main participants—thoroughbreds—were immune to Coronavirus.
As a result, administrators wanted to continue organizing events for as long as possible. The Cheltenham Festival, indeed, went ahead as scheduled and hosted over 251,000 guests within four days.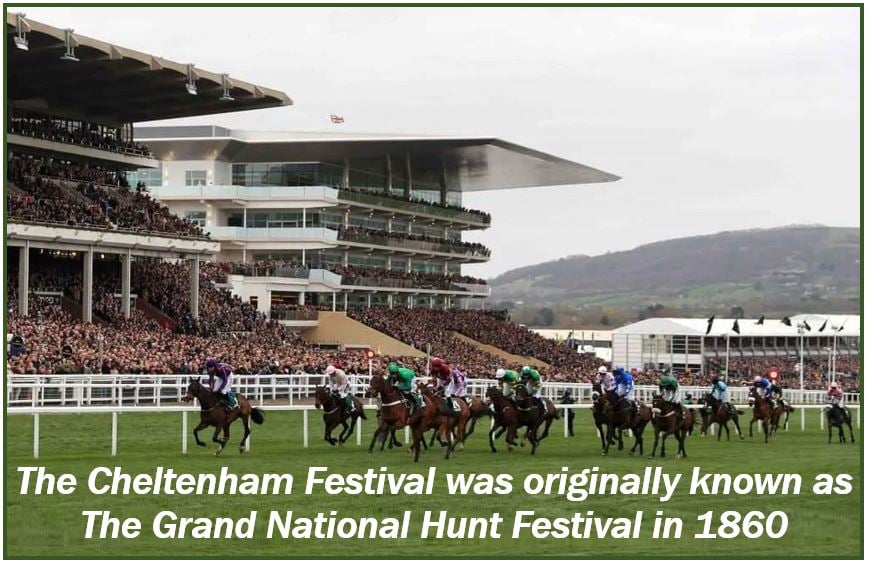 But then toward the end of March, the pandemic worsened, and nearly all horse racing events worldwide went on a hiatus. The Grand National, planned for April 2-4 was suspended.
The Kentucky Derby, which hasn't been postponed since 1945, was pushed forward from May to September. Back in the UK, the British Horse Racing Authority, The Jockey Club and British Horse Racing also postponed future tournaments.
Many horse racing fans are hopeful their favorite sport will resume normalcy sooner rather than later. But until the pandemic is over, thoroughbred tracks will remain closed.
Infected and Affected Families
After the Jockey Clubs held the Cheltenham Festival at full capacity starting March 10, it was bound to face backlash for its role in helping spread Coronavirus. Indeed, several attendees who claimed to have been infected at the festival and thousands of social media user criticized the Jockey Club.
But in its defense, the Jockey Club held the Cheltenham Festival only after thorough consultations with the government and receiving "an all-clear." What's more, it held the festival in a week the Premier League matches and the UEFA Champions League also had games.
Besides fans, at least one jockey, Javier Castellano, has tested positive for Coronavirus. The New York cum Florida-based Hall of Famer got diagnosed toward the end of March at his place of work: Gulfstream Park. Luckily, he's been asymptomatic and in stable condition.
Although not many jockeys have tested positive for COVID-19, lots of families have been affected by it. Think of employees who can't get to work due to travel bans and families with infected loved ones.
Little Action on Betting Sites like Coral
With Coronavirus forcing many sports to go on a hiatus, bookmakers like Coral are affected immensely. For starters, they don't have sports betting markets to offer their customers.  Horse racing is one of the main moneymakers for Coral and other leading bookmakers around the world.
But now that the sport is suspended, it might take weeks or months for you to bet on Coral horse racing betting. You can read about it here horseracingbetting.co.uk/coral now. And when horse racing actions come back, you'll be a more informed punter.
So, what can you bet on presently? As mentioned, bookies all over the world are scraping the bottom of sports barrels just to give their customers something to predict. For example, some are letting you wager on weather reports, celebrity tweets and political news.
Horse Racing Video Games: Anyone?
Got a constant itch to experience horse racing action? Try playing horse racing video games. It's all young fans are doing while quarantined at home. And the best players among them are competing online, sometimes for real-money prizes.
In case you are wondering, below is a list of some of the best horse racing video games.
Gallop Racer: this game asks you to customize your horses and race them at a track called Gallop Racing Square. It's an excellent game to learn about the sport in general and not just racing. That's because it also involves breeding, betting and other aspects of thoroughbreds.
Race clubs: based online, the objective is to breed, train and feed your horse as well as race it amongst thousands of others virtually. You can customize your horses and racing strategies. What's more, you can assess their fitness and determine which tournaments they should engage in.
G1 Jockey: as the name suggests, this game lets you experience horse racing like a jockey. That means you select your horse and decide on a racing strategy. You could race in the front line or hold back until the right moment. It's a fun game with excellent reviews, meaning it's worth checking out.
Starters Orders: this is the right game if you have a dream to manage a stable with racing thoroughbreds. It's the equivalent of Football Manager, allowing you to manage trainers, jockeys, and even tracks. Better yet, you can experience the game on VR.
The best apart about horse racing games is that they have a short learning curve. It only takes a few hours to understand the ins and outs of most games. After that, you can invest as many hours in the games as you want.
Taking Horse Racing Events Online
Horse racing event organizers aren't giving up just yet. In Sydney, the Inglis Easter Yearling went ahead at the start of May as scheduled. But instead of welcoming thousands of potential horse buyers, they held the conference online.
Predictably, sales have been low compared to last year. But desperate times are calling for desperate measures, even if they mean accepting lower revenues in the next several months.
Besides auctions, breeders and trainers are experiencing challenges in importing and exporting horses. Most countries have suspended outside travels. And that means no one can accompany horses as they are being shipped around the world.
To Conclude
Amid Coronavirus, horse racing is one of the most affected sports. Lots of competitions that have never been suspended are having to go on a hiatus. And with the suspension comes weeks of zero horse racing action.
On the flip side, everyone that depends on horse racing for finances, including bookmakers, are having to find other ways to earn revenues.
_______________________________________________________________
Interesting related article: "What is Gambling?"