The COVID-19 pandemic has led to chaos in all areas of life and in the absence of a vaccine, the virus continues to affect everyone across the globe. Most industries have been thrown into turmoil, and the casino and gambling industry has not escaped the heavy turbulence. Indeed, it has been hit incredibly hard globally.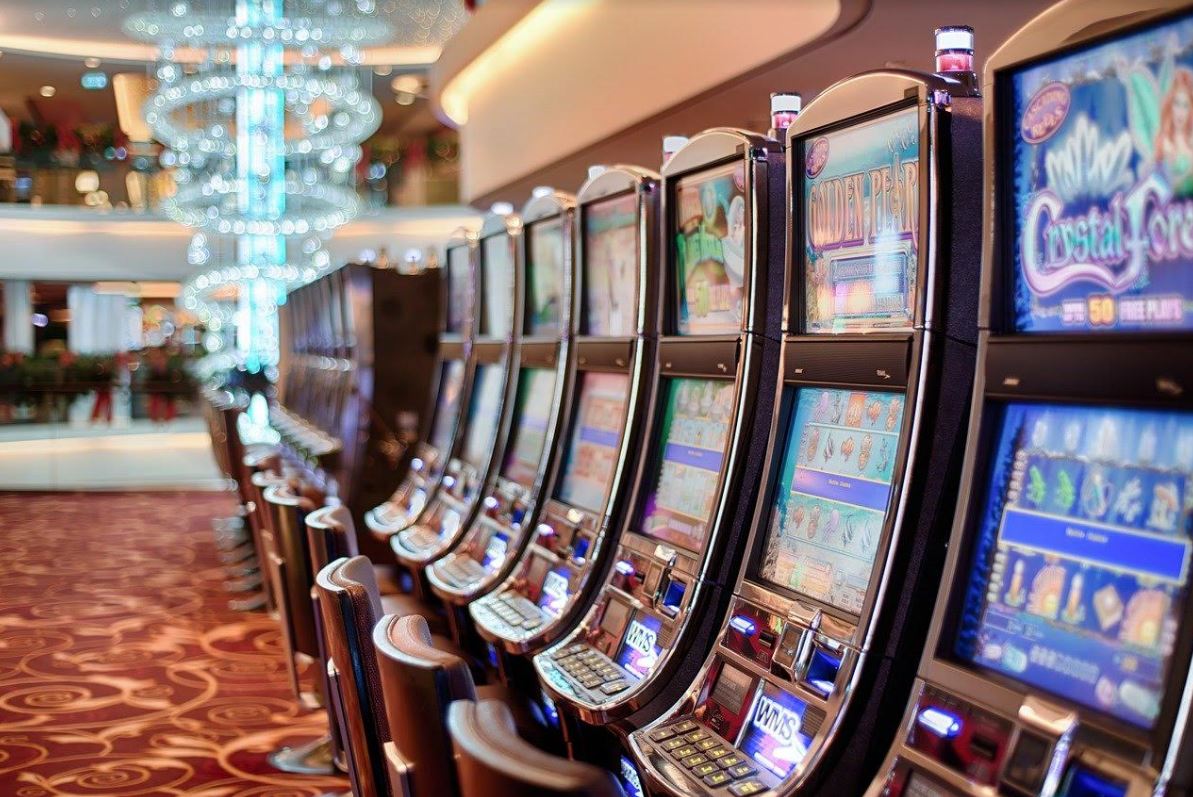 Casinos are a very popular form of entertainment across the world, and many places are heavily reliant on the revenue generated by the industry. Imagine Las Vegas, Atlantic City, Monte Carlo and Macau if gambling had never existed – at best they would be utterly different places and at worst, they wouldn't be here at all.
Gambling resorts were also growing – and new destinations were getting in on the act too. Take Singapore – gambling was only legalised there in 2006 yet it quickly became a major destination with large resorts such as Marina Bay Sands and Resorts World speedily opening to tap into the betting fervour of tourists and locals alike.
Impacts of COVID-19 on the Casino Industry
Lockdowns
Early in the crisis many countries across the world imposed partial or complete lockdowns to limit social gatherings indoor to slow the spread of the virus. At best, many limitations were introduced on the movement of people and at worst people were prevented from leaving their homes for anything except essential reasons – health, work or education in the main.
Casinos across the world were left with no option but to close their doors in a matter of days. In the United States, all the 465 large commercial casinos shuttered their doors and 508 of 524 of the smaller "tribal" casinos closed. International travel all but ceased across the globe as severe cross-border restrictions came into force. Even where countries allowed people to travel, quarantine restrictions for travellers (both abroad and when returning home) made it extremely difficult for tourists to visit their favoured gambling destinations.
Pictures of Las Vegas' McCarran International airport taken at the time showed an almost totally deserted facility when international flights were completely cancelled and the casinos closed. The American Gaming Association (1) estimated in mid-March that mass closures for a period of two months would deny the US of $43.5 billion in economic activity and if the closures lasted for a year – $74 billion in total wages for casino employees would be lost.
Meanwhile in the UK, the national lockdown announced on 20th March, closing all entertainment venues which meant all land-based gambling venues were forced to close. This led to an estimated 50% loss of revenues in the British gambling industry (not including lotteries). (2)
Heavy Restrictions Remain
As the initial peak of the pandemic seemed to be passing, many casinos started to reopen, but have been faced with continuing restrictions that continue to heavily damage trade. Macau, the gambling capital of the world, imposed a mandatory 15-day closure in early February and all 81 casinos ceased operations.
Macau cases at the time remained low so a phased reopening of casinos was commenced on 20th February, but with a raft of strict regulations on those who wished to visit, including the wearing of masks and compulsory body temperature checks. The situation was exacerbated by the territory banning entry for non-residents (save from China, Hong Kong and Taiwan) in March. As it was, it has been estimated that their casinos suffered an 88% (3) year on year revenue drop in February, and business has remained low as people elect or are forced to stay away.
Vegas casinos reopened in early June but there was no big bounce back in business – the Las Vegas Convention and Visitors Authority estimated June visitor numbers were 70% down on the same period in 2019 (4). Advertising blitzes, BOGOF offers, casino bonuses and cheap hotel deals have not done much to arrest the trend, with the casino floors remaining relatively deserted.
UK Casinos re-opened in August but with similar restrictions and with strict limits on the time gamblers could remain inside the casinos. Revenues will not be confirmed until into 2021 but it seems certain the numbers will make for bleak reading.
The Near Future
It is clear the situation is going to remain very challenging for casinos across the world with travel bans switching on and off, rolling lockdowns as new waves strike, and the retention of social distancing and other restrictions. Although there are encouraging signs of a vaccine becoming available towards the end of 2020, final tests still need to take place and availability of the vaccines will not be immediate.
Even with a successful vaccine roll-out, it is likely that many people will be fearful of resuming their old habits, and with millions of people losing their jobs or being placed on lengthy furloughs, disposable income is going to remain low for some time to come. It is possible that some casinos will cease to be economically viable and will shutter their doors permanently. 2021 will certainly be a very tough year for the industry.
Online Casino Gaming Surges
It is not all doom and gloom for the industry however. Online casino gaming, which was already growing rapidly, has increased massively over the period of the crisis. With people being unable to go to the casino, they have switched in heavy numbers to online sites, and people also being at home more has led to people who possibly had never visited a casino starting to gamble.
In the UK, figures from Analytics Insight (5) revealed that during the crisis, online casinos had seen a 25% increase in people trying online slot machines, driven in part by bonuses casino's online offer, while online poker had gone up by 38%. Meanwhile, data released by RESEARCHANDMARKETS (6) in September showed that online gambling was a major beneficiary of the restrictions surrounding the COVID-19 crisis.
In Australia, one week in April alone saw a 67% increase in online gambling, and they also reported figures released by US-based online social poker room Global Poker stating a 43% increase in the use of poker sites in America since their lockdown and social distancing measures were put into place. This growth will surely be maintained as restrictions remain and people elect to stay at home where possible.
Future growth of course will be dependent on changes in legislation – many countries have limitations or outright bans on the level of online gambling they permit.
---
Interesting related article: "What are Games of Chance?"