The COVID-19 pandemic has reshaped our entire world, including how we shop. The pandemic has taken economies worldwide by storm, causing closures, stay-at-home orders, plus a decline in demand for non-essential goods.
As governments around the world issued lockdown and social distancing measures to stop the virus from spreading, non-essential physical stores had to close their doors and send their people at home.
The result? Consumers made a shift to eCommerce to purchase both essential and non-essential goods. In fact, in the U.S., eCommerce sales saw a growth of over 30% between the first and second quarter of 2020, as a result of more consumers buying online.
Yet, while essential businesses enjoyed a surge in demand, even if consumers were locked in their homes, some sectors didn't have the same success. For example, the travel and airline sectors, industries that have a robust online presence, actually experienced a severe downturn due to the COVID-19 pandemic, both in offline and online channels.
In fact, a new report from IBM U.S. Retail Index shows that department store sales and those from other non-essential retailers decreased by nearly 25% in the first quarter of 2020. Yet, in the second quarter, the decline grew to 75%.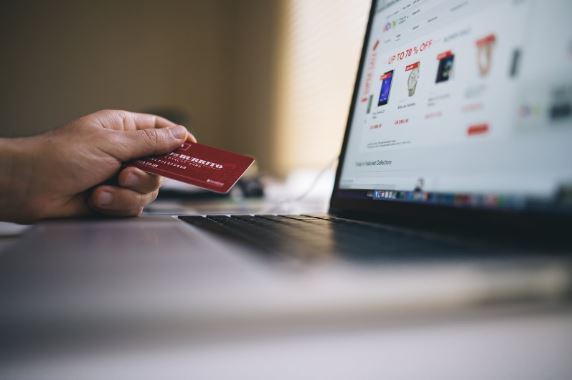 However, while the report suggests that department stores are expected to decline by over 60% this year, eCommerce is forecast to grow by nearly 20%.
What does the eCommerce revolution mean in the actual context of the pandemic?
A shift to e-commerce
The Coronavirus pandemic is unlike anything that our world has ever experienced before. Countries, governments, individuals, and business leaders have all faced tough choices and changes since the beginning of the pandemic.
Now, everything about the pandemic is still covered in uncertainty. However, one thing is for sure: the pandemic is permanently shaping the societal and economic order of the future, as it has been the case in most other crises in history.
Some trends that we see to be accelerated by the pandemic, such as how we work, how we learn, how we use technology, or how we shop were all already unfolding even before this public health crisis arose. Yet, due to the pandemic and its impacts on the entire world, we are seeing a major acceleration in all these areas.
In other words, more people are working from home, studying from home, and purchasing goods online from their own homes. So, we see an acceleration in digital adoption in most areas of our lives.
What triggered consumers to skip trips to the supermarkets and physical stores and purchase essential and non-essential goods online?
In March and April, when the pandemic was spreading worldwide, consumers were facing shuttered brick-and-mortar stores. What's more, health specialists were urging all of us to stay at home and avoid unnecessary human contact to prevent taking the virus.
Thus, many consumers turned to online retailers to purchase essential and non-essential goods. Yet, the coronavirus outbreak didn't only change the way consumers shop for goods but also how they pay for their purchases, leading to an acceleration of contactless payments.
Large retailers report stellar earnings despite the pandemic
If there's one thing that the pandemic has made clear pretty early since its outbreak, is what businesses are essentials and what isn't. Governments around the world have ordered all non-essential physical stores to close to combat the spread of COVID-19. In contrast, essential businesses such as supermarkets or grocery stores, pharmacies, banks, or healthcare operations remained open.
But even with essential stores being open during the lockdown, as people feared getting the virus, most of them preferred to turn to online shopping for essential and non-essential goods. What's more, to remain competitive in the new environment, retailers also made sure they implemented new measures to support these changing consumer behaviors with click-and-collect and local delivery options.
For example, click-and-collect shopping has surged during the lockdown months. What click-and-collect is? It is the buy online, pick up in-store type of shopping. And large retailers like Walmart, for example, made sure that their customers had the opportunity to experience the in-store shopping experience while buying safely online.
In fact, data shows that click-and-collect orders have increased by 443% in March, compared to February, an increase driven mostly by consumers in the U.S. and Canada. What's more, in the same period, local delivery orders saw an increase of 600%.
Now, what major retailers saw stellar earnings during the pandemic? Walmart, Target, Amazon, eBay, Homedepot, and Aliexpress have all reported huge profits thanks to their earlier investments in eCommerce.
What will happen with physical stores?
With eCommerce skyrocketing over the past several months, we are all wondering what will happen to physical retail spaces in the post-COVID world.
Now, it is unlikely for physical stores to vanish completely, because consumers still have the desire for an in-store shopping experience, including wandering around in shops and trying on clothes and shoes before purchasing them.
However, it is likely to see fewer stores, as many business leaders decided to close their locations and do business exclusively online. In fact, thanks to companies that chose to go online and intend to remain web-based even in the post-COVID world, eCommerce platforms, such as Shopify Plus, also see more success.
What's more, besides seeing fewer physical stores and more online stores, the in-store shopping experience will also suffer some changes. From distancing markers to product placement that facilitates faster shopping, as well as smaller stores and physical barriers. These are all changes that its very likely that we will see in physical stores even after the pandemic ends.
---
Interesting Related Article: "What Is B2B Ecommerce: Optimize Your Business Profit Now"