COVID-19 has displaced more than 38 million Americans from their jobs—some temporarily, others permanently. The job market is in disarray as businesses try to find their footing and get back into a predictable operating rhythm. Needless to say, people are looking for work.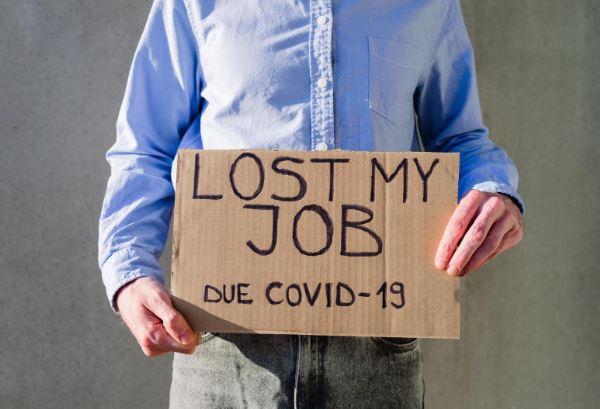 Contrary to popular belief, it's not just food service workers and skilled laborers on the hunt for new employment. Experienced managers are also looking for work. Whether they've faced furlough as the result of Coronavirus or are using the pandemic as an opportunity for upward mobility, skilled leaders are swimming in the talent pool. Now's the time for smart companies to hook them.
The talent pool is rich with experience
Management experience at any level is valuable. Middle managers know what it's like to be down in the trenches with front-line workers. Department heads understand the pressures of running a business unit that contributes to the company's overall success. Members of the C-suite also understand the nuances of steering the ship.
These insights come with time and action, which makes hiring good management so important. Unfortunately, good talent dries up fast. Management experience doesn't stay in the talent pool very long—those worthy of a leadership position find employment quickly.
As devastating as it is, COVID-19 still opens up an opportunity! Not only are there more qualified managers looking for employment, but there's also diversity in the candidates. This allows companies to find not only a great leader but also someone with industry-specific experience or a specialized skillset.
The bottom line is that there are more qualified managers to choose from who are ready and willing to put their expertise to work as leaders for a company that's willing to offer them an opportunity.
How to hire amidst a global pandemic
Access to qualified candidates is only one piece of the puzzle. If you're planning on enriching your management team during COVID-19, you need to learn how to effectively find talent and onboard leaders. Take note that how you connect with potential hires also matters.
The easiest place to start is with a job posting specific to management. Issue a job posting on major, reputable job sites as a call to action. Clarify the position, the skills required, and your company's unique value proposition. Remember, you're trying to attract talent. Why should a well-qualified manager and leader apply to your company?
Sometimes, finding qualified management is as easy as popping on LinkedIn. Career professionals know the platform well and interact with it regularly. They're likely to post about their job search or update their job status, and will likely chat with you over a direct message if you reach out. Even if they're currently employed, the pandemic may be a guise for them to seek upward mobility. More than likely, they'll agree to an interview if a management position at your company is enticing enough.
There's also the option to hire an executive search firm. Executive search firms specialize in vetting the talents and abilities of senior staff, making it easier to fill positions beyond what your in-house hiring department may be capable of. Executive search is especially helpful in filling directorial spots or C-suite openings.
Hire with intent to retain
COVID-19 is an opportunity to bring on displaced management and strengthen your company not only in the immediate but over the long-haul. Hire with intent to retain and grow your staff, and give new managers a reason to plant themselves firmly in your company.
It goes beyond competitive pay and a great benefits package, too. Hiring during a global pandemic shows stability on the part of your company, and giving your new managers the resources to succeed shows them you value their leadership. Retention is key. Give them the means to succeed, so the next time there's a flood of qualified managers into the talent pool, your leaders won't be among them.
---
Interesting related article: "What is the Coronavirus?"