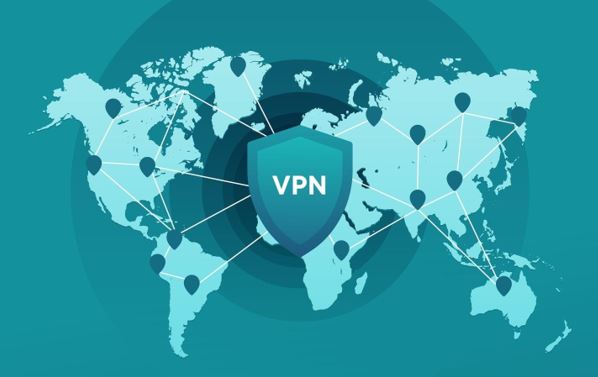 The COVID-19 pandemic has spurred massive growth in the use of virtual private networks. Businesses have had to support a much higher level of remote work, forcing them to adopt a VPN or upgrade their existing one. Individuals are using the Internet more as they stay at home. To get all the information and entertainment they want, they have increasingly turned to VPNs.
In March and April of 2020, usage jumped dramatically. It increased worldwide by 41% just in the second half of March. Demand at least doubled in 21 countries by April 15. VPN usage continues to be high. Even as the global situation slowly returns to normal, people will have learned about the benefits of a good VPN and will keep taking advantage of them. You can try a VPN yourself with Surfshark's free trial offer.
Usage has increased in countries that already had a large VPN presence and ones that weren't so used to the technology. Every major country in the world saw at least a double-digit percentage increase from March to mid-April. Egypt's demand more than tripled for a short period, leading the world in percentage increase.
Several factors have contributed to the vast growth in VPN usage.
Remote work
All over the world, non-essential workers were prohibited from traveling to their workplace. Businesses have to keep operating, so they looked for ways to work from home. Many already had VPNs in place, but they were a supplement for employees to use occasionally. They needed to increase the networks' capacity and set up employees who had never used them before. In many cases, they had to increase the range of services that were available remotely.
Other architectures, such as SD-WAN, provide a similar ability to connect remote systems into a network. The VPN architecture is easier to set up than the alternatives, especially with mobile devices. Security is a separate layer on top of SD-WAN, while it is an integral part of VPN software.
Need for trustworthy information
In the early stages of the COVID-19 epidemic, Chinese users found it difficult to get information about the disease. Social media engaged in legally mandated blocking of terms relating to person-to-person transmission and travel bans. The Chinese government makes it difficult to get VPN apps and connect to the networks. Officially approved VPNs are available, but people are skeptical about their privacy and openness.
Still, with some effort, many people in China have managed to get VPN access. A VPN encrypts its users' communication with a server, which can be in a country that allows free reporting of news. It lets them reach outside news sources that were more informative about the nascent pandemic.
China is the best-known example of a country that restricts information but certainly not the only one. With the worldwide spread of a deadly disease, access to reliable information became a life-and-death necessity.
Time on people's hands
Many people found themselves out of work because of COVID-19 restrictions. Others kept working but had more spare time now that they weren't commuting. They couldn't visit friends or eat out. With a lot more time at home, people made more use of the Internet.
They talked to friends and relatives in other countries. They learned about movies and websites that weren't available where they lived. Then their friends started telling them about this wonderful thing called a "VPN" that would give them access to international content. Access to more TV shows and foreign news sounded exciting. Many people got VPN subscriptions so they could watch more shows on Netflix and other streaming sites.
Remote learning
Schools and colleges have been installing or upgrading VPNs so that students can access remote learning services. They secure access to virtual classrooms, and outside pranksters can't jump in and annoy them with "zoombombing." Students can enter discussions and take tests through unsecured Wi-Fi without worrying that anyone is eavesdropping on them.
Some facilities, such as library streaming services, have traditionally been available only on-campus. Students learning from home are effectively "on campus" when they access the services through its VPN.
Special deals from VPN companies
As the use of VPNs grew, the companies that provide the service started competing aggressively for customers. People who were already curious saw a wide range of free trials and discounts. With little or nothing to risk, a lot of them took up the offers. Once they started using them, they discovered more reasons to keep a VPN.
Many public Wi-Fi hotspots kept working, especially in public libraries, even when the buildings were closed. People could sit near the building and use it, but those connections aren't secure. A low-priced VPN service and public Wi-Fi made an attractive combination for people who couldn't use home-based Internet for any reason.
A lot of these people, having discovered how helpful a VPN is, will keep using it. You can look online to find the best VPN recommendations, many that you can try for free for 30 days.
As people return to traditional ways of working, there may be a decline in the use of virtual private networks. However, once people have discovered how useful they are, a great many of them will keep using them. If there is any good news in this pandemic, it includes a new appreciation of the flexibility which secure remote connections offer.
---
You may be interested in: "What is a VPN? How does it work?"