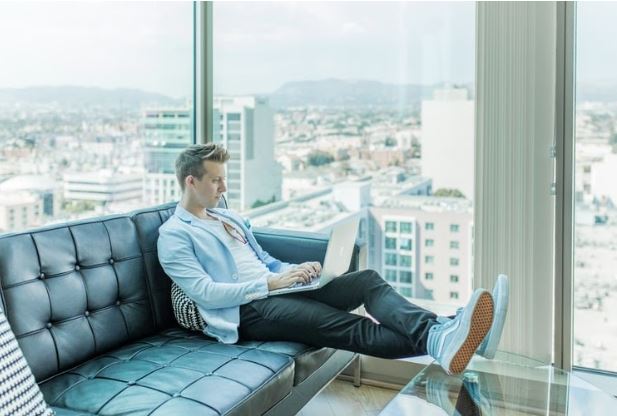 With the closure of most brick and mortar stores, it's no wonder that online shopping platforms are rapidly taking over commerce. But while the pandemic has allowed health and household supply sellers to significantly profit, most merchants have to contend with losing sales. That comes as a result of Amazon's implementing guidelines. Foremost, it only allowed "essential supplies" to be delivered via the FBA while restricting other items.
As a result, many sellers had to drastically set adjustments to revamp their business and levitate from the losing edge. While some are doing these for the short-term purpose of dealing with the COVID19, many have taken the drastic shift to developing measures and strategies that would immune them when future crises strike.
Here are some of the ways how COVID19 affected Amazon sellers this 2020. Instead of the adverse consequences, we'll focus on how the crisis has driven sellers to strategize and ensure that they won't run out of business.
You must be aware of these so you can better position yourself when the next pandemic strikes (hopefully, there won't be another one). Moreover, you'll be able to craft best practices that can sustain your business despite the challenges. Take note of these.
Added Weeks' Worth of Stocks on Inventory
As mentioned in a previous paragraph, Amazon is currently prioritizing essential items, primary, those related to health supplies, personal care, as well as items for pets and sanitation. Due to the rapidly increasing demand, it's taking at least two to three weeks to review inventory. Further, Amazon has not yet issued a concrete notice of when it will relax its restrictions or when it will modify its criteria for so-called essential items. That is why; there is no precise specification on what Amazon accepts regarding inventory check-ins.
As a result, some merchants were compelled to send weeks' worth of products so that their brand's inventory won't run out on the platform. That's also one strategy for them to ensure that despite the uncertainties, they'll be able to hurdle it through successfully or with minimal loss that they can quickly recover when things turn to normal.
Extended shipping lead times
The skyrocketing demand for grocery and health-related items has led to a sharp increase in daily Amazon deliveries, especially during specified market days. As the government tightens its guidelines, this will likely increase even more. That makes it even more difficult for Amazon to sustain efficiency unless drastic measures are taken.
With that, many sellers had to extend the shipping lead times of their stores since it has become almost impossible to deliver products on time. The short delivery periods no longer apply these days. For instance, some brands would be able to offer products for as fast as one day or two. But now, they have to add extra days and do away with the campaigns when it comes to speed reliance.
Some sellers also had to show transparency with the logistic delays as a result of the pandemic to keep the trust with their customers.
Increased Budget with Amazon Ads
One of the pressing advantages of Amazon now is the improving performance of its ads. Thus, some sellers are leveraging on this opportunity to increase their budget for ads (sponsored brands, sponsored display, and sponsored products). With more budgets on ads, some merchants continue to sell products and generate substantial profits. In relation, they also added much higher volumes of stocks on their inventory to ensure that the increasing demand would not leave their stores hanging.
To make the most out of Amazon ads, some sellers developed strategies to monitor their spending per click accurately. That holds particularly crucial given the increase in click prices; thus, they would have to follow once per day. In that way, they ensure that their ad spending aligns with the existing budget.
Heightened monitoring of competitors' Inventory
Both smaller brands and seasoned Amazon sellers are heightening their monitoring scheme to keep track of how their competitors are performing. It's no wonder why tracking software such as Keepa or Zoof have been seeing dramatic usage volume since COVID19 January of the year. Not only do they help a seller understand the technical performance of competitors, but they also identify if they run out of stock on the platform.
Taking advantage of scenarios like that, sellers would turn on branded campaigns using competitors' main keywords while picking up sales; the competing brand cannot deliver for the time being. Relevantly so, Amazon reported that there had been shifts of dominating brands on various niches, particularly on those concerning health brands.
Optimization of Channels
While many Amazon sellers, especially brands selling essential items have been focusing on marketing their products and trying to beat competitions, other sellers are devoting the time being to optimize their respective stores and ensure a strong start when conditions improve.
Among the essential components, they are working on are the quality of materials and visuals posted on their stores. After all, appealing visuals are key to attracting customers and converting them into subscribers. Others are also working on improving their stores' headlines and product descriptions.
Planning for Long-Term Directions
The pandemic has shown the growing need to transition into an ecommerce form of retail or business. In the coming years, ecommerce would become the dominating industry in almost every country, especially in Europe and North America.
Amazon sellers are aware of these. They know that with technological innovation, ecommerce would take over almost every niche. That holds particularly true given that more and more customers prefer convenience and delivery shopping.
With COVID19 bringing to light the imperative role of ecommerce, Amazon sellers are now taking the opportunity to build strategic directions for the long run.
Some Amazon stores have also shown incredible innovations such as devising virtual solutions to address arising gaps.
Concluding Points
While COVID19 severely impacted the revenues of many Amazon sellers, some have taken it as a challenge to improve their operations and prepare for a massive revamp. It could easily take a global crisis to wipe out many businesses, but instead of falling into that trap, some sellers choose to innovate. As a result, some companies were able to craft new solutions on boosting their stores' performance and conversion rates.
About the Author
Patrick Panuncillon is a digital marketing specialist and an SEO geek who has been helping Amazon sellers increase their rankings and conversion potential. He loves to dabble on the latest ecommerce tools and solutions.
________________________________________________________
Interesting related article: "What is eCommerce?"