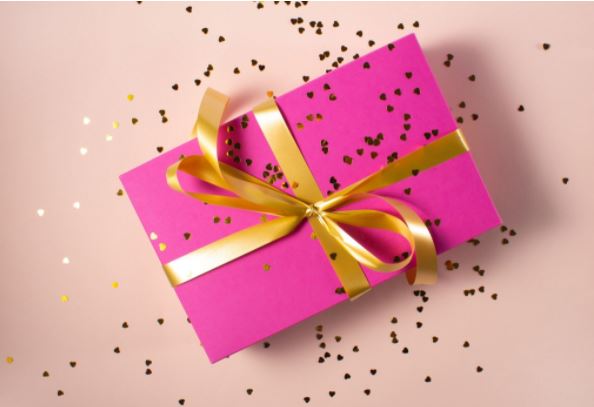 As great as it is to give jewelry, flowers, and boxes of store-bought chocolate for Mother's Day, some of the best presents can come from taking a more creative approach. Considering everyone has subjective tastes, deciding what craft to make for those you adore can be challenging. 
The following eight ideas are some creative options to explore if you're still deciding what to give for Mother's Day 2023. 
Design a custom a t-shirt
There are so many custom t-shirt ideas to try, whether you want to do one on your own, or you're planning on getting it professionally done. Start with a plain t-shirt, like the Bella + Canvas unisex textured jersey v-neck tee. If you want to decorate a t-shirt yourself, consider options like tie-dye or fabric painting. To use a custom design, photo, or quote, a clothing printing service can assist you with options, such as screen printing or direct-to-garment (DTG) printing. All the printing supplies can be found online at PerfecPressHTV. 
Get the t-shirt customization project done in advance, whether you choose the at-home or professional route. Since many other people may also be ordering custom t-shirts, leading to a potentially longer time to receive your order than you anticipate, plan on ordering yours early. 
Put together a notebook of love 
Making a notebook of love for Mother's Day is a project that requires some time to gather the items for it, and to put everything together. Start by creating a list of what you want to include, then draft what you want to write in it, so that you don't forget any great ideas. Check things off your list as you go along. 
A couple of ideas to get you started involve gathering photos and writing a list of reasons that you love the recipient. You can also write a small note every day until Mother's Day 2023, about something your loved one did that made you happy. Plan out the notebook's layout, and once you have it set, you're ready to start constructing the final gift. 
Order a love note pillow
There are several places where you can order a custom love note pillow in time for Mother's Day. It can even depict your own handwriting, which personalizes it even more. 
Write out something special that you want to say, and make sure to include the date and person's name. For the best results, your handwriting should be clear and easy to read. Typically, this process involves taking a clear picture of the note that will go on the pillow, upload the image to the creator, and place the order for the final product. Check the processing and shipping times before ordering the gift, to ensure that you'll receive it by the date needed.  
Make homemade chocolate or baked goods
Rather than buying chocolate or baked goods, consider making them yourself. This also allows you to customize the desserts according to the recipient's preferences, such as if they like extra chocolate chips, nuts, or sprinkles. 
Don't worry if this isn't something that you usually do, and you're concerned about making mistakes. There are several dessert recipes for all skill levels to easily follow. If you're nervous about how it will taste, use a recipe that produces small individual items, like cookies, muffins, or brownies, rather than making a dessert like a cake or pie that you'll have to leave intact. 
This gives you an opportunity to do a taste test before packing it up for the recipient, or trying it again if you don't like how it tastes. Either way, the person receiving it will be pleased about such a sweet gift. 
Paint a planter
If someone you love adores plants, painting a small planter for them to house a single plant could be a nice way to acknowledge a hobby they enjoy. Consider also including a plant, like a succulent, to make it a doubly-beautiful gift. Even if the recipient doesn't have a green thumb, there are many low-maintenance plants that could make excellent possibilities, as well. 
Construct a custom wreath
One of the great things about making a custom wreath to give for a special mother-figure in your life, is that you can personalize it for the recipient in a variety of ways. 
Keep in mind that if you want to give it to them to decorate their home for Mother's Day 2023, it's ideal to present it to them in advance so they will have enough time to display and enjoy it before and during the holiday. Making a custom wreath requires as few, or as many, embellishments as you wish. It typically starts with a round foam wreath form. 
For the Mother's Day holiday, you may want to use a heart-shaped form. Sketch out the ideas to use for the wreath, then make a list of supplies that you'll need. Shop for the items, construct the wreath, and it's ready to give to the giftee.  
Paint designs on rocks
Painted rocks can be a cute, unique Mother's Day gift, especially for someone who likes decorating their property and indoor or outdoor planters. You'll usually only need a few items other than rocks, such as acrylic paint (or paint pens), a spray sealant, and paint brushes in different sizes. Make sure that you have a towel you don't mind ruining, so that you can lay the rocks on it to dry. 
A variety of potential designs, like hearts and flowers, fit into the Mother's Day theme, or you can do additional designs ranging from landscapes to motivational sayings. In some cases, let the shape of the rock inspire you, such as if one resembles the form of a particular food that the recipient loves.
Craft a collection of family recipes
Creating a book featuring a collection of family recipes can be a wonderful way to pass down treasured family dishes to one or more loved ones, to keep special recipes going through the following generations. While you can have the book professionally printed, it may be a lovely gesture to handwrite it, possibly even with charming doodles in the margins. 
If you're having trouble deciding what to get a loved one for Mother's Day, start by writing down their hobbies and things that make them happy. Follow up with crafts that you can do, and before you know it, you'll have the perfect craft to do for Mother's Day 2023!
---
Interesting Related Article: "5 Creative Ways to Use Custom Washi Tape in Your Crafts"