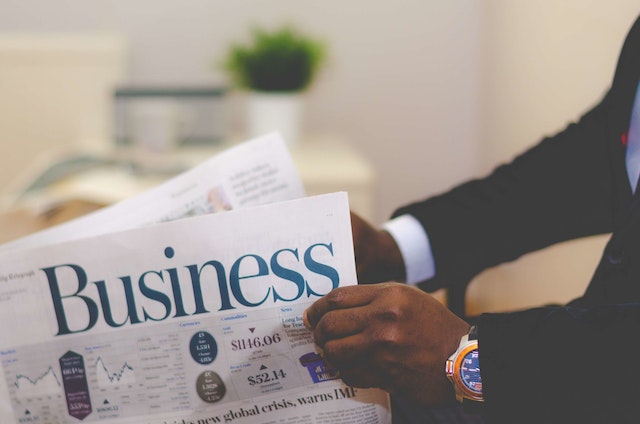 Newspapers bring you developing stories, politics, breaking news, sports, entertainment, and much more. With the advent of the internet and innovative devices, it's easy to access a newspaper at home, while traveling or in the office. Well, newspapers are one of the oldest mass communication channels and should be easy to read and comprehend.
It all starts by considering the newspaper template to use. Modern layout styles keep changing daily, and you should choose a template to deliver the right information using a newspaper. Further, it is important to let the many advantages of printing newspapers influence your decision to choose the right template.
Notable Advantages of Printing Newspapers
Printing newspapers has always been a wonder of human invention, backed by dependence on online media. Today, you can make and print your own newspapers. There are notable advantages of printing newspapers that should impact your decisions. Have a look:
Newspapers are physical publications that you can access at home or office. They retain knowledge, emotional connection and value for many years. 
There is great legitimacy that comes with printing newspapers. You can put the printed newspaper or material down, yet come back to read it. 
Embrace printing newspapers to establish and boost your brand. A unique newspaper design can bring out aesthetic qualities to help establish recognition and improve brand reputation.
Helps Reach Your Target Market 
Newspapers help advertise your business or brand and reach the target audience. For example, you can reach the general public or niche market with printed material.
Online newspapers are easy to access in 15 seconds, but printed material is more engaging and tangible. Well, you can spend about 45 minutes reading a newspaper. 
Choosing the Best Newspaper Template to Make and Print
Templates offer a great strategy for creating your own newspapers. Templates are easy and quick to use, save time and money, and provide uniformity and increased flexibility. For your newspaper to stand out, be considerate about the templates you choose. Here are tips to help you choose the best:
Pick Types You Like 
Not every newspaper layout design will grasp your reader's attention. But then again, pick templates you like and satisfy your needs. Then, consider what the newspaper is about: pick a layout design that gives you an edge. 
Why Limit Your Options
Explore the different templates at your disposal and choose what best suits every page in your newspaper. Try and explore each template and find what suits which page in your newspaper.
Get Ideas from Your Layout Design 
You may experience writer's block writing your newspaper, but the best templates will give you robust designing ideas. Mix and match the ideas, and use the templates sparingly.
Choose Good Color Schemes
Too many colors will make your newspaper look messy. You must balance the contrast and exposure to settle for a good range of tones. Opt for high-definition images. 
Stay Consistent with the Font Sizes 
Easy-on-the-eyes fonts are excellent when designing newspapers. Awesome fonts should be easy to read, and you should stick with the same font for different text categories, whether for your headings, main text or titles. Also, refrain from creating visual detraction from the message you are passing in your newspaper. 
To Sum Up
It is easy these days to design, make and print newspapers. The best way is to rely on the best templates at your disposal. And with many templates for designing newspapers, it's imperative to choose the best design. Settle for a newspaper layout design that will attract target audiences and deliver easy-to-read content. Ensure the template guarantees unmatched fun when designing your printable material. 
---
Interesting Related Article: " Were dying traditional newspapers killed by the Internet?"