A company Trackit software is a designed program to keep and undertake all the interior and exterior issues across multi-tasking systems in one confined place. Help desk software is tailored to help collect, prioritize, distribute, track and resolve requests in an organized manner.
To ensure that end-users are happy with a help desk's service, it calls for reasonable expectations by users and how their issues will be amicably resolved. It's the duty of the help desk to set and strengthen these users' expectations to avert them making assumptions about when they should be operationalized.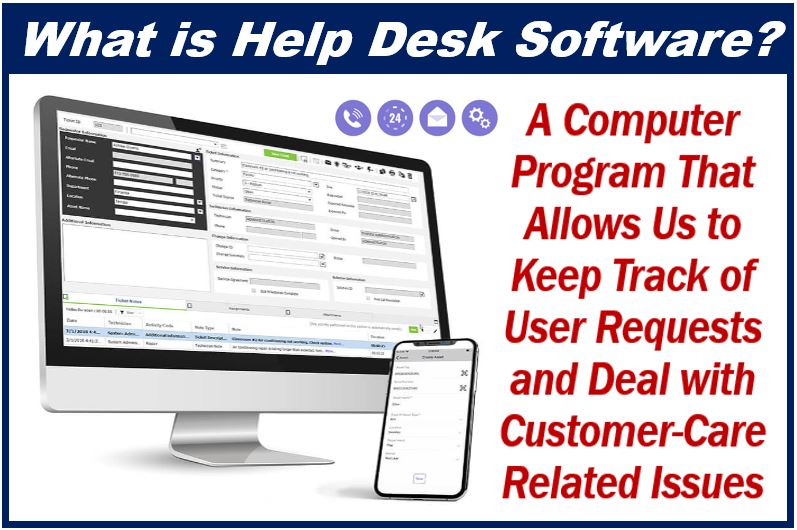 The help desk requires direct and indirect actions to acclimatize users to a standard set of the rationale for when and how the technical issues will be adjudicated. Various processes can be used to create a desired help desk ticket. They include:
Utilization of an Email to Automate Ticket Generation and user updates
Generation of tickets through email simplifies sending automated reply emails, enlightening particular users of expected resolution times and solutions to imminent common problems. These automated emails also convey reminders to help desk technicians and status updates to users to keep them abreast of their tickets' progress.
Establishment of Reasonable Expectations as soon as possible
A clear definition of a certain type of help desk ticket and actions like replying to a filed helpdesk ticket is an outstanding way to form strengthened user anticipation. Placement of FAQs expectations, automatically generated emails at the ultimate end of each verbal communication hinders the spread of misinformation.
Expectations designed by the help desk should be specific and reasonable to users. Replacement of hardware should be observant of the unreasonable time, especially when the hardware replacement needs to be purchased from an external vendor.
Deployment of User Surveys to Comprehend User Expectations
When you send users a survey after their help desk ticket has been resolved, it is a spectacular way of identifying areas of improvement and comprehending and reacting to user dissatisfaction.
When users pose unrealistic expectations, the help desk can respond in a prolific and thoughtful dimension to provide more realistic expectations and elaborate on the reasons behind specific delays and limitations.
Provision of a Self-Service Portal That Users can track
Users possessing substantial technical know-how can find solutions to many of their queries through a self-service portal. A self-service portal can be designed to allow users to access their open desk ticket status and provide additional information and probable updates.
Listening to End-Users
Subdued interpersonal skills are crucial in facilitating a help desk's success. Help desk technicians should participate in active listening and giving primary focus to user's feedback. As a help desk technician, you should ensure that you understand both the implicit and explicit messages users attempt to send.
Being empathetic with your client is more significant than being able to resolve their technical problem immediately. Those end-users who are dissatisfied can avail valuable information to a patient and diplomatic help desk technician.
Emphasize the Prioritization System
Always delegate priorities to help desk tickets. It's essential for the issue that threatens the entire network to be diagnosed as critical before resolving a minor issue on a single user's device.
Provision of network-wide updates when an organization encounters sudden widespread technical challenges can signal users that there may be delays in resolving any individual tickets due to the focus on company-wide issues.
Keeping Equipment and Skillsets Current
When help desk technicians lack the knowledge and the right gadgets, they will not effectively address help desk tickets.IT assets require updating and replacing the help desk technicians, including the end-users, to execute their chores diligently.
Help desk technicians must be trained on new technologies and methodologies that effectively govern new IT assets to resolve challenges associated with the new systems and technology.
Monitor, Analyze, and Adjust Metrics
The help desk yields various data that can identify issues, pinpoint trends and signal future problems. Resolved help desk tickets, response times, user feedback, and workflow analysis of individual help desk technicians are vital data for help desk managers.
Comprehension and interpretation of these data points can highlight ways to enhance help desk efficiencies like hiring additional technicians, training the help desk team, providing training for end-users, and replacing obsolete IT assets.
---
Interesting related article: "What is Customer Service?"