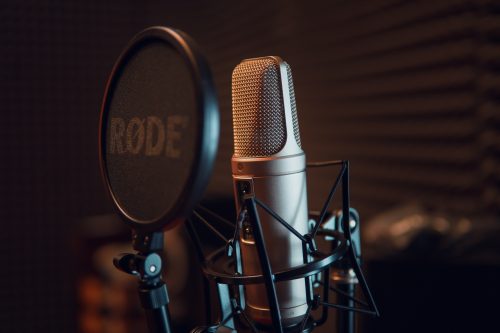 If you're considering creating a radio advert, this article explores the benefits of hiring a voiceover actor for the job.
Radio advertising is still a great investment for any business because even though podcasting has caught the attention of over half the population, many people still listen to the radio at home, or particularly while travelling when they are a captive audience.
Of course, spending money on a professional radio advert doesn't guarantee that you will get good results, especially if it isn't made to the best quality. Lots of factors can mean that your radio advert doesn't come across well, but one of the most common pitfalls is not using a professional voice over artist for the advert. This can leave your advert liable to all kinds of issues, and may well put your brand in a bad light.
To avoid your radio advert potentially being overlooked, or even causing your brand reputational damage, consider these benefits of a professional English voiceover for radio:
Pace
Some radio adverts need to be as short as 30 seconds long, which can mean that the script has to be squeezed into a very short amount of time indeed. Professional voice over artists can effectively speak the words with emotion in this short amount of time. They have the skill set and experience to do this, taking in enough breath and pacing the words exactly right to fill the time well, without the advert sounding too rushed or unprofessional.
Pronunciation
Professional voiceover artists are able to pronounce the words from your script well, so that the message you want to deliver is clearly heard and understood. Part of their training includes learning how to have the diction and speaking skills to be heard clearly, something your advert will benefit from.
Emotion
A good radio advert conveys emotion so that it isn't just robotic sounding. A flat, emotionless script can be ignored by the listener, or may even convey your brand as boring.
Whether the emotion is sad, excited or humorous, an voiceover artist is able to bring those emotions forward and into the words, enabling your listener to connect to your message.
Storytelling
A radio advert has to tell a story in a very short space of time. This means changing the tone, pace and pronunciation of the words to take the listener on a journey from the beginning to the end of the advert. Professional voiceover actors aren't just good at speaking, but they are also good at acting. They are able to tell the story of your product, brand or message using their acting skills, vocal skills and your script.
Professional Recording
Most voice over agencies also offer professional recording services, so you can get an affordable package to suit your budget. The benefit of a professional recording is getting crisp, clean vocals that are of the kind of quality that you would expect to hear on the radio. This reflects well on your brand and can only boost the positive impression of your advert, too.
Stamina
Professional voice actors spend their time building the stamina to record over and over again without getting a sore throat, losing energy or patience. They have built the skills to be able to record multiple versions of an advert to ensure that the recording engineers have everything they need to create a fantastic finished piece. Voice actors also have familiarity with the equipment in a recording studio so they can get straight in, get the job done and leave much quicker than a person who would need extra guidance and instructions to create a recording.
If you are hoping to get a professional voice artist to record your radio advert, talk to a voice over agency. They will help you find the right actor with the right tone and accent for your needs, as well as recording the script for exceptional emotional depth, clarity and storytelling, all with crisp and professional sound quality.
---
Interesting Related Article: "Types of Advertising: What's Best for Your Company?"