Event photography is an essential tool for successful event marketing in the digital age. Using high-quality event photos in your event marketing strategy can help you to build deep and meaningful connections with potential clients and customers – their value is not to be understated!
Read on for an overview of how event photography can help you to build a relationship with your clients and customers.
How does event photography help you build a relationship with clients and customers?
They enable visual storytelling for your brand narrative
Event photography can be used to create visual storytelling of your brand's narrative. 
Your potential clients are seeing sales pitches on a constant basis, especially in today's digital climate, so if you are looking to produce content that your clients will connect with deeply then you need to do things a little differently. 
Visual storytelling can be your best friend when it comes to producing content that directly engages with your clients. The ability of the event photos that you post to tell a story is more likely to connect with your clients on a personal level because they allow you to present yourself as authentic and personable – in other words, genuine.
Using event photography in your marketing strategy is much more personal than stock images, and they are much more likely to intrigue potential clients. Better still, if your event photos tell the story of your event, it makes them more interactive and therefore likely to keep your clients more invested.
Using your event photos to create a brand is particularly effective when used for marketing on social media. The benefits of event photography marketing include your clients having an enhanced understanding of how your events are run, and what your business involves, and this familiarity can be very successful in fostering a solid client relationship.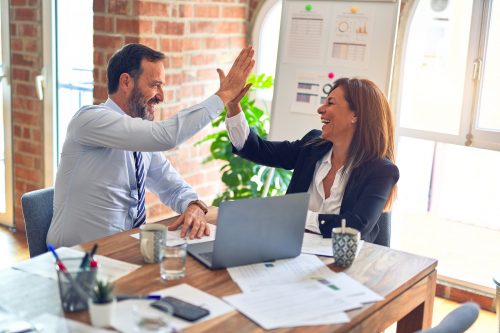 They can demonstrate your brand's core values  
Understanding your brand's core values and where your ethical policies lie can be critical to a potential client's decision to become involved with your business. Sharing your business core values gives clients an initial insight into where you stand on these policies and can help to generate long-lasting client relationships as a result. 
It is important that you collectively establish your brand values so that your whole team can be in agreement and actively work towards upholding them. Here are a few examples of common brand values that you might align with: 
Accessibility 

Accountability 

Sustainability 

Friendliness 

Dependability
Clients are significantly more likely to invest in your business if they identify with your shared values – for instance if you both place a large importance on environmental sustainability. 
Sharing your event photos is one way to demonstrate your brand values. The potential emotional impact of event photography can really work in your favour when it comes to building a relationship with your clients because if they see you practising a value they align with, they are much more likely to remain invested in building a relationship with your business. 
Using event photography to share your brand values is a way of showing how you put them into practice at events. For example, if one of your values is environmental sustainability, then direct your event photographer to capture some photos documenting your sustainable event practices. Sustainable event practices that make good photos, and are therefore likely to attract clients, include active recycling, the venue decorated with responsible materials, and the use of reusable products instead of single-use plastic.
They build trust with high-quality photos
Building relationships with clients can also be achieved by using high-quality event photographs.
Connecting with customers through photography is much more likely if the event photos that you post on social media or email out to your clients are of the highest professional quality. Your events are going to appeal much more to your clients, and they are much more likely to become invested in you and build a long-lasting client relationship. High-quality photos demonstrate that you are invested in your cause and are trustworthy.
In order to ensure that you have the best quality photos to include in your marketing strategy, it is imperative to hire a professional event photographer. Here is what to look for to ensure that you find the best professional event photographer: 
Positive reviews from previous clients

Whether the event photographer has won any awards

Check that they have a sizable portfolio of previous event photography to demonstrate

When you reach out to them in the hiring process, they are friendly and approachable 
How to hire an event photographer
You might now be wondering how do I hire an event photographer to maximise client connections through event marketing? Well, we have got you covered with these simple tips! 
Set a budget 
If you have already planned the majority of your event then it is likely you have a solid understanding of your current expenditure – from that you should be able to calculate how much of your budget you have left to hire an event photographer.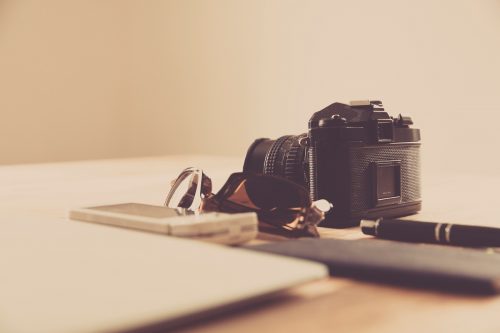 Plan the photo style you are after
When you are booking your event photographer it is useful to have a good idea of the styles of event photos that will best engage your clients so that you can find an event photographer who is a good match.
View their portfolio
Before you hire an event photographer it is common practice to ensure that you are satisfied with their previous work and are confident that the event photos that they produce for you will be fit for purpose.
Discuss your expected turnaround time
One question you should be sure to ask is how long after the event you can expect to receive your photos so that you do not keep your clients (and your marketing department)  waiting for photos on your socials.
If you want to streamline the process of booking event photography for your event marketing, then consider Splento. Splento offer an excellent event photography package at the low price of just £99 an hour!
Contact Splento today and see how their event photography can enhance your relationships with your clients and customers!
---
Interesting Related Article: "Investing in Professional Photography Pays Off For Your Brand"