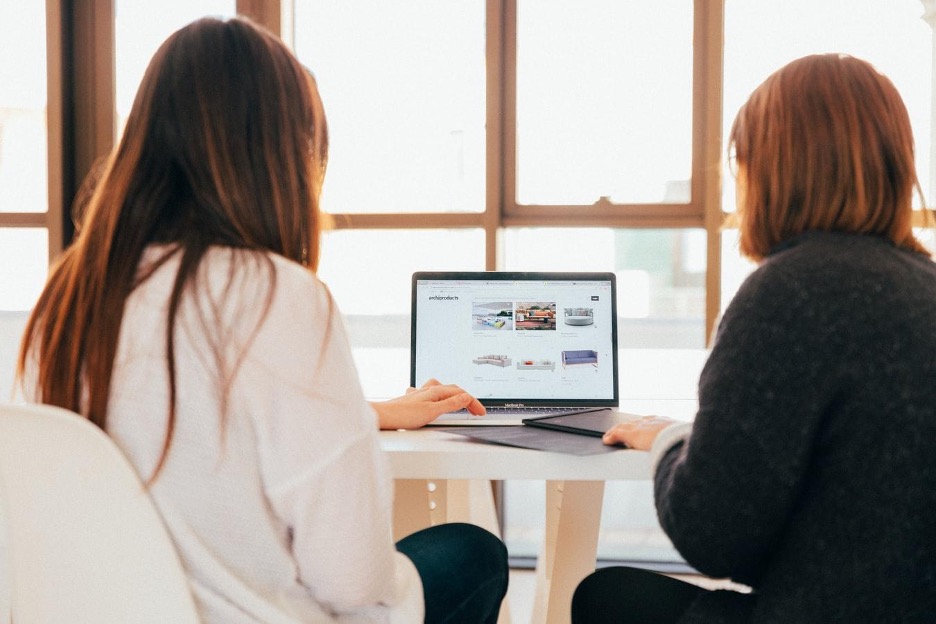 Landing pages are a critical part of your small business's digital marketing strategy. They help you connect with potential customers and get them interested in your products or services. But landing pages don't have to be complicated. With just a few simple steps, you can create an effective landing page. 
Why Do You Need a Landing Page for Your Small Business?
If your goal is to make money from your small business, you need to be looking at how well you convert prospects into customers. The best way to do this is with a landing page — a one-page website that focuses on one thing — driving traffic and turning visitors into leads or customers.
You can use landing pages for lead generation by offering free content or surveys in exchange for visitor contact information (like emails). Now, let's dive into the tips on how to create an effective landing page.
1. Ensure It's Responsive and Mobile-Friendly
One of the most important things to consider when creating landing pages is that they should be mobile-responsive. This means that the page design should be optimized for each screen size.
You can make sure your landing pages are mobile-friendly by checking they are simple and easy to navigate on all devices, as well as ensuring that the design isn't too busy or cluttered. If you don't have an in-house marketing team to handle mobile friendliness, you can pick a good web design agency to take the task off your hands.
2. Keep it Simple
Your goal is to drive people to take action, so don't try to do too much with your landing page. If you have too many different elements on the page, you can lose your reader's attention. 
Here are some best practices for keeping your landing pages simple:
Speak about customers' problems:

You need to help your customers determine their problems. Always show that you know what kind of challenges they have and put yourself in their shoes. 

Speak about solutions:

After addressing their pain points, you need to explain how your products provide solutions and how you overcome the obstacles. 

List the benefits:

You need to speak about the features and benefits of your products and services.
It's also important to make sure that the design is clear and easy to read. If you have too much text on the page, it can be hard for readers to focus on what they need to know.
3. Make it Easy to Take Action
Your goal is to get people to take action and convert. One of the best ways to do this is by making sure you only include one call-to-action (CTA) per landing page. This will help keep your visitors focused on what they should do next, and it will allow you to be more effective in getting them where they need to go.
Make sure that the CTA clearly communicates what visitors are supposed to do when they land on your page and where they can go next if they have any questions or concerns about the offer you're presenting.
4. Use an Eye-catching Headline
Most people will read your headline and then decide whether or not to click on it. If the headline doesn't grab their attention, they won't bother reading the rest of what you have written. This is why it's so important to create a strong headline that will entice visitors and make them want to learn more about what you're offering.
There are several things that you should keep in mind when writing a good landing page headline: 
It should be relevant, concise, clear, and specific.

It must not be overly promotional.

Avoid using any industry terms with which your target audience may not be familiar.
5. Pick the Right Colors
Colors can have a powerful impact on your landing page, so they are an important part of your initial design. The right color can help attract the right audience and communicate your message effectively, establishing credibility and making brands memorable. 
So, always consider your brand colors and make your landing page in those colors. Don't forget to pay attention to the psychology of colors.
6. Have Chat Support
Chat support is an excellent way to provide customer service. Because chat is a real-time conversation, it gives customers an immediate response that they will appreciate. 
The chat option also enables you to gather information about the customer's preferences and use that information to tailor future interactions. You can use chat for either sales or customer service. 
7. Include Social Proof
Building trust with your customers is an important factor in getting them to buy your product, but it can be difficult to do. Luckily, social proof can help you raise the confidence of your site visitors and convince them that they should purchase from you. Testimonials from previous customers or case studies show how others benefited from using your product or service.
So, include social proof on your landing pages to encourage people to take action and become customers. 
If you're looking for ways to improve your conversion rates and sales, then landing pages are one of the best places to start. Double-check our tips before creating your landing page.
---
You may be interested in: 5 Worst Mistakes Businesses Make When Sending a Press Release