Proper invoicing is a crucial component of a thriving and successful business. However, it is not something most people view as a priority when setting up a new company.
An invoice is a document that a supplier or seller issues to the purchaser. It contains information that is pertinent to the sale transaction. Accountants and bookkeepers use invoices as a record of sale.
Invoices are important to both suppliers and their customers. As far as the seller is concerned, they facilitate the payment process by notifying their customers of a balance due. Invoices, for buyers, make it easier to organize costs.
Invoice templates
What do you do if you have never created an invoice and you have just landed a sale? According to vCita, which has an online invoice template you can download here, you don't need to create the invoice from scratch.
Good invoice template apps allow you to customize and edit your billing documentation within minutes. With a template, you should be able to add:
your logo,
company information,
discounts,
terms of payment,
email address,
currency,
and taxes.
Your customers should be able to view their invoice online securely. They should also be able to settle their account online with a bank transfer, credit/debit card, PayPal, and other popular payment methods.
Late payers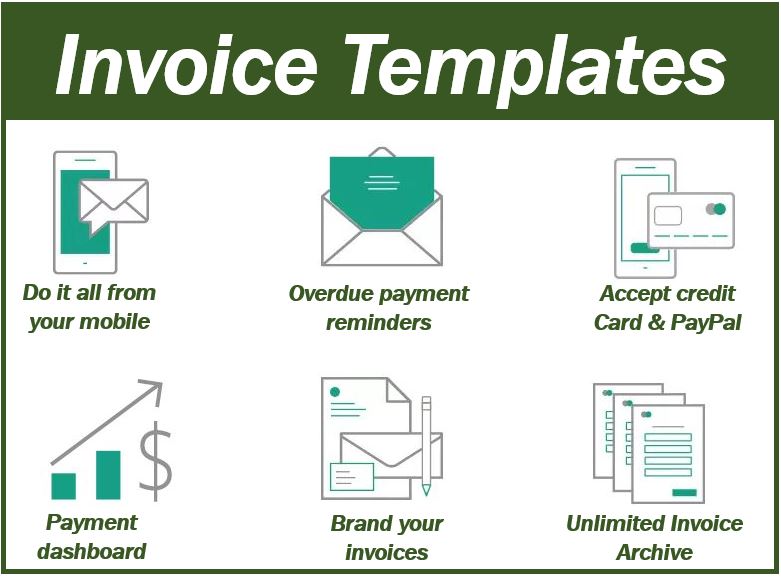 Having enough cash flow is crucial for every business, especially startups and small companies. If too many of your customers are paying late but your suppliers need prompt payment, you will probably have a cash flow problem. In other words, you will not have enough cash at hand to pay your bills.
Serious cash flow problems can destroy a business. Making sure you have enough money to pay your most important bills is crucial for your survival.
According to investopedia.com:
"Even profitable companies can fail if operating activities do not generate enough cash to stay liquid."
With a vCita template, for example, the seller gets an automatic notification whenever an invoice is overdue. You can also set up the template so that a reminder is sent automatically to your customer.
Do your invoicing anywhere
Invoicing need not be something you can do only when you are at the office. You should be able to set up your invoice template so that you can deal with billing issues using a desktop, laptop, tablet, or smartphone.
From your smartphone, for example, you should be able to manage your business income by viewing a centralized payment dashboard where you can filter and sort payments according to their status. A payment status may be overdue, pending, or past (already paid).