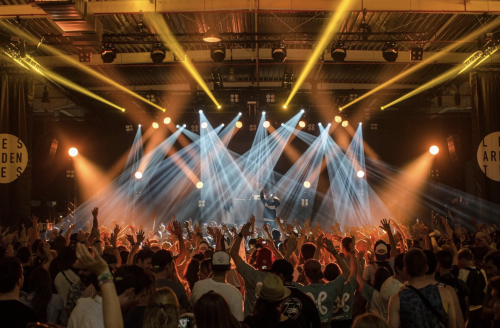 Planning an event is difficult enough; it can be a downright challenge if you can't find the right partners for your needs – whether it's for catering, entertainment, venue, and so on. But there's another aspect that can affect your event's success on the day itself, and it's your AV equipment. Most of us will already be familiar with standard equipment, such as microphones, speakers, sound systems, and the like. But the next question is where you can get them. It's all well and good if your chosen venue can provide you with all the audio-visual equipment you need, but this is not possible with most venues. So your next step would be to look for an AV hire company. But whilst there are dozens out there, some will prove to be a better choice than others. When selecting an AV hire specialist, here are the top criteria you should remember.
The first question you should ask your prospective AV equipment partner is what kinds of events they have handled. Have they worked with a name you recognize as well? If a big company has worked with the AV hire expert in the past, it's a good sign. It would also be a good idea to ask them for any testimonials and check out reviews, and ask to see their portfolio.
You will also get a better result if the AV hire expert has an in-house team. Although many may have to subcontract certain services depending on the event, you should still be able to work with an in-house team, along with a dedicated project manager. Again, it's essential to listen to your instincts; if you've met or talked to your prospective AV equipment provider, do you have a good feeling about their services? Do you think you can work well with them?
In terms of equipment, it would be better if they have their own or at least a majority of what you need. A good provider will often have their stock of standard equipment, even specialised ones. Additionally, having their equipment allows them to be more competitive with their rates because they don't have to go through a third-party supplier. Another point to consider is that if they have their own equipment, you can be confident that their team will know how to handle the equipment very well indeed.
If they don't have all the equipment you need, ask them if they are willing to sub-hire equipment to meet your event requirements.
Many companies fail to consider the details – so your AV hire partner should be as meticulous as possible. They should know that the little details make up the big picture. For instance, can they create and produce the right visuals for your event, and can they give you an itemized quote for various options so you can benefit from flexible pricing? Can they inspect the site prior to the event so they can come up with the best recommendations and outcome?
Proper communication is vital as well, and your chosen AV hire company should make sure to communicate regularly and give you updates. Hence, you know that everything is going according to plan.
---
Interesting Related Article: "4 Tips to Organize Your Next Conference"