Copy trading is one of the most simple and efficient trading tactics for inexperienced or unskilled investors. This method is also known as social trading. It's an automated way to maximize investment strategy and portfolio management for investors who desire to mimic the trading portfolio of professional investors.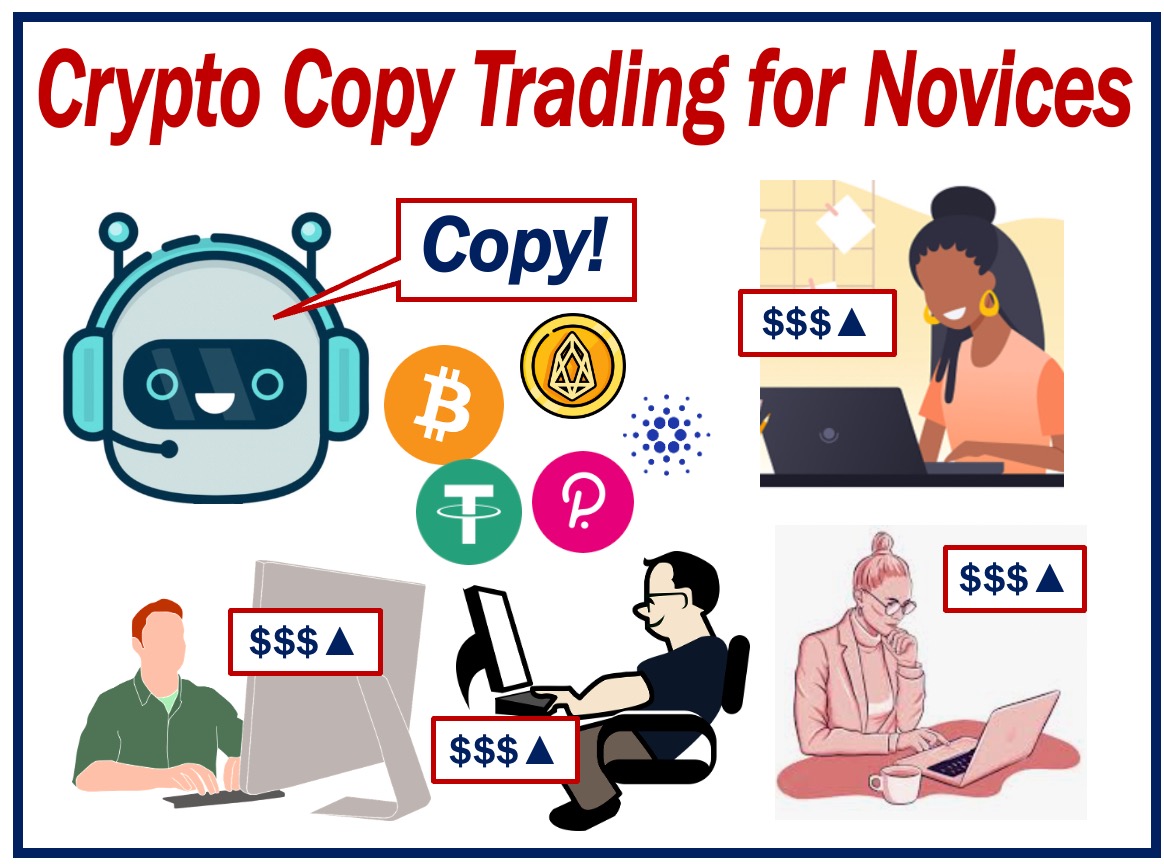 What is cryptocurrency copy trading?
Copy trading crypto assets is a trading strategy in which participants in various financial markets can create positions and execute transactions based on the portfolio of another company or individual in the market. Depending on how the individual wants to handle copy trade, it might be automatic or manual.
Copy trading uses social networks and social trading platforms to advertise a trader's open position to other traders on the network. Traders can opt to open the same position or let the automated trading system do it for them without their participation.
Is copy trading necessary for a beginner?
Entering the cryptocurrency market requires studying the specifics of the market, time, effort and willingness to take risks. Therefore, for some beginners, copy trading may seem like the best solution. However, several factors must be taken into account.
First, copying the trades of a professional trader cannot guarantee income. Any trader is a person who can get tired, make mistakes and fall into tilt. There is no trade exclusively in plus.
Secondly, the copy trader pays developers for using the platform, for using the strategy for the trader and for conducting transactions on the exchange (trading commissions). It is important to consider these factors when calculating the size of the deposit potential profit.
Copy trading can save an investor time and effort. Connected – watch the life of the trading account. But to count on a stable and high income will not work. As mentioned above, professional traders can make mistakes too. The amount of income, in turn, depends on the amount of investment. Not every investor will dare to entrust a large sum to an outsider, keeping in mind all the costs and risks.
Some copy trading platforms solve the problem of risks by connecting several trading accounts to different traders and implementing a risk management system. But the fees don't get any smaller.
Sometimes copy trading attracts beginners with the opportunity to learn from the trades of experienced traders. Of course, the analysis of profitable and losing trades can give a novice trader valuable knowledge. But he won't learn how to trade until he starts trading on his own.
Conclusion
Copy trading can be considered a source of passive income. But the stability of this income cannot be guaranteed. Even professional traders make mistakes and lose money. The investor is solely responsible for his funds.
---
Interesting related article: