Creating a cryptocurrency and launching it is very easy to do on paper. But actually, creating a successful and memorable technology is a different story. Many digital coins fail to gain any traction because the people that should buy them fail to see their value.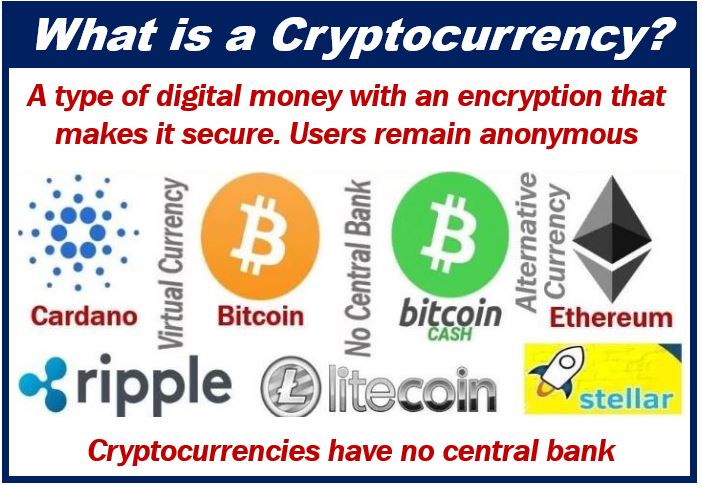 There are a few steps to a successful cryptocurrency marketing and SEO campaign. And, as you'll soon discover, few of them have to do with inflating the value, talking prices, and focusing solely on the monetary aspect.
1. Explain and Simplify the Concept
You can't always rely on a tech-savvy audience in order to run a successful marketing campaign for a crypto startup. Cryptocurrencies thrive on the everyday investor too. That's why it's important to structure your message in such a way that everyone can understand it.
Even the basics will require additional explanations. To a seasoned crypto user or investor, the idea of blockchain is no longer something new. But there are still plenty of people that don't understand how cryptocurrencies work and what the advantagesare.
There are some downsides too, of course. However, that's not something worth touching on when you're running a marketing campaign. Whenever you use advanced keyword research for cryptocurrencies, make sure that you explain every bit of terminology in the simplest of terms.
Focus on the positive side of crypto, how you can make money with digital currency, how you can make online payments more secure and cheaper (in terms of transaction fees).
Also, don't forget that there are so many crypto coins on the marketnow. You need to explain why your newly released coin stands a better chance of picking up traction and standing out from the crowd. Explain your vision, your project goals, and tell your audience why it's something they should be interested in, in the near future.
2. Make Your Cryptocurrency and Technology Known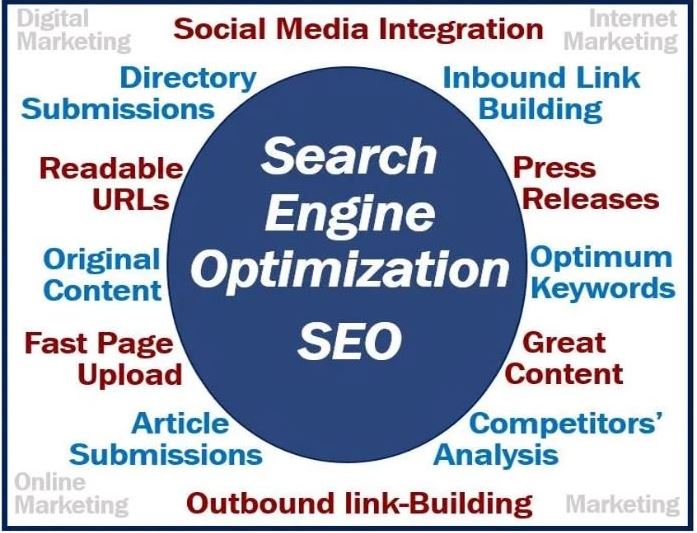 To run a successful marketing and SEO campaign, you need to understand where the best places to advertise are. For example, discussion boards and threads on specialty forums are great places to start. That's where you'll find most of the crypto-savvy users and investors looking for the next big thing.
You can use theseplatforms to promote your product, showcase your new technology, and even putyour product up for comparisons againstdirect competitors. Your audience will then be able to see how yours stacks up to the competition.
Another way in which you can take a more aggressive marketing approach is to seek endorsement or exposure from influencers. There are many YouTube crypto experts and influencers that talk about all things crypto on a daily basis. Their channels have large followings and many views. And they provide just as good of a resource to readers asspecialty crypto news websites.
Often,it's enough for someone trustworthy to mention your cryptocurrency a few times for it to garner interest. That's without even going into details or making a clear recommendation. Of course, the latter would be more favourable.
Social media advertising is also an avenue worth considering. However, in the crypto sphere it may not raise the same level of awareness or inspire as much confidence as being featured on coin review websites. Promoting a cryptocurrency is a bit different than promoting an eBook or retail goods.
3. Maintain Regular Communication
Talking to your target audience and the community on a regular basis is very important. When it comes to cryptocurrencies sometimes the best marketing strategy can be to simply make your product part of the conversation.
You don't always have to talkup your crypto coin. But you can raise awareness and generate interest in it by simply sending out information. Make these about how the technology is progressing. What new uses you've found for it. How it differs from what else is on the market.
Also, try to be as transparent as possible. Being overly intent on mentioning how great your product is, will often be perceived as dodgy in the world of crypto. That's because it's a known fact that the market is volatile and there are few guarantees, especially short term.
Besides, the community members that are well-versed in all things crypto will be quick to call some of your bluffs. It's ok to sometimes mention how your coin is doing in comparisonto some of the more popular ones such as Bitcoin.
But don't overdo it either. People know that other cryptocurrencies still tend to raise or drop in value based on how the father of cryptocurrencies is performing.
Another good idea is to allow crypto users to promote the coin for you. Let people discuss it in an open environment. Follow what others are saying about your startup, moderate what you can, but don't intervene too much. People will become more engaged if they don't feel like their opinions are influenced every time they write something.
4. Enlist Expert Help
Don't be afraid to outsource some of your marketing to field experts. Everyone knows a thing or two about SEO content and SEO advertising. But crypto and digital coins are a very niche field.
To get quality SEO traffic to your website or main hub for your coin, you may need professional help. Sometimes keyword research isn't enough. You'll need writers that know how to put those keywords to good use.
You'll need someone that's awareof everything that happens on crypto news websites, trend websites, and development websites on a daily basis. Because of those qualities, they can help you with content that doesn't just fish for clicks and views but content that will keep readers engaged and interested in your technology.
5. Get Recognised as an Authority Figure
Just because you have the funds to make your own coin or you've started a crowdsourcing campaign for your coin, doesn't mean that people will automatically trust you. Especially seasoned investors.
Sometimes it's best to avoid trying to get the fast returns and postpone your marketing campaign for a while. Make sure that once your name or brand is associated with a new crypto coin that the crypto community knows who you are.
Get involved in active communities of already established crypto coins. Share your opinions, present some alternative solutions to some problems, and come up with interesting conversation topics.
By doing this first, the moment you start marketing your own crypto startup it will seem like you're providing a solution to a problem. That's very different than what many other startups end up doing – creating a coin that's a solution to a problem which no one really has.
6. Get Mentioned in Press Releases
There's a lot of content that constantly reviews cryptocurrencies and compares new products and technologies to already established ones. But many investors and other interested parties tend to also follow news websites and press release websites just as much,ifnot more.
You have to dedicate time and effort towards making your technology known on those websites. In some cases, you may have to resort to paid advertising. This means enlisting the help of online PR agencies that specialize in cryptocurrency content.
There's nothing wrong with that as it's impossible to market a cryptocurrency without investing some money. What makes these types of websites ideal platforms is the large number of daily readers. These websites already rank high up in Google searches.
Therefore, you won't need content that's too SEO-heavy in order to get readers to click on an article that features your technology and new digital currency. SEO is good but also has its downsides at times. Whenever you can take advantage of a less SEO-heavy campaign you probably should. At least under these circumstances.
The reason? Not only are press release websites already packed with viewers but the content about your technology can have a much smoother flow. It can be less focused on technical keywords and therefore more reader-friendly. Especially to those less immersed in the crypto world.
Another advantage would be your ability to dictate the flow of information. At least as long as you retain the services of a PR agency.
7. Make Your Intentions Clear to Your Own Team
No one launches a cryptocurrency marketing and SEO campaign as a one man operation anymore. It takes many people to create the technology, constantly improve it, as well as raise awareness and answer questions.
Therefore, to make sure that you're taking a successful approach, everyone needs to be on the same page. Make it clear to your staff what aspects of the technology should be emphasised and which shouldn't.
It can be difficult to monitor the flow of outgoing information of a very large and diverse team. That's why establishing clear guidelines can save your brand embarrassing moments. The marketing strategy needs to be known to all departments whether it's developers or social media content creators.
The same thing applies to community and forum moderators or brand ambassadors. Plus, you also need to find a good balance between promoting a positive overview and transparency. No one expects a new crypto coin to be perfect, it just needs to show potential to become valuable. So, your campaign should focus more on addressing concerns than simply dismissing them.
Be a Solution and Be Different
All cryptocurrencies that have been and are still in development promise to solve certain problems. Some do it while others seem like they're creating solutions out of thin air for problems no one is experiencing.
When developing a cryptocurrency, the most important marketing aspect is to develop a technology that's impactful, either very different from what's available, or something that improves on many past failures. Of course, tailoring the marketing campaign to highlight all of this is also important before you become a success.
Author's Bio
Hitesh is a digital marketing strategist and entrepreneur with more than 12 years of experience in digital marketing, start-ups, branding, and customer acquisition strategies. Hitesh is the CEO and Founder of Reposition Group, which encompasses a number of companies in the digital sector including SEO.co.uk, Reposition.co.uk, and Bouncezap.com, amongst others.
---
Interesting related article: "What is a Cryptocurrency?"