The Federal Bureau of Investigation (FBI), reported that due to the coronavirus pandemic fraudsters are leveraging an increased fear to steal people's money through the cryptocurrency ecosystem. People of all ages, including the elderly, are being victimized as an increasing number of businesses are accepting cryptocurrency as payment, following the growing popularity of cryptocurrency.
The main reason why many fraudsters and scammers find cryptocurrency as a good opportunity for them is the product complexity that cryptocurrencies have. They include the use of cryptography which is a mixture of math, cybersecurity, and computer science, making cryptocurrency-related products some of the most complicated financial products in the world.
Let's take a look below at 5 common cryptocurrency scams and how to avoid them.  
Malware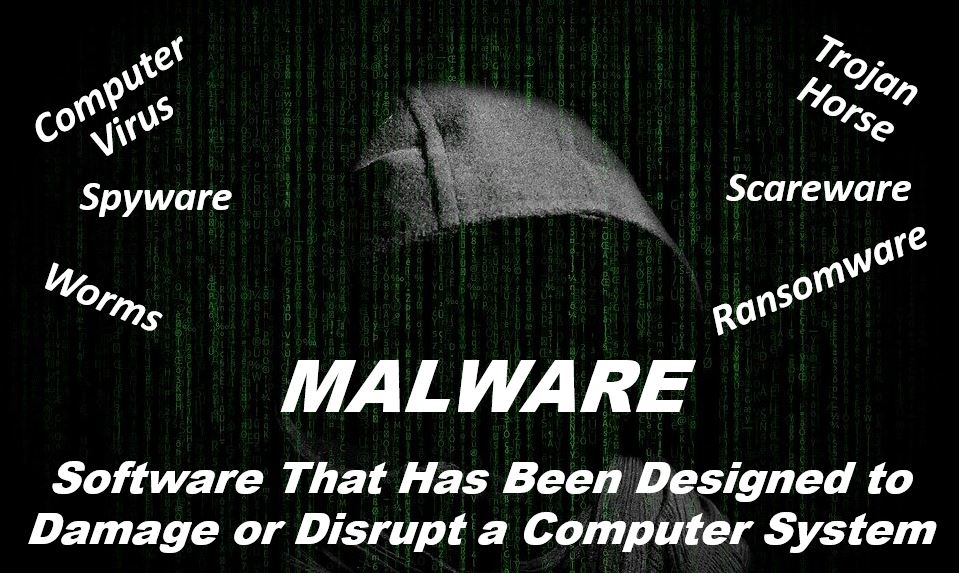 Malware is a harmful program that is installed in your device that damages, disrupts, or can gain access to sensitive information. It is a malicious program that is harmful to your computer. In some cases, scammers can even be able to take total control of your device. Therefore it can steal your cryptocurrency details.
Initial Coin Offerings (ICOs)
Initial Coin Offerings are fundraising mechanisms for newly launched cryptocurrencies. Many ICOs are legitimate but there are many also that do not have real business plans. As the number of blockchain-backed companies grew so did the opportunities for ICOs to back these companies. But, given the unregulated nature of bitcoin, there have always been chances for fraud.
Most ICO frauds have taken place getting investors to invest in or through ICO websites using faulty wallets. The U.S. Securities and Exchange Commission warned back in 2017 about scams and faux investment opportunities. They actually filed charges against two ICOs saying that they were sold on fraudulent claims.
Fake Cryptocurrency Exchanges
One of the easiest ways to scam investors is to pose as an affiliate branch of a legitimate organization. This happens a lot with scammers in the bitcoin field.
BitKRX which is a South Korean exchange presented itself as a legitimate place to trade and exchange bitcoin, but it ended up being a fraud. According to Cointelegraph, the BitKRX exchange marketed itself as a branch after the Korea Exchange (KRX) which is the largest financial trading platform in South Korea. They coaxed users into their platform by promoting businesses as regulated and led by KRX.
Fake Wallets
Wallets are used to store bitcoins. Fake wallets use representatives that pressure individuals to open an account all while promoting their offers. Therefore these victims deposit money into the accounts (fake wallets).
Furthermore, these representatives offer bonuses or incentives for people who decide to deposit large amounts of money. Further, many of these victims decide to download the apps which later can be used to access all of your private account information.
How To Avoid Being Scammed?
Everyone must pay more attention when sharing their personal information. Especially when it comes to finances. One must be very careful when giving away the information about their credit card or any other bank related information.
When trading cryptocurrency you must use your money first to invest. Although there is not an exact formula to follow, here are some tips to avoid being scammed in cryptocurrency.
Research. Before you decide to invest and start trading do your research. Make sure the exchanges and the platforms you decide to use are completely legitimate. There are many blogs you can read so do not rush into investing right away, without any knowledge.
Check their websites. See if the websites are reliable and legitimate. Most of us can spot a website that is made in a hurry. Check their staff and their reviews.
Use proper trading software. There is software that will trade on your behalf but make sure you use one that is legit like Bitcoin revolution software in the UK that helps people earn money through automatic trading.
Ask them questions. Any concern you have about the firm address it. Legitimate firms will always be happy to help you.
Discuss withdrawals. The withdrawal process must be very transparent. And that's how the most trustworthy firms have it. Ask about things such as restrictions, fees, and timeframes.
Video – Cryptocurrencies
---
---
Interesting related articles: