When bitcoin was released in 2009, people had only one method they could use to trade: trading manually. Later on, many individuals started trading cryptocurrencies using automated software known as trading bots. These robots have brought freshness to the world of cryptocurrency. Many of them have proven to be reliable and trustworthy.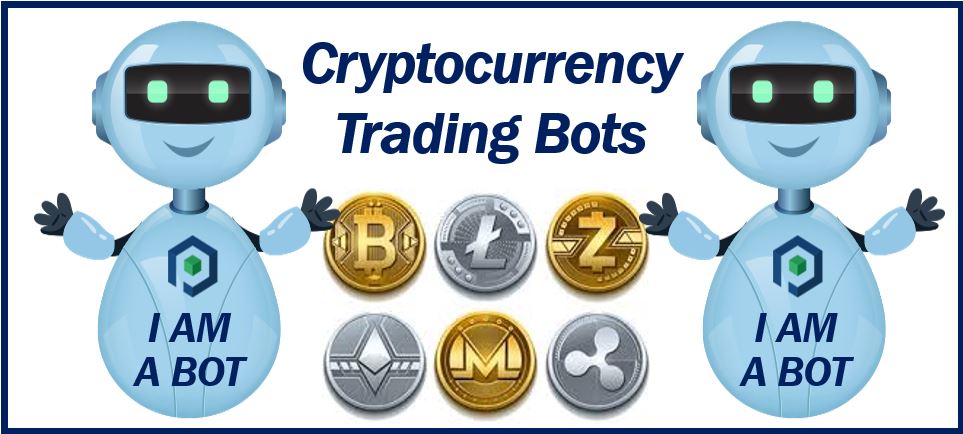 What exactly are cryptocurrency trading robots?
Simply put, a cryptocurrency trading robot is computer software that will trade on your behalf. They log in to your cryptocurrency exchanges and automatically start trading. They identify trading signals based on different strategies.
In trading terminology, a signal is like an alarm. Signals are crafted based on various factors such as social media mentions, moving averages, or volatility. When these factors move on such a way to believe that it is the best time to trade, the alarm is triggered.
What to look for when choosing a trading bot
How good a trading bot is, depends on how it is programmed and how suitable their programming is to the current market conditions. Different bots have different trading strategies. For example, scalping is an excellent strategy if you want to make small but consistent profits in a sideways market. So, scalping would be awesome for a sideways market but would not be so good in a more bullish situation.
You want to choose your bot depending on your trading experience also. Some bots have preprogrammed strategies set up already, while some others allow you to program them. Whether you pick the right platform depends on your coding knowledge, so you must make sure that any program you choose is easy to use.
Make sure that the bot you choose is reliable. The worst thing you would not want to happen is missing out on big profits because the bot went offline or malfunctioned. One thing you can do to help you decide is to check the bitcoin app reviews before deciding to use any of the bots.
Most of the bots will allow you to use the reputable exchanges but make sure the bot you pick will allow you to trade on the exchanges you would like to use
Security is one of the most important factors since you want your funds to be safe. Make sure the bot has 2 Factor authentication and API encryption mechanism.
Research a bit about the bot you want to use. How long has it been around? Is it a new bot, or does it have a long history of successful use?
Is there a risk using a trading bot?
There is a risk in every investment, so there are risks even when using trading bots. You must understand that they are not free money machines and they have their downsides as well. If the bot is poorly coded or outdated, it will be prone to glitches and bugs.
Although the bot can be very reliable, it can still experience what is known as "flash crash", which hurts the whole market in a few seconds.
Conclusion
In a financial market and especially in cryptocurrency, there is a perception of making "quick money." This is the main reason why so many people rush to invest and pick the platforms they use to trade cryptocurrency.
There are many benefits when using a trading bot, but there are risks also, as mentioned above, so do not rush, be realistic, calm, and make sure you pick the trading bot that works best for you.
Video – Cryptocurrencies
---
---
Interesting related article: "What is a Bot?"