The Canadian Securities Exchange (CSE) announced plans to implement an Ethereum-based securities clearing and settlement platform.
The platform will allow companies to issue conventional equity and debt through tokenized securities through "security token offerings" or "STOs".
According to CSE, the STOs will be subject to "full regulation by applicable securities commissions" unlike blockchain based cryptocurrencies.
A blockchain is a list of records (blocks). The blocks are all linked and appear in chronological order. It is an ultra-secure and efficient system.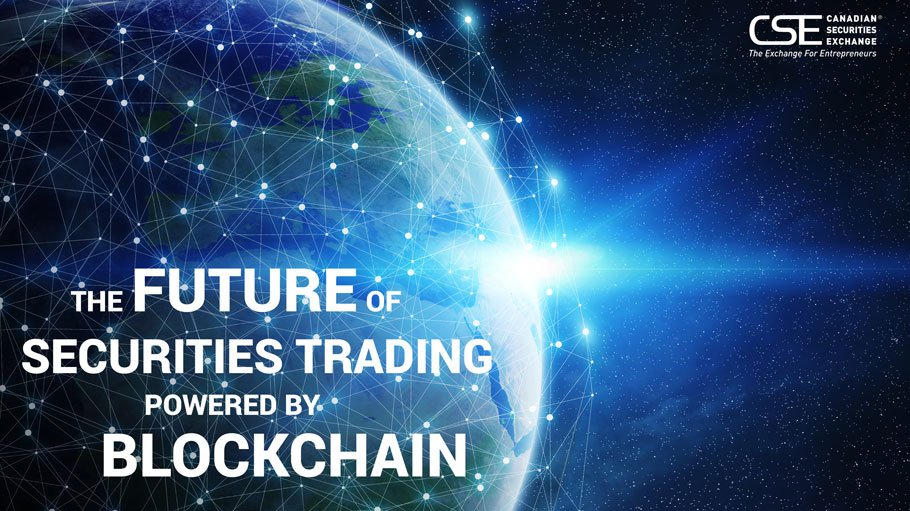 CSE says that one of the main benefits of the Ethereum-based platform is that it will allow trades to clear and settle immediately – the current system used for equities requires two full business days for a trade to settle.
Other touted benefits include "cost savings and error reductions associated with processing corporate actions," and "savings achieved by eliminating the need for investment dealers to post initial and mark-to-market capital with a clearing house pending the settlement of trades."
---
ICYMI: CEO of the Canadian Securities Exchange, Richard Carleton, appeared on BNN yesterday to discuss the launch of the CSE's new #blockchain clearing & settlement platform. View the interview here: https://t.co/J3w9z64bKz pic.twitter.com/73aXbKGP0Y

— CSE (@CSE_News) February 14, 2018
---
Compared to unregulated Initial Coin Offerings (ICOs), there will be "significant" oversight of STOs, including "regulated review protocols for STOs prior to a token's acceptance for trading, and ongoing oversight by both an established national securities exchange and provincial securities regulators."
CSE said that it intends on filing an application to Canadian regulators to recognize the new clearing house.
"This is a landmark announcement for the Canadian capital markets. The Canadian Securities Exchange expects to be the first recognized exchange in Canada to introduce a fully developed blockchain platform for trading, clearing and settling tokenized securities," said Richard Carleton, Chief Executive Officer of the CSE.
"Our platform represents an intersection between blockchain and the capital markets that delivers on blockchain's promise to disrupt conventional transaction and record-keeping mechanisms, thereby providing tangible benefits for market stakeholders.
"By harnessing this technology, the potential exists to extend corporate finance beyond the limits of traditional equity and debt offerings. We look forward to working with regulators and with corporations seeking to raise capital through STOs to fully realize the benefits of the new platform. We believe it represents a tremendous opportunity for stakeholders in the Canadian marketplace."
Ethereum (Ether) is the second most popular cryptocurrency in circulation. Bitcoin, which came onto the market in 2009, is the most popular.
Video – Cryptocurrency
A cryptocurrency is a kind of digital money, i.e., money that exists purely in electronic form.