CTmatador Review – Safety, Platforms and Fees [2022 Updated]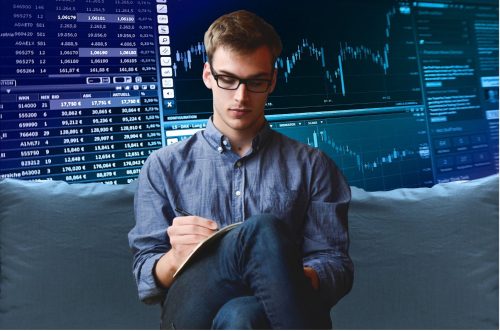 Online trading is no longer just a pastime reserved for the more tech-savvy members of society. It has developed into a major part of overall global trading, with many people adopting it as their primary source of income. By trading online, you have instant access to various trading markets like cryptocurrency, stock, forex, NFTs, and CFDs.
With such a wide range of trading platforms, you need a broker that is reliable and up to date. CTmatador is a great platform to do all your trading from, and it has many tools and great software to guide you. This review will highlight some of the virtues of using CTmatador.
Pros And Cons of CTmatador
Without any further ado, let us look at some of the advantages and disadvantages of using CTmatador.
Pros
Has great software and a user-friendly interface which makes it easy to use
Demo accounts are available for beginner traders
It has many educational videos, webinars, and resources
Pip calculators for trend analysis
Allows access to copy trading options
Cons
The mobile version is not very good
Withdrawal fees tend to be high
Not available in all states
How CTmatador Works
CTmatador allows users to access a wide range of trading platforms and do all their trading on a single app. When you register, you will gain access to some very valuable trading tools such as wallet compatibility which allows you to make use of different coins on the same platform which is not always available on other platforms.
This trading platform works by gathering a vast amount of data from the trade market and presenting it to traders in a way that is easy to interpret and allows them to make better trading decisions. It gives you the bigger picture at a glance by bringing different parameters onto the same interface.
Users have a chance to try out the demo account which is a favorite among beginners and advanced users alike. By using this added feature, learning how to trade does not have any impact on your funds. It takes you through all the regular steps of online trading giving you a good look at how trading is done.
The educational videos and webinars are also a great help for those who are just starting out. Webinars are conducted regularly, and although the primary language of instruction is English, some other languages are available too.
Risks of Using CTmatador
Online trading comes with a lot of inherent risks that are part and parcel of the business. When users execute trades they know there is always a chance of losing money due to the volatile nature of the industry.
CTmatador does not remove these risks, but simply helps to minimize the chances of losing money by organizing the data in a way that is easy to interpret. The final decision of all trades and transactions rests solely on the user.
However, what CTmatador does eliminate, is the risk of losing your money to internet hackers and predators. The software platform is secured by a sophisticated SSL encryption system that can only be accessed through valid user passwords.
Features of CTmatador
One of our favorite things about CTmatador is that there is no fee charged for using this app. All the great tools on this platform are available for us free of charge. The only time you will have to pay is when asked to pay a withdrawal fee to transfer some funds to your relevant banking account
CTmatador also has a very helpful support team which is available either by phone or through their help portal on the website. These features help make CTmatador a great platform to do your trading in comfort and security.
Signing up on the CTmatador platform is very easy and only requires the following few steps:
Fill out the online form
Confirm details via email
Get acquainted with the app
Start trading
Is CTmatador The Right Choice For You?
Whether you are a beginner trader or you have years of experience under your belt, CTmatador has something to offer you. The safety, security, convenience, and reliability of this app make it a great choice for those wishing to undertake online trading as something more than just a hobby.
There are a lot of scam platforms out there, but with CTmatador, you can rest assured that you are in the right hands. This publicly accessible system has great reviews that attest to its reliability and authenticity.
Conclusion
To make inroads in the already saturated and highly competitive world of online trading, you need a platform like CTmatador that can provide you with the necessary tools you need to gain the upper hand.  When used correctly, the various tools that CTmatador has like demo app and copy trading, can make a huge difference in the probability of making successful trades.
---
Interesting Related Article: "Basics Of Forex Trading Psychology You Must Consider"