In the past two decades, the internet has come up as a platform for not just companies or businesses to expand their services beyond the horizons but also providing opportunity to a common person to make full use of the benefits provided by internet itself to start their own businesses or trades with innovation and hard work. What was once considered to be impossible in the real-world has now become real and is continuing to break all the barriers and concepts that seem to have dug their roots in society.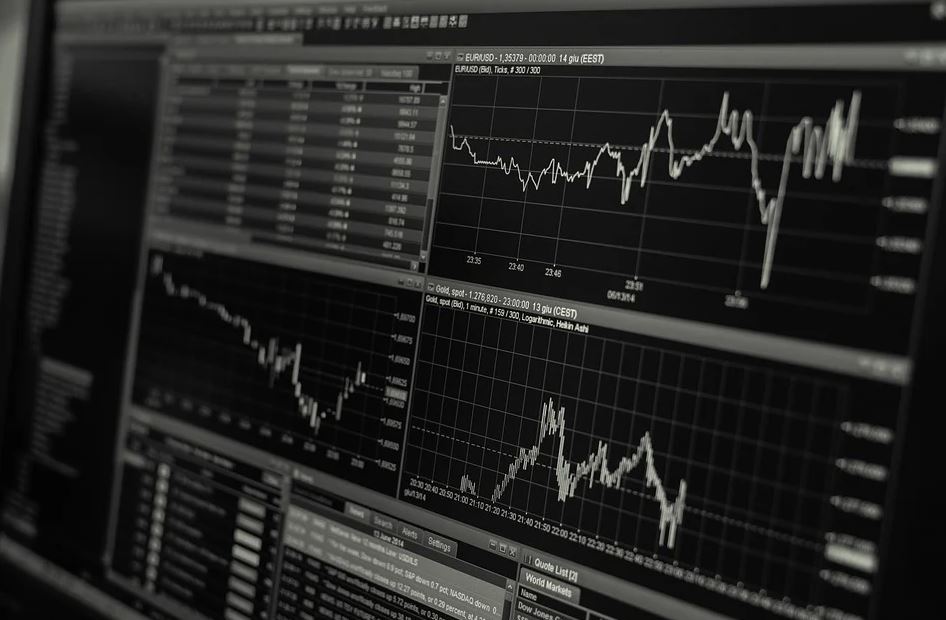 Through internet, even a common person is able to run a business or do online trades such as forex, stocks, commodities etc. that were only considered to be a gig for corporations. While the internet is providing people employments & platform for online businesses, the most attractive, quick as well as risky platform on the internet is Online Trading.
How Online Trading Went Up and Fell Down
The reason online trading gained so much success and popularity as compared to other services is because every person is worried about his/her future in the real world as the world economy seems to be taking a huge dip as a result of the ongoing Covid-19 situation that has resulted in many companies to go bankrupt or shutdown, resulting in mass unemployment and poverty around the globe. In times like these, almost every person has set their expectations with online trading, which has led to thousands of online brokerages to be created by people who used to be online traders.
The reason why so many brokerages have been created is not to cater to the needs of people who wish to learn and make fortunes but to show them the starts and exploit their hard earned savings. This is why the services provided by majority of brokerages have fallen below the standards of online brokerage services and are focused only to get money from the investors.
Currency.com Saved the Day
As a result of online brokerages providing below standard services, it was a matter of time as new investors became skeptical about spending money online and started to think that online trading as a whole was just an ugly fraud. This was not only causing damage to legit trading brokerages but also, affecting the entire internet world as people had started growing concerned about internet and perceiving it as a platform that encouraged users to defraud others.
In times like these, Currency.com was created by a team of expert traders and analysts to contain the situation and change the perception of brokerages being platforms for fraudsters once and for all. Currency came in to existence in order to make sure that people started trusting online brokerages and felt safe in investing through them. Most of all, Currency has always aimed to provide their customers with the best tools, user-friendly and learning environment that would prove beneficial for investors for self-grooming and polishing their trading skills.
Tokenization for Clients
From time to time, many brokerages have emerged that have focused primarily on having customers to spend on acquiring expensive trading accounts or providing variety of assets to trade in without any extra effort to facilitate investors in a more effective manner. Fortunately, Currency.com was able to realize the need of thinking out of the box and provide their clients with something that was totally different from what was already being provided to the investors.
As a result of the above effort from Currency.com, they came up with an idea of converting the investors' investment money into tokens that they could use as normal to trade in either of the products (e.g. Forex, Commodities, Indices, Stocks, Cryptocurrency & CFD's). The advantage this process gave to the investors was that once the money is converted into tokens, they do not have to worry about the value of the tokens to drop even if the value of their initial depositing money falls from the current value.
Assets that Currency.com shares their Expertise In
For Currency.com, the main objective was to come up with a plan that would increase their investors' chances of making more earnings. To achieve this goal, Currency.com ensured that the investors were provided with the following assets:
Commodities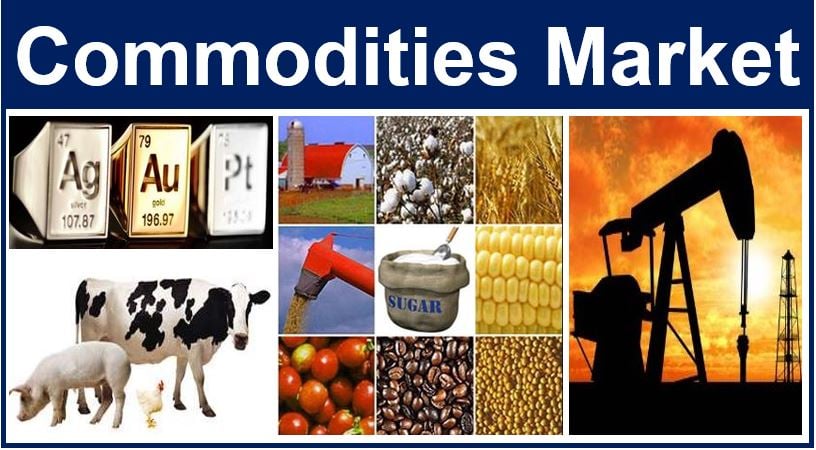 Commodities are primarily agricultural or a raw material product either product on the surface of earth (e.g. grains, pulses, cotton, corn etc.) or extracted/mined from under the earth's surface (crude oil, copper, gold, helium etc.). In the real-world, commodity trading was considered suitable only for industries or large manufacturing enterprises as they could order them in bulk and afford to pay for them upfront.
However, online trading has changed this concept entirely as it has allowed even two individuals to come together, where one person acts as the buyer and the other one was seller (manufacturer). Both parties decide the buying price of a commodity till a pre-decided date/time and set up a contract based on these conditions. Once the pre-decided data/time is reached, it is the buyer who makes the profit if the price of commodity drops from the pre-decided value otherwise, it is the seller who makes the profit if the price of commodity increases from the pre-decided value.
Also Read: Is Currency.com Regulated? Currency.com Regulation | Currency.com Review
The best of this type of trading is that once the contract has reached its term and is expired, both parties have the option to either re-start the previous agreement or dissolve it and bring in a new one with different commodity or pre-decided date/time.
Cryptocurrency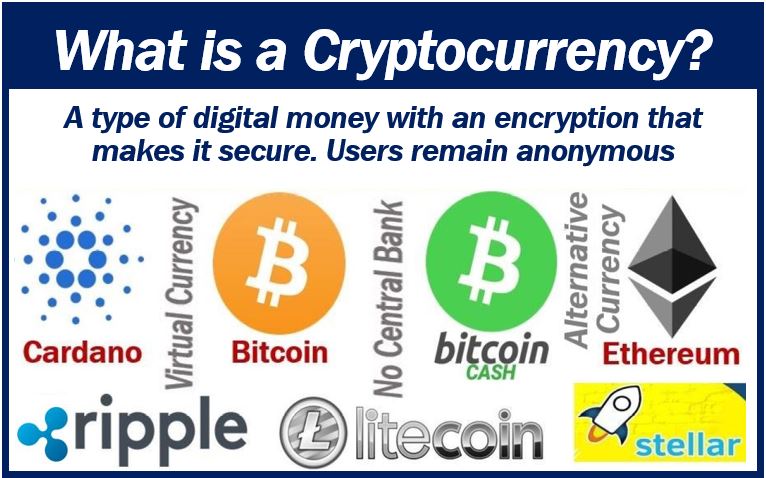 Although, Cryptocurrency is the latest addition in the world of trading, it has still gained more recognition and popularity than other online trades. With the creation of Bitcoin in 2009, the online trading world was introduced with a new type of trade that was in reach of every person. Crypto-Currency.com is an e-currency that exists virtually and is encrypted with cryptographic language. It exists online as a decentralized entity which means that they are not regulated by any central body and the transactions processed are between individual operating systems located anywhere in the world.
This is what makes crypto-currencies one of the most secure trading asset and since its launch (2009), more than 1600 different types of crypto-currencies have been created by a number programmers. Another best thing about crypto-currencies is that the investors can either buy them through a cryptocurrency exchange or get them for free through mining (which is an extremely lengthy process).
With so much going on in the cryptocurrency trading, this trade has become as volatile and liquid as Forex Trading (currently ranked as top trading asset) and by many experts, is speculated to become the top trading asset in the coming years. Few of the most popular crypto-currencies currently being traded are bitcoin, ethereum, litecoin etc.
Forex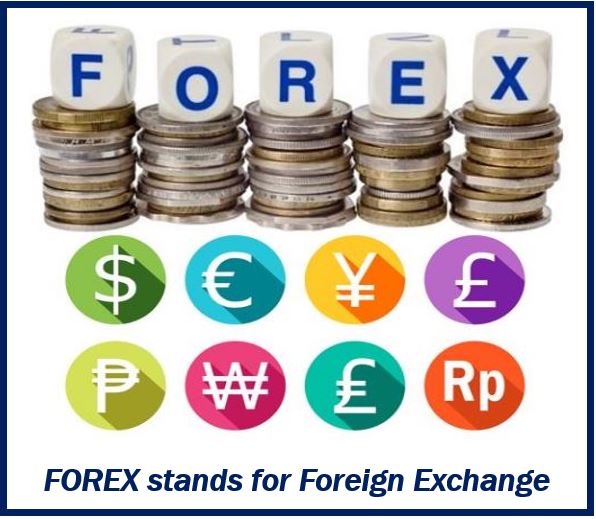 Foreign Exchange (Forex) Trading is currently ranked as the top trading asset in the entire online trading community that refers to the process of buying, selling and exchanging foreign currencies in the form pairs such as USD/EUR, AUD/GBP, JPY/CAD etc. As the value of currencies is affected by the events taking place around the world, this has made Forex Trading the most volatile and liquid trading asset in the online trading world.
At present, the total transaction value flowing through the forex trading platform is more than $5 Trillion per day, which is even greater than the daily transaction being processed through the stock or index trading.
As mentioned earlier, Forex trading is done in pairs so if a person chooses a pair such as AUD/GBP and decides to sell, it means that they are selling AUD and buying GBP, and if they proceed with buying then it would mean that they are buying AUD and selling GBP in return. In addition to this, the most popular and hot trading currency pair is USD/EUR due to their worldwide recognition as the most demanded currencies.
As a result, many Forex traders choose this pair over others, making it the most profitable and liquid pair in nature, so much so that this pair alone makes up for 50 percent of forex trading's daily transaction volume.
Stocks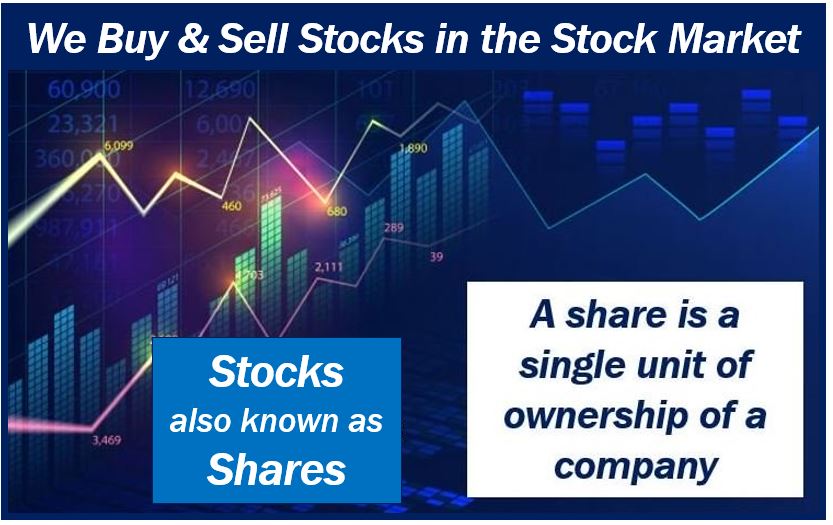 Stocks trading refers to the process where a company or a corporation that goes public to sell their assets in order to either generate funds to meet their annual revenue targets or manage capitals for their development programs. This is a business maneuver being practiced by the majority of leading companies such as (Amazon, Facebook, Uber etc.), which helps them to stay on top of their game and ahead of the rest of the corporations.
In Stocks trading, an investor gets to own a share in the respective company he/she buys the stock from. The investors then have the option of keeping the stocks in their possession and monitor whether the value of the invested stock goes up or goes down.
Based on this research and the on-going economic events, if the investor establishes that the prices of the own stock is to rise, then he/she can wait for the right time and sell the stocks to make profit otherwise, they can sell the stocks right away before they even drop from the invested value and leave the investor with more loss.
Indices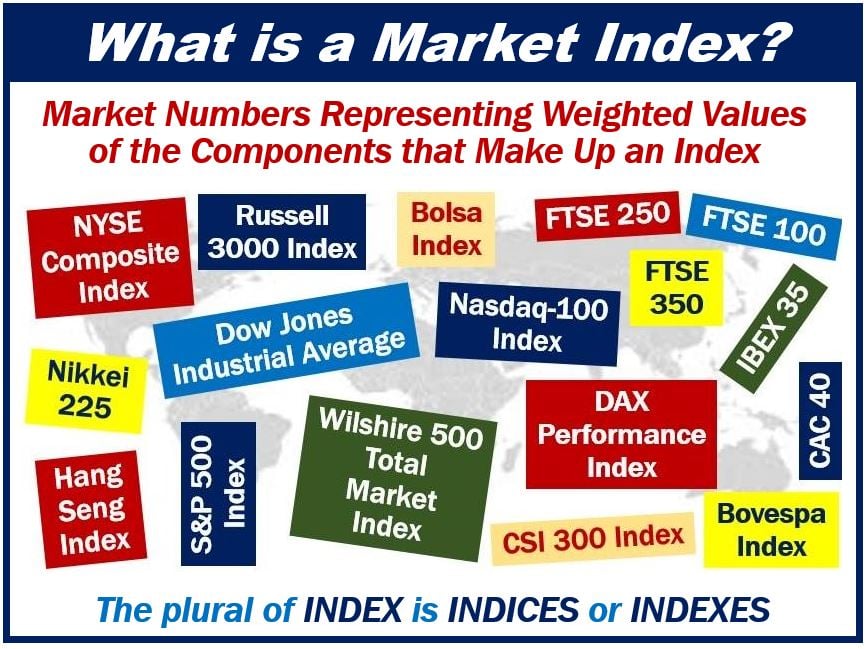 Indices trading is somewhat similar to stocks trading as it involves assets from a group of companies instead of one. However, in indices trading, investors cannot buy these assets as it is the collective asset value of a group of companies representing a particular sector, country or a region. In indices trading, investors have the option of choosing an index out of more than 100 indices that are available in the entire world such as KOSPI, CAC 40, Nasdaq Composite, Hang Seng Index etc. and monitor their combined asset value to earn profits by opening short or long positions.
In indices trading, the investors can make profits either from the rise or fall in the combined asset value of an index. If the investor is able to predict that the value of the collective assets is to rise, they can choose long (buy) position or choose short (sell) position if the value is to fall and make profits based on the outcomes.
Trading Platform to Enhance Investors' Trading Experience
To be able to provide investors with the best trading options, tools and support in the most efficient manner, Currency.com has developed their own trading platform rather than acquiring it from a third party source. As a result, Currency.com is able to incorporate and integrate features and options that suit their clients' needs and deploy those changes without any involvement from outside entities.
With the help and feedback from their teams of expert traders, exceptional analysts and proficient customer support representatives, Currency.com has developed a trading platform that extremely intuitive and user-friendly. The benefits that the investor are able to get from this platform is its state of the art trading interface, quick execution feature, 70+ accurate technical indicators, historical reports access, latest trading news, high-end chart styles and many more features that facilitate investors and provide them with an environment they feel comfortable trading in.
Most importantly, Currency.com has integrated their trading platform on smartphones as well as internet browsers so the investors do not end up getting bound to a single operating system.
Why Currency.com and no other brokerage
While all the brokerages keep shuffling the same services and features over and over to lead investors into believing that they are getting something new, Currency.com has taken it up a level by providing investors with brokerage platform as well an exchanging platform where investors can trade and exchange their earnings into the currency of their liking or even tokenize them if they wish to invest their profits in a trade of their liking as well.
On top of this, investors can avail high margins on crypto spreads, can trade with leverage up to 1:100, can trade in the most secure trading environment and get in touch with 24×7 customer support provided by Currency.com.
Choose but choose wisely
Although, it may sound reassuring that how an investor can make huge profits through the online trades, there are always risks involved where a person may end up losing all of their assets and money with a single mistake. In trading, the key to success is to remain calm, collected, rational, up-to-date and most of all, not be greedy as majority of investors lose everything because they start aiming for more if something seems to be going their way. Therefore, if you feel that you will end up like others then it is better that you find yourself a trade you can fit in.
Video – What is a Trader?
---
---
Interesting related article: "What is a Trader?"