Venturing into eCommerce is undoubtedly the best decision you could have taken for your business. It is going to take your brand to new heights and generate incredible profits. To ensure your eCommerce business grows, it is important to have a good website. A good website is user-friendly, attractive, and informative. You can get a custom eCommerce web design through many means. Before settling on anything, here are some things you should consider.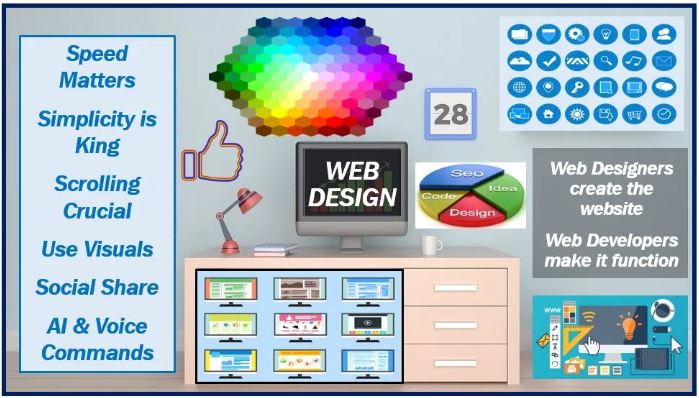 1. Simplicity is Key
You don't want your site to be flashy or too complicated. It is a proven fact that customers appreciate simple and basic designs. Minimalistic sites attract a lot more visitors. So, use light and soothing colors. Leave a lot of white space. Keep the font legible and simple; avoid too many curvy, cursive letters. Also, try to avoid any distracting elements like images, advertisements, or hyperlinks. The objective of your website is not to be ostentatious, but to make as many sales as possible. This should show in its layout.
2. Think like the User
Before you decide upon what options and facilities you want to provide on your website, think of what you expect from the optimal online shopping experience. It is important to remember that if your site is new, it is important to make a good impression on first-time visitors. You have to aid their shopping experience. So, add options like 'Add to Cart', a 'Wishlist', multiple payment options, sort products by categories, and offer suggestions of products.
3. Branding
Now that you have your website, it is important to build brand value. People will come back to your website if they remember your brand. There is an easy way to ensure this. Have a well-designed logo with the company name visible at several places on the website. Decide upon a color scheme and stick to it. These are the colors all the pages on your site will have. These are the colors that people will associate with your brand.
You can also offer deals specific to your brand. For example, XYZ is a sculpture and painting store. It deals extensively with religious art. So, on Christmas, they offer ceramic 'Nativity Sets' at discount.
4. Make it Hassle-Free
No one wants to spend hours shopping. Once a person chooses a product, they would like to place an order as soon as possible and then leave the website.
Many experienced businesses swear by this advice – keep the checkout hassle-free. Short and breezy. Ask for the name and address, don't ask for too much information. Allow guest accounts. Make the exercise as easy for the customer as possible.
Besides, you can feature an FAQ/Troubleshooting tab that will allow clients to deal with any problems they might be facing. Provide some contact information in case they have questions they can't deal with. Some websites even offer automated texting troubleshooting services or live chat with customers. Be prompt with your customers. Always be available.
It is also important to make browsing easy. A grid view for products works because it showcases several of them side by side. A list of related products and color options also is a good way to ensure customers look at as many goods as possible.
5. Security Concerns
Internet fraud has been around for as long as internet shopping. It is genuine for people to be wary of any sketchy activities on the internet, especially if they're shopping from a new website. You have to make sure your website appears safe enough for customers to give out sensitive information such as their credit card details. You have to seem legitimate.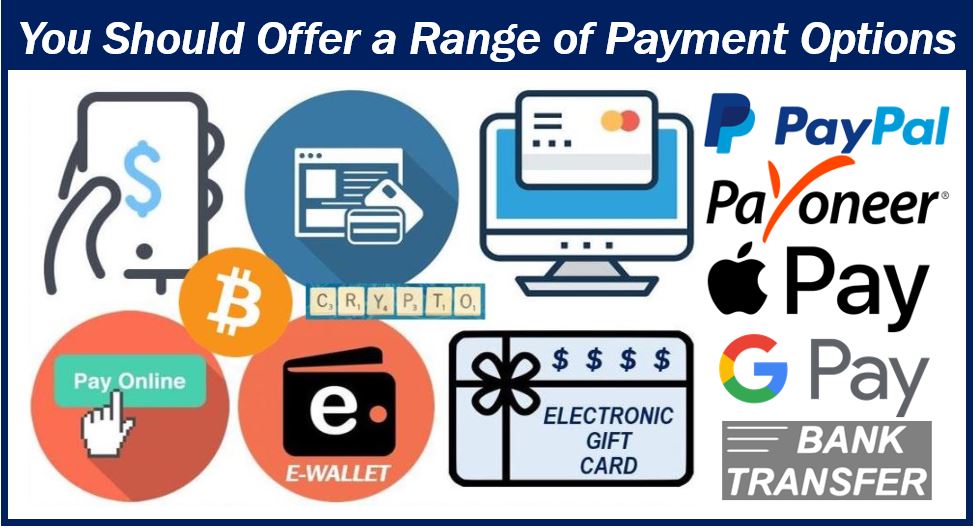 One way of doing this is to provide a pay on delivery option. However, we understand that this is not possible for many new businesses, so your best bet is to provide several payment options like PayPal, Payoneer, Bank Transfer, GooglePay, and ApplePay.
Another way to look legitimate is to provide reviews of real customers alongside products and on your site's homepage. Reviews are an important tool to make website visitors believe you and gain trust in your products and business.
It is important to carefully design your eCommerce website because the way it has been designed will inevitably affect how your business grows. Customer perception is important. The website forms the basis of your entire online business. Make sure your website looks attractive and appealing. Make sure it is user-friendly and interacting with the various options to make things convenient for the customer.
Focus on peoples' security concerns. Add a personal touch to the layout with pictures, blogs, blurbs, and stories. Make sure your website is so good and on-brand, that people can't help but come back again and again.