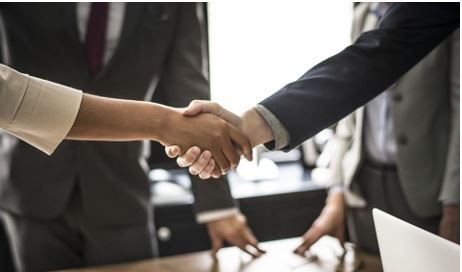 While the life of a business owner can undoubtedly be rewarding, it is fair to say that you also have to navigate your way through a host of challenges. There are many issues to juggle in order to keep operations running, from ensuring that online systems and services are secure to ensuring that all staff across a range of departments remain both motivated and engaged.
Of course, the fundamental lifeblood of any business though is ultimately its customers. Organizations based in a range of sectors simply would not be able to function if it was not for the individuals or firms which purchase their range of goods and services. With this in mind, it is clear that your ability to acquire and then retain custom is an absolute cornerstone of your success.
However, which is ultimately going to reap the most rewards in the year ahead? Should you maintain a focus on attracting customers or would it be much wiser to cultivate and develop an existing client base so that they are not drawn to other brands? Here we examine the delicate balance that businesses need to strike.
Bringing new customers on board
As we have already touched upon, acquiring new customers is a hugely important activity. It can also take many forms and, as you are undoubtedly a customer of many brands yourself, you will be aware of a number of the tactics which tend to be employed by companies.
For example, we are used to seeing retailers involved in areas from food to fashion hold sales events to entice people to check out their services, while in contrast lawyers and those in professional services may rely on networking events to meet new people and generate leads. Then there are strategies like introductory offers, which tend to see customers offered specific deals if they sign up to services. Strong examples of this may be Netflix or Amazon offering a one-month trial of their streaming services for free or, as Oddschecker outlines, betting sites using a range of bonuses including free bets without a deposit required to attract new members, who can then sample their offering without yet investing.
Regardless of the tactics which businesses employ, it is clear that acquisition is important – and not just to those which are starting out either. Forbes Insights recently undertook research with The Trade Desk which saw chief marketing officers asked about a range of key issues they are facing at present. When questioned on priority activities for the coming year, CMOs highlighted that increasing revenue, improving customer experience and new customer acquisition were all key priorities for 2019.
In addition, a survey by SheerID and WBR Insights polled digital marketing professionals from a range of companies including those with more than $1 billion in annual revenue. The research revealed that mass discounting was important to a great number of respondents, with 80% adding that promotions were key to their acquisition strategies. Such activities were specifically strong in the retail and travel sectors, with many running weekly and or continuous discount offers.
So while customer acquisition and the various tactics which go with it seem high up the list of priorities for many companies, where does that leave customer retention?
The benefits of customer retention
According to research by online marketing organization Invesp, 44% of businesses place a greater focus on acquisition while just 18% prioritize the issue of retention. However, the company has also revealed that it costs around five times more to attract a new customer than keep an existing one.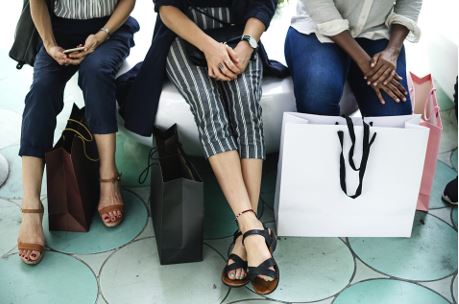 In addition, it is suggested that while the probability of selling to an existing client or customer is around 60%, the likelihood of a new prospect turning their interest into a sale is less than 20%. The research adds that existing customers are not only 50% more likely to try new products and services, but they will also spend 31% more in the process. It also found that increasing retention by around 5% could boost profits between 25 to 95%.
But what are the key things that businesses need to bear in mind if they want to retain the trust and loyalty of customers? According to research released in September by commerce marketing company Yotpo, more than 90% of US shoppers regard themselves as either equally or more loyal to brands than they were 12 months ago. However, what exactly is it that drives such attitudes?
More than half of those polled said that the products on offer were key to their loyalty, with a similar amount saying that a poor product or service would make them leave a brand. Furthermore, 25.7% of people said that great deals made them loyal, while other issues raised included customer service and convenience.
Examining why businesses should not underestimate the benefits of loyal customers, the study also found 52.3% of customers would join a loyalty or VIP scheme operating by a brand while some would even happily buy from a specific organization they are loyal to even if cheaper alternatives are available elsewhere.
Acquisition vs retention
So, while all of the above may highlight the important roles that customer acquisition and retention can play, which of them should top your list of priorities for the year ahead? Well, one final finding from the aforementioned Yotpo study suggests that it may not be as simple as just picking one.
The research identified that another key benefit of loyal customers is that 60% would tell friends and family about a brand they love and, most importantly, recommend them. This is interesting for one key reason – it highlights how working hard to retain customers can also generate new leads and in turn potentially boost your acquisition efforts.
This is perhaps the fundamental point in the great debate about acquisition versus retention – a business should not choose one above the other as they are both equally vital. Acquiring new customers can lead to a host of new opportunities, but there is clearly a strong case as to why that should not be viewed as more important than looking after people who have already been drawn to you. After all, the latter can become key allies when it comes to seeking new business, as they provide word-of-mouth support and can be powerful advocates for what you're trying to do.
With all of this in mind, it is clear that striking a balance between the two is vital for the year ahead and getting it right could lead to major business benefits in the long run.