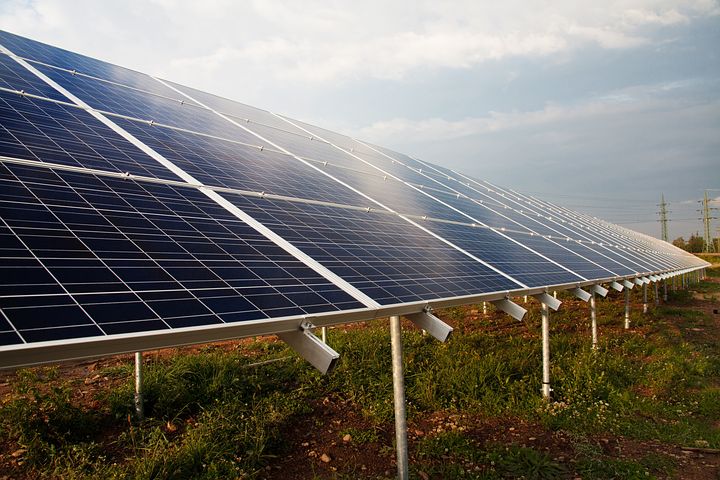 TE Connectivity (TE), a world leader in connectivity and sensors, introduces a new Customizable Trunk Solution (CTS) for solar farms. This new offering brings both efficiency and flexibility of design in photovoltaic installations.
The CTS has been designed for DC grid systems. It eliminates the need for combiner boxes and gives plug-n-play versatility from the inverter to the string harness. This new solution adapts to on-site conditions and allows reduced cost in labor, operations and maintenance.
The CTS system involves three key products:
Gel Solar Insulation Piercing Connector (GS- IPC): This product brings you two of TE's field-proven technologies. The first one, the Insulation Piercing Technology, for  easy and quick connection since it doesn't require insulation cutback. The second one, the Powergel sealing compound, which seals, protects and insulates electrical connections, bringing an increased level of reliability. Both technologies are combined into the patent-pending Gel Solar Insulation Piercing Connector from TE. The GS-IPC  makes faster, easier and safer connections of PV cables from sizes 10 AWG to 500 Kcmil. Transitions to different sizes or from copper to aluminum are also possible.
Solar Fuse Harnesses (SFH) Over-molded Assemblies
A strong fuse harness solution with various configurations. This incudes in-line over-molded fuses, whips and string jumpers and tapping.
Disconnect Boxes: Fiberglass or steel disconnect boxes up to 400 amps load break with both surge and common ground capability. They are mingled with shear bolt connectors for easier and simpler installation.
Solar energy is a competitive source of alternative energy, and new connectivity solutions are needed to improve installation schedules and to increase solar farm efficiency.  By combining three parts in one and thus ease of installation and cost reduction, this new solution from TE addresses challenges customers have with the dependability and competency of their circuits.
TE Connectivity
TE Connectivity is a $13 billion global industrial technology leader. It aims to create a safer, more sustainable and productive future. We have a broad range of connectivity instruments. They survive in harsh environments. They enable progress in transportation. industrial applications, medical technology, energy, data communications, and the home. There are 80,000 employees, with 8,000 engineers. They work with customers in no less than 150 countries. TE sets out to make sure that every connection counts.
---
You may be interested in: "Understanding the Benefits of Solar Energy"