Importers have a list of requirements to fulfill to ensure U.S. customs clear their goods. The paperwork is often complex, and besides running a business and trying to make a living, importers have many things to remember. Do not let Customs Bond renewal get lost in the tangle of your to-do list.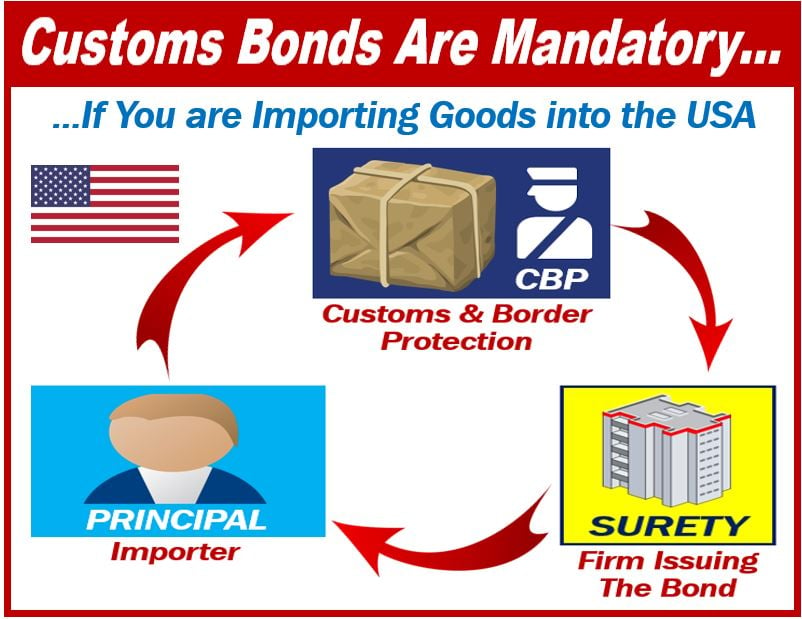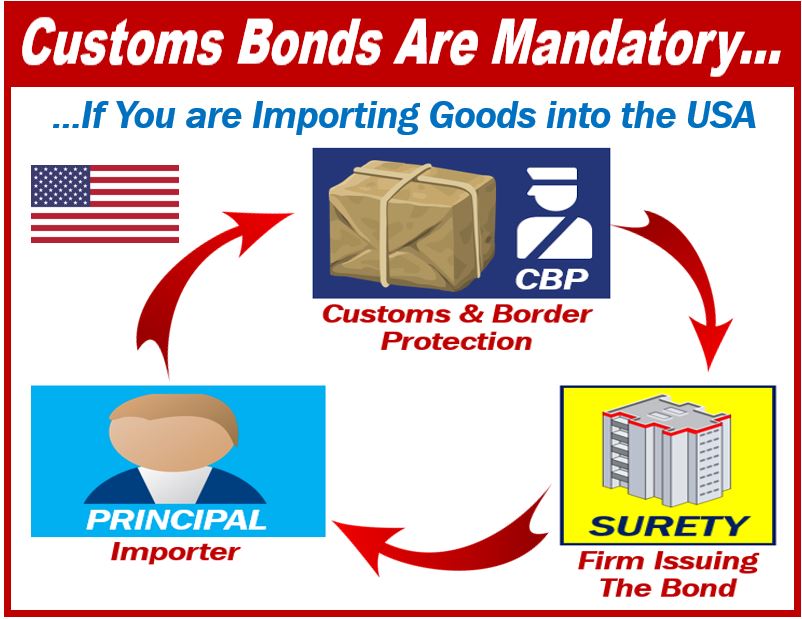 FAQs & more
The U.S. Customs and Border Protection (CBP) requires a customs bond for the import of commercial goods valued at over $2,500 regardless of transportation method. Additionally, a bond is required for Chinese goods valued at over $250.
The Customs Bond is a financial agreement between three parties – the Surety, Principal, and CBP. It permits the CBP to make a claim against the customs bond if the Principal neglects to pay the exact amount of money for taxes and duties based on the import transaction. The bond holds businesses accountable to pay duties.
One of the most frequently asked questions regarding bond renewal is whether it terminates automatically with customs at the end of the year. The answer lies in the type of bond you have chosen.
A single-entry bond has a one-time use, meaning it only covers single import transactions. For this reason, regular importers typically choose to go with a continuous bond. This bond is valid for a year on the date of inception at an annual fixed rate, therefore more cost-effective, and covers all import shipments.
The renewal process affords importers and their surety company (the insurance company authorized by the Treasury Department to write customs bonds) with an opportunity to review the bond and determine whether to make any adjustments.
Am I reminded when to renew?
If you are concerned that you will miss your bond renewal deadline, fear not. Before its expiration date, you receive a bond renewal invoice. Your customs broker or the freight forwarder will inform you of the payment deadline. This is essential because if you are a regular importer and forget bond renewal, you can suddenly have your goods stuck in customs and face substantial penalties.
To sidestep this, often freight forwarders and broker companies offer importers multi-year bond renewal compensation plans. Some companies offer 2,3, or even 5-year plans for advanced renewal payments. Besides often including a discount for these plans, this option ensures that your bond is automatically renewed annually. In other words, they do the paperwork, and you have one less thing on your to-do list.
Whether you opt for such a plan or not, you must renew your customs bond on the precise date of its inception.
Can I renew online?
Customs bonds are one of many costs related to international shipping. There are several online solutions for filing and meeting CBP requirements. Digitalization of the process saves importers effort, time, and money – especially important for SMBs.
eezyimport offers importers the most advanced, accessible, user-friendly, and cost-efficient online customs clearance solution. The eezyflow™ system enables importers to self-file the Entry Summary and ISF and thereby meet all CBP customs clearance requirements. One of the requirements is the customs bond, which importers can also purchase from eezyimport.
eezyimport is a solution dedicated to your growth and success!
---
Interesting related article: "What is International Trade?"