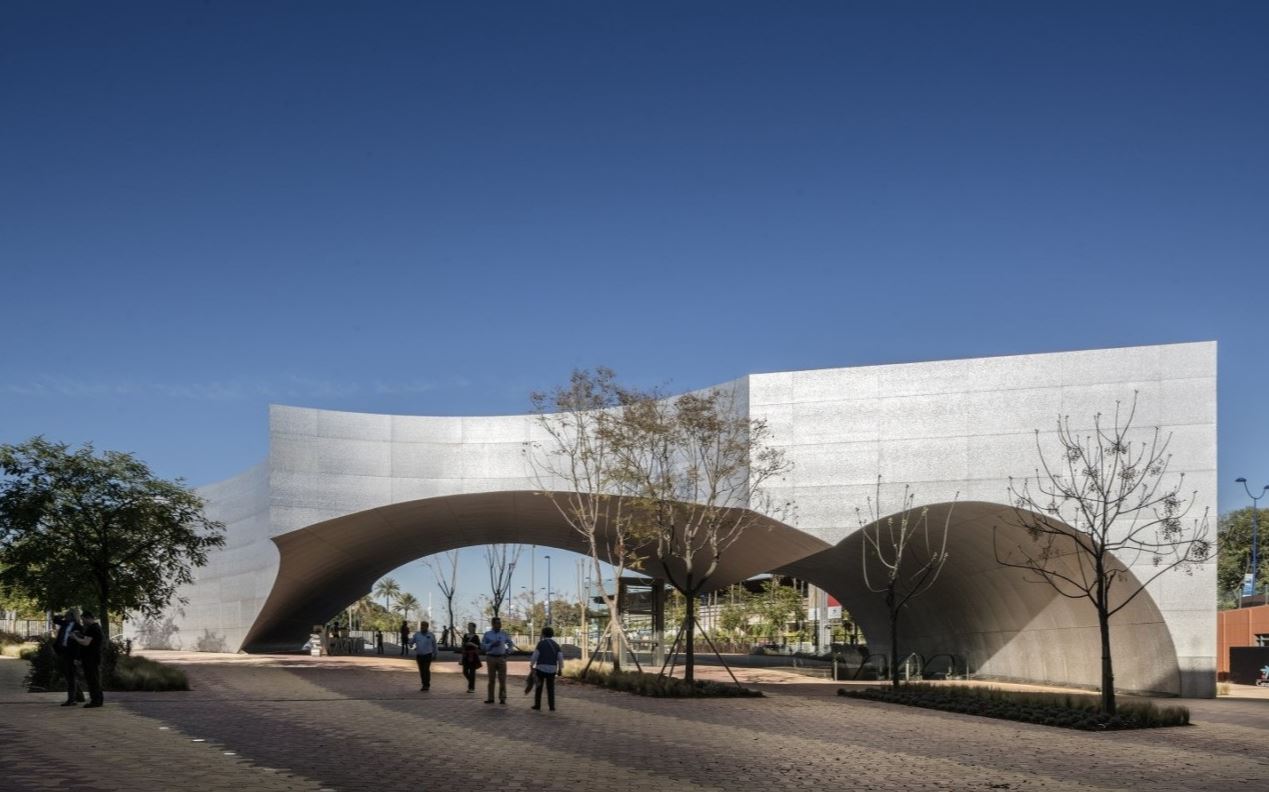 Management at Cymat Technologies Ltd. (CYM) and Alucoil, S. A. are pleased to report the full-scale panel production facility is now near completion in Spain.
The joint venture between the two companies will aim to refine the industrialization of aluminum sandwich panels, using Cymat Technologies' Stabilized Aluminum Foam ("SAF") as the panel core.
In a recent press release, Cymat Technologies provided an update, noting that the necessary infrastructure for the facility is in place and the equipment, including the brazing furnace, has been installed. When fully operational, the Spain plant will have a targeted annual output capacity of 500,000 m2.
Michael Liik, Cymat Technologies' Chief Executive Officer, commented, "We are very excited with the progress Cymat and Alucoil have made to date. We look forward to successful completion of production trials and the commencement of market testing."
Liik says Cymat Technologies will work closely with Alucoil to complete the testing and transition to commercial production this year.
Since information on the facility's progress went public, Cymat Technologies stock has gone up and has enjoyed increased volume, which is welcoming news for its investors.
The new Alucoil/Cymat panel, with its high-quality characteristics, we believe will be a superior product that will provide outstanding strength and a high fire rating relevant for use in the construction, marine, rail, airplane and elevator industries.
A current market research report published by Grand View Research, Inc. quantifies the size of the global aluminum composite panel market at $US 5 billion+ annually with an expected growth trajectory to $US 8 billion+ by 2025.
Until now, the most widely used building materials have had restrictions. For example, the worldwide production of cement, one of the most popular construction materials, yields 5 percent of human-generated CO2 emissions every year, according to a more recent study (Source: https://eandt.theiet.org/content/articles/2019/01/five-innovative-materials-that-could-change-construction/).
In response to these issues, engineers are developing new, alternative materials that are not only environmentally friendly, but also offer ancillary benefits such as an effective fire retardant.
Leading the charge is Cymat Technologies' Alusion™ Stabilized Aluminum Foam (SAF) panels.
The material is uniquely versatile, and it's also suitable for cladding, exterior and interiors walls, and floors, among other areas of a structure. Besides making for a striking design material, Alusion™ panels offer noise reduction benefits, is 100 percent recyclable and is strong and non-combustible.
The materials from Cymat Technologies' Alusion™ division have become a unique choice for leading architects and designers. Several internationally prominent buildings feature Alusion™ materials, and the widely-read architecture publication ArchDaily, awarded the Caixa Forum Sevilla in Spain, a building that also used Alusion™ materials, as its 2018 Building of the Year.
ArchDaily is visited by 13.6 million visitors per month and since the inclusion of AlusionTM in the site, the division has leveraged over 7,000 contacts with the international architectural community in its first 10 months of participation (as of January 2010).
With over 25 hits per day, The AlusionTM page has exceeded ArchDaily's benchmark by 218%, adding significantly to the division's revenue and growth.
Currently, AlusionTM panels are being used in the construction of EarthCam's World Headquarters, a project dubbed "EarthCampus," in Upper Saddle River, N.J. The project involves an extensive renovation to an existing 26,000 square-foot cement block building housing technology and manufacturing division, along with the addition of a new entryway, connecting atrium, and office workplace. The architecturally stabilized aluminum foam panels were added to the existing office building, installed on a subframe that mechanically attached to the existing block wall.
Outside of the panel and architectural industries, Cymat Technologies' Stabilized Aluminum Foam is also ideal for military, automotive and industrial applications, with multiple quotes in place for both military and automotive contracts that are expected to be greenlighted.
Disclaimer: The materials contained herein are for informational purposes only. This is not considered an offer or solicitation to sell securities in any company in any manner. Except for the statements of historical fact contained herein, the information presented constitutes "forward-looking statements" within the meaning of the Securities Act (Ontario).  Such forward-looking statements involve known and unknown risks, uncertainties and other factors which may cause the actual results, performance or achievement of the Company to be materially different any future results, performance or achievements expressed or implied by such forward looking statements. There may be factors that involve risk and uncertainty that cause results not to be as anticipated, estimated or intended. There can be no assurance that such statements will prove to be accurate as actual results and future events could differ materially from those anticipated in such statements. Accordingly, the reader should not place undue reliance on forward-looking statements.