In most of the situations, those who win a personal injury lawsuit are entitled to compensation. A jury decides the exact amount of personal injury compensation to be considered, depending on the case.

Two sorts of damages can be awarded in a personal injury case: compensatory and punitive damages. The court may examine the compensation and decide the amount to be paid without a new trial or appeal if it is excess or inadequate. Read on to find out more:
Compensatory Damages
These damages are intended to help a victim receive money that he had prior to the accident. The purpose is to restore the victim's financial, physical, and emotional well-being by assigning a monetary value to their injuries.
The damages that are awarded to a victim can be split into two categories.
Monetary losses
Below are the damages awarded for monetary loss:
Health-care costs
Medical expenditures damages might include both present and future medical treatment and rehabilitation costs.
If a person is disabled for life
An injury that results in a handicap, requiring the person to make significant lifestyle changes. Compensation damages may be available to pay the costs of this altered situation.
Lost wages
Any wage lost as you recover from an accident and any lost earning ability incurred as a result of the injury may be retrieved by the victim.
Property repair or replacement
In injury cases, a victim may get compensation for property damages based on the current market value.
Expenses for a funeral
The victim's relatives may recover funeral expenditure incurred due to a personal injury.
Non-economic losses
These damages are difficult to quantify, and they might differ substantially based on a case. Non-monetary damages are compensated in the following ways:
Pain and trauma
Compensation for physical pain and mental trauma is a common type of damages for pain and suffering.
Loss of consortium
Spouses of a victim are entitled to compensation for the loss of love, consolation, comfort, companionship, and other aspects of marriage.
Punitive Damages
These are created to penalize the offender for causing harm to the victim and discourage others from participating in similar activities. Punitive damages are often not granted in personal injury cases, and they are not considered until compensatory damages have been paid first. These damages were often granted when the defendant's actions were particularly horrific.
Structured Settlements
When the personal injury compensation is a massive amount, it is paid as a structured settlement to the victim or their family.
Structured settlements are a better option than lump-sum damages. In structured settlements, damages are paid to the victim monthly or yearly over a specified period.
There are several advantages to opting for this kind of settlement option, and also lower state and federal income taxes and a higher chance of recovering money from the other party.
The financial requirements are not the same for everyone. Therefore, anybody seeking structured settlements must speak with an attorney and a financial planner beforehand.
Conclusion
To sum up, there are different types of compensation intended for a personal injury victim. A layperson can't do exact calculations, and the chances are that you may end up getting underpaid.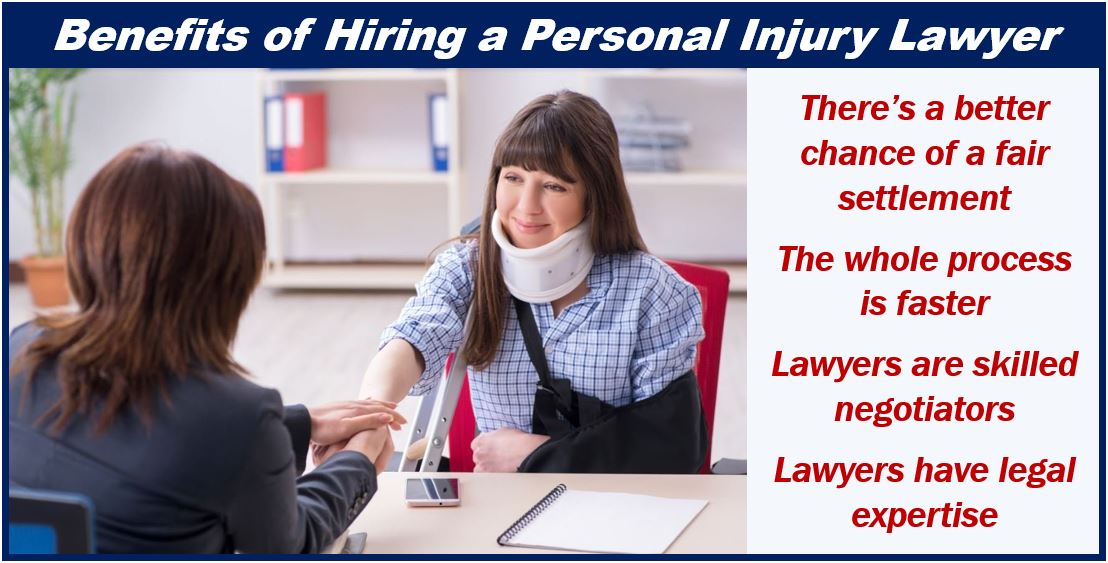 It is recommended to talk to personal injury attorneys in your area and hire someone who fits your expectations and budget.
---
Interesting related article: "What is a Lawsuit?"