In 2013, a 32-year-old CEO of a major corporation was a unicorn — the average age of chief executive officers was 53. But no one in the business sector saw Daniel Schwartz coming when the hotshot upstart stepped into that role for Burger King Worldwide.
Schwartz was generally considered exceptionally young for a CEO anywhere other than in Silicon Valley, filled with 30-something wunderkinder à la Mark Zuckerberg. Schwartz was one of the youngest restaurant CEOs in history.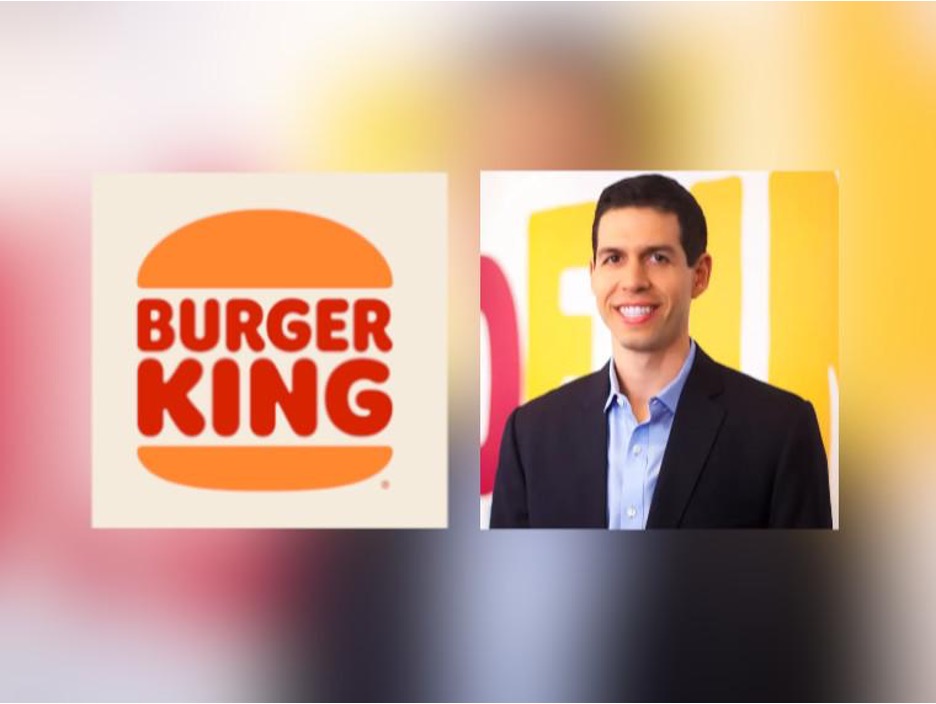 "People bet on me at a young age," Schwartz says. "I worked hard to put myself in a position to get folks comfortable to bet on me. If you want to have a culture that's centered around meritocracy, you need to be able to live it, giving people a chance who perform well."
Those who know Schwartz understand why he swiftly ascended the ranks at Burger King to CEO, where he re-franchised virtually all company-owned restaurants and led a massive international expansion through franchises. His talents comprise a trifecta: He's an accomplished financial analyst and investor, he excels at management and operations, and he's an impactful leader and mentor. Bonus? He has somehow managed to remain humble despite his meteoric rise.
Inside His Meteoric Rise
Before plunging into the world of Whoppers, Schwartz's star rose at 3G Capital, the investment firm known for its Brazilian roots and co-investing with Warren Buffett on several occasions. Schwartz joined the group as an analyst in 2005; by 2008, he was a partner.
Schwartz's work at 3G Capital involved seeking acquisitions, and he viewed the Burger King hamburger chain optimistically. In 2010, he helped source, analyze, and execute the acquisition of Burger King for $4 billion.
Within three years, after initial roles as chief financial officer and chief operating officer, Schwartz became CEO and completely turned the Burger King business around. Under his leadership, the firm's market value soared from $9 billion to $27 billion, according to market research concern Euromonitor.
In 2014, Schwartz helped 3G Capital form the multibrand food conglomerate Restaurant Brands International (RBI), now the parent company of Burger King and other enterprises. Today, he's the co-chairman of RBI's board of directors alongside 3G's co-managing partner, Alex Behring.
Humility Helped With Thorny Transition Issues
As a Cornell University student, Schwartz read books about the creation of the leveraged buyout industry "for fun." (When independent research nonprofit Just Capital's editorial director Rich Feloni expressed surprise at this fact, Schwartz's response was typically modest: "I didn't say I was cool or anything.") As he puzzled out his career path, Schwartz initially took premed and finance courses before graduating in 2001 in management and applied economics.
"I always had good grades," he says. "I always worked and studied hard. But I think what has differentiated me is a combination of a hard work ethic, humility, and the willingness to learn and grow."
Throughout his career, Schwartz has infused his workplaces with humbleness.
"Humility is a characteristic we look for in the people we hire," Schwartz says. "We always try to be grounded and humble."
Humility, a rarely discussed leadership value, enabled Schwartz to motivate employees as he made meaningful changes to the corporation. His approachable manner moved mountains during the heavy lifting of his early days as Burger King CEO.
"I think the key to my transition, and other people's transitions, is that when you come into one of these roles, you have to realize what you know and have a full appreciation of that," Schwartz says. "That comes back to the humility of accepting what you don't know. You must be willing to ask many questions and realize that most people around you have all the answers."
He continues, "I asked people so many questions. I'm sure some of them were perceived as stupid. But if I didn't know the answer, I wanted to know."
Daniel Schwartz Fixes the Fracas Over the Double Cheeseburger's Price
Burger King, the world's second-largest fast-food hamburger chain, traces its roots to a 1954 debut in Miami, where the company's headquarters remain. Daniel Schwartz and the 3G Capital team acquired the legendary chain during what could be called "Double Cheeseburgergate." Management immediately had to repair a contentious situation with franchisees about the $1 Value Menu price of its double cheeseburger.
Low-priced items like the $1 double cheeseburger are commonly used throughout fast-food chains to attract diners. Such "value" options increase sales, so the parent companies collect more royalties.
Burger King had priced its two-patty sandwiches in line with other $1 items on its Value Menu. But franchise operators said the burger didn't make enough profit at that price; instead, they claimed it lost up to 10 cents. The double cheeseburger accounted for 25% of Burger King's systemwide sales. Following the 3G acquisition, Schwartz led the team as it immediately raised the item's price while creating new pricing structures that were more beneficial to franchisees.
At the time, 3G Capital's co-founding partner Behring explained the management decision. "We lost sales and royalties, but there's no partnership you can have with anyone where you make money, and they lose money. That's not going to work long term, no matter what the contract says."
Under Schwartz's guidance, Burger King created new policies to give franchisees more input on the price of items on its Value Menu and a voice on how long to offer special deals. He also dreamed up new menu items to generate more profits for franchisees.
Additionally, Schwartz and his team set up a network of coaches to help franchise owners boost their income. The in-house consultants visit stores all over, using an iPad to illustrate vital statistics to franchise operators. They show franchisees charts ranking their establishments on data points that include hamburger sales, cleanliness, service, and staff congeniality. This new division's work increased the company's same-store sales by 2%.
Daniel Schwartz Drastically Changed the Franchise Metrics
Soon after becoming CEO, Schwartz implemented another strategy: He re-franchised the majority of the system's restaurants. By 2013's conclusion, the company owned 52 restaurants exclusively in the Miami area, down from more than 1,300 U.S. restaurants in 2010.
He says he felt "a deep appreciation for the potential strength and efficiency of the franchised business model" when considering the Burger King acquisition, even if the broader market didn't fully appreciate that potential. After this percentage shift, Burger King's income flowed almost entirely from royalty fees from franchisees, on average 4% of franchisees' monthly revenue.
Schwartz recalls, "It was a bold move at the time because no other restaurant company had transformed itself by shrinking its restaurant revenues by 70%. Our conclusion was to put the physical restaurants in the hands of the best local operators who can run them better and renovate them. That will also allow us to expand our business aggressively."
The franchise restructuring cut costs, and capital expenses declined. Other fast-food companies later followed Burger King's lead, including McDonald's, which moved from 80% to 93% franchised.
"The biggest lesson is always to realize that if something's not working, you either have the wrong owner or the wrong person managing it or the wrong strategy," Schwartz says. "And you need to be pretty sure which one that is."
How Daniel Schwartz Amped Up International Franchises
In 2018, Burger King opened its 1,000th restaurant on the Chinese mainland. The company entered the market in 2005 but had only opened 52 stores. That changed drastically under Daniel Schwartz's management.
During his Burger King turnaround, Schwartz negotiated agreements with restaurant operators and financiers in China, Russia, and Brazil to deliver more American hamburgers in regions where they were still relatively novel. These international partners purchased restaurants from Burger King and constructed new ones, providing an increase in Burger King locations worldwide by 1,493 in 2013, totaling 13,667 restaurants. And the company didn't spend much money because the partners threw in most of the cash.
Internationally, Burger King franchisees infuse their menus with recipes that reflect each country's culinary culture. Although the Chinese eat minimal dairy products, they view beef as high quality because it has less fat than some other proteins. So, in modern China, a Burger King fan can order a black truffle Angus burger, then add an Asian twist by sipping oolong tea with the meal. In Russia, a customer can request a double espresso and king prawns in a light crispy breading. Brazilians love beef, so Brazil's burgers are stacked high with two to four fire-grilled beef patties.
"Different markets around the world are allowed to innovate locally in partnership with us," Schwartz says. "We have our flagship core products consistent throughout and innovate locally. That's what's so great about having local entrepreneurs with this deep interest in the business. They're only going to do what makes sense in their market and do it in collaboration with us. It's the best mix."
That said, the Whopper is sacrosanct.
"The way we operate the business around the world is we have these core products with set builds that we never touch," Schwartz says. "We don't change them. The Whopper is the same in the U.S. as it is in Germany, as it is in China, as it is in Australia."
Daniel Schwartz Believes in 'Management by Walking Around'
Daniel Schwartz says he spent a disproportionate amount of time on the road while he was RBI's CEO. He enjoyed visiting restaurants and meeting with partners.
"You learn the most about the business by talking to the franchise owners and the restaurant workers," he says. "It was really fulfilling to meet all these people who contributed to the big dream of growing the brand around the world."
No, Schwartz doesn't manage the world from his desk. Instead, he works using something he calls "MWA."
He explains, "I believe in MWA — management by walking around — so I spent as much time as possible traveling and visiting franchise partners. You only learn by walking around and meeting people. You can lose sight of that if you're just sitting in an office and working on PowerPoint and Excel instead of being in the restaurants."
As the current co-chairman of RBI, Schwartz focuses more than ever on his strengths, from MWA to managing capital allocation and making critical strategic decisions.
Schwartz also continues to assess potential merger and acquisition opportunities for 3G Capital, as its co-managing partner. Most recently, he guided the company in acquiring a majority stake in privately held Hunter Douglas Group, the Dutch maker of blinds and window shutters, at an enterprise value of about $7.1 billion. He shows no signs of slowing down.
"I always worked hard," Schwartz says. "I always cared about the results of the projects I worked on. And I tell people in our company the advice someone once gave me: You must work really hard to put yourself in a position to get lucky because a lot of what happens is circumstantial. Opportunities come up for the folks who work really hard and really care about their results. That's how to differentiate yourself: Be open-minded, humble, and work hard."
Despite working hard, Schwartz believes in maintaining a balance between work and his personal life. He calls this a "virtuous cycle."
"You have to be happy at work," he says. "If you're happy at work, when you come home at the end of the night, you're going to be happy at home. I want to be successful at both. You can't have one without the other."