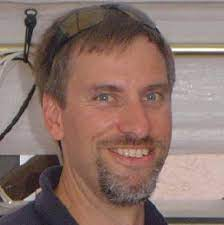 In a world that's increasingly data-driven, the role of machine learning and data analytics in businesses can hardly be overstated. However, the complexity of these concepts can often be a stumbling block for many. Dean Abbott, the founder of Abbott Analytics, is on a mission to demystify machine learning and create a common language between business stakeholders and data scientists.
Beginning his journey in data science back in 1986, Dean Abbott has been at the forefront of the industry, long before machine learning became a buzzword. His first-hand experiences and insights, which he shared in his book chapter in "Journeys to Data Mining: Experiences from 15 Renowned Researchers" (Springer-Verlag, 2012), continue to shape his unique approach to this intricate field.
What sets Abbott Analytics apart is their focus on practical expertise with machine learning solutions and software, coupled with a deep understanding of the business landscape. Their specialty lies in bridging the communication gap between data scientists and business stakeholders, helping both sides come together to build models that solve real business problems.
Dean Abbott's passion for applying advanced analytics to solve business challenges is the driving force behind his work. Inspired by the potential of these applications to enhance efficiency and deliver higher ROI, he has returned to active consulting after co-founding the startup, SmarterHQ.
Dean's immediate goal is to increase his visibility in the broader analytics community. His long-term vision, however, is to extend his services to Fortune 500 companies, helping them harness the power of data science for business growth.
To those keen on exploring the realm of data science, Dean offers invaluable advice. He emphasizes the importance of assembling a diverse team, using business success metrics, and maintaining regular and rapid feedback and communication between data science teams and business stakeholders.
Dean's contributions to the field have not gone unnoticed. He was recently named the Bodily Bicentennial Professor in Analytics at the University of Virginia Darden School of Business, a testament to his stature as a leading applied machine learning expert.
Beyond his work with Abbott Analytics, Dean is an accomplished author and a seasoned speaker at international conferences. His book, "Applied Predictive Analytics" (Wiley, 2014, 2nd Edition forthcoming), and his co-authored work, "The IBM SPSS Modeler Cookbook" (Packt Publishing, 2013), have been instrumental in guiding professionals in the field.
Learn more about Dean Abbott's groundbreaking work in machine learning at his website. Stay updated with his insights by connecting with him on Twitter and on LinkedIn.