Dean Foods is one of America's leading food and beverage companies, headquartered in Dallas, Texas.
It is one of the largest processors and distributors of milk in the US, operating over 50 dairy brands and private labels.
Dean Foods was founded by Dean R. Honas in the 1920's. His company started off with an evaporated milk processing facility in northwestern Illinois. 
It now operates over 70 manufacturing facilities throughout the U.S., with product distribution across all 50 states and a team of over 19,000 employees. Its products include milk, ice cream, cultured dairy products, creamers, juices and teas.
Dean Foods has a large portfolio of brands, such as TruMoo®, a leading national flavored milk brand, in addition to a number of regional dairy brands, including Alta Dena®, Berkeley Farms®, Country Fresh®, Dean's®, Garelick Farms®, LAND O LAKES® milk and cultured products (licensed brand), Lehigh Valley Dairy Farms®, Mayfield®, McArthur®, Meadow Gold®, Oak Farms®, PET® (licensed brand), T.G. Lee®, Tuscan® and others.
The company's vision is "to be the most admired and trusted provider of wholesome, great-tasting dairy products at every occasion". 
Dean Foods – Company Overview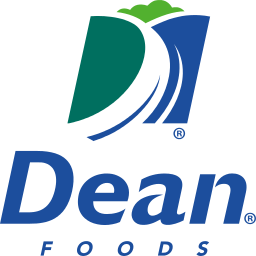 Chairman and CEO: Gregg A. Tanner
Industry: Food processing
Type: Public company
Listed on the New York Stock Exchange (NYSE)
NYSE stock symbol: DF
Founded: 1925
Founder: Dean R. Honas
Net sales: $9.0 billion USD (2013)
Net income: $819.3 billion USD  (2013)
Earnings per share: $8.67 USD (2013)
Company head office: 2711 North Haskell Avenue Suite 3400, Dallas, Texas, USA
Employees: 19,000 (2013)
Website: http://www.deanfoods.com/
Investor relations number: (214) 303-3400
---
Operating data (in $ thousands)

2013

2012

Net sales
$9,016,321
$9,274,662
Cost of sales
$7,161,734
$7,179,403
Gross profit
$1,854,587
$2,095,259
Total operating costs and expenses
$1,723,791
$1,834,574
Net income
$819,357
$161,041
Net income attributable to Dean Foods Company
$813,178
$158,622
Balance sheet data (in $ millions)
Total assets
$2,802,045
$5,697,583
Long term debt
$897,262
$2,322,243
Dean Foods stockholders' equity
$714,315
$357,187
Common share data (in $)
Basic earnings per share
$8.67
$1.72
Diluted earnings per share
$8.58
$1.70
Source: "Dean Foods Annual Report 2013"
---