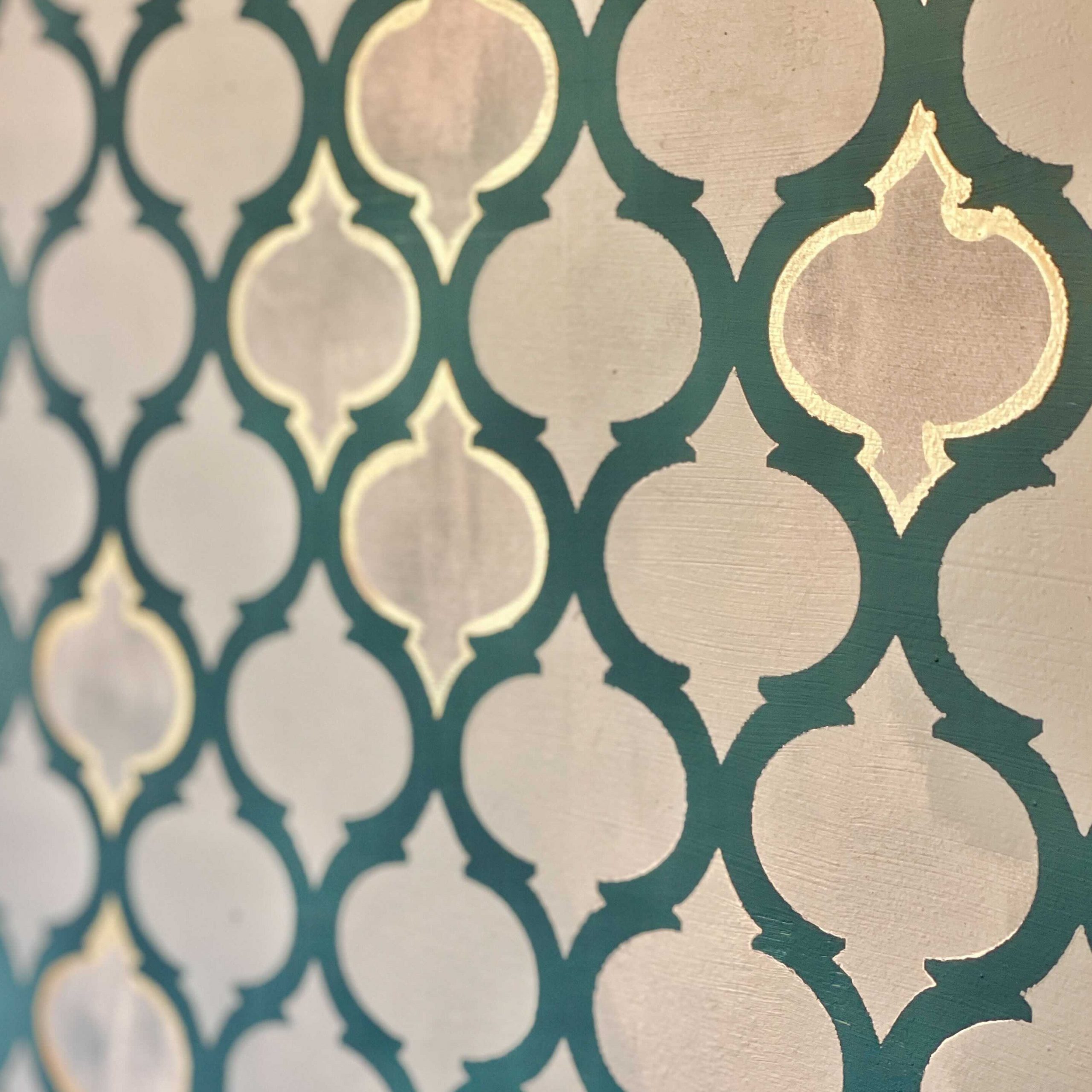 Generic wall paints are a matter of the past. Today, most homeowners are searching for patterned statement walls. It can enhance your room style and can have a great impact on your entire room décor. One of the best ways to get this done is by opting in for wall stencils. 
The advantages of wall stencils
The wall stencils are easy to use and don't lead to any hassle. Are you in two minds? If yes, here are a few advantages that you need to consider. 
Covering an entire wall space with printed or patterned wallpaper can get expensive. On the other hand, a wall stencil is a cost-efficient choice that will provide the same wallpaper look. If you are searching for something geometric or anything classic, you can come across the best wall stencils within $50 and even less than that. If you get a professional to do the work for you, it might cost you around $150, and if you choose to do it yourself, it can cost you about $45. The choice is yours!
It requires less commitment
Wallpaper might be a more permanent solution. Hence, it will help if you work hard when you need to remove it. It's not possible to peel it off. Instead, it will take hours to get the job done. However, with wall stencils, you have the freedom to change the style easily. It has a lesser commitment. If you stencil a particular wall pattern and want to switch things up later, simply paint it. 
There is no danger of moisture
If you wish to have a creative pattern in a particular room that is prone to moisture, wall stencils are the best way. And because it's paint, it will not get peeled off. 
Some essential tricks and tips
Do you think that the stencil is the correct wall decorating tool for you? If so, here are some ways in which you can use it for a better impact. 
Use a pencil to draw it first
It's always best to use a pencil to draw out the design. That way, you always have the chance to erase out any mistakes that might occur. It will help you to create the perfect shape.
You can try it on a paper
If you think that a specific color combination will work for you and then get it wrong, it will be tough to undo it. Hence, it would help if you made sure that such a blunder doesn't occur. So, make sure that you test out the color combination of paper and check it with the room décor. If you like it, then go ahead with the stencil. 
Make use of the painter's tape for holding the stencil straight
A huge part of your wall pattern and design depends on how you hold the wall stencil. One of the best ways to ensure that the design is straight and in good alignment is to use the painter's tape. 
These are some of the reasons for opting in for wall stencils to decorate your wall. If you have decided to use it, make sure to follow the tips to use it correctly for the best results.  
---
You may be interested in: Painting Basics: 2021 Guide