Most offices need to be renovated, so that team members get motivated. From experience, happiness among team members tends to spur productivity, and by making the office a happy place, you will have taken care of your employee's needs and encouraged them to achieve more.
To strike the right balance in the working area, you need to consider these decorating tips.
1. Seats and Movement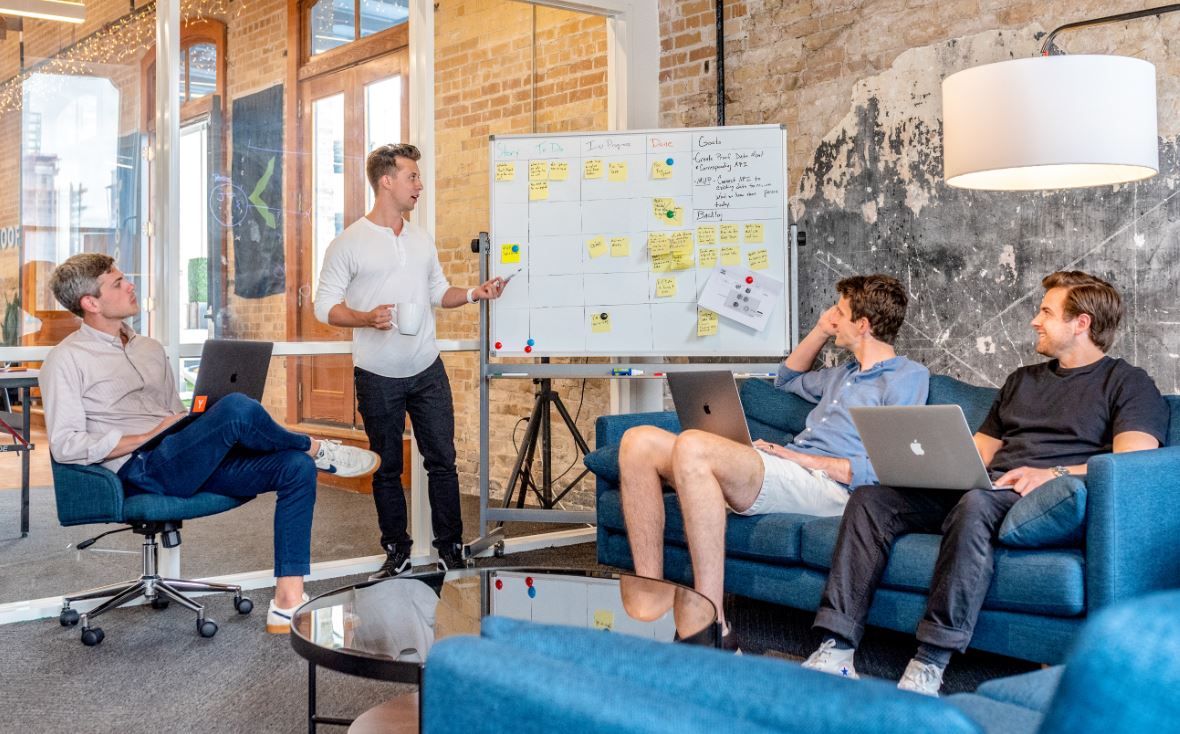 You need to create an impressive workplace that fits the company's culture. Your employees probably need to sit in confined spaces and focus on their jobs; therefore, you opt for private offices or open seats. However, running into colleagues within the office, walking around, and taking some fresh air are essential aspects of a healthy work environment.
You need to create sitting areas where employees can mingle freely, like a lounging area with a couch and colorful cushions. Cushions are great for adding pops of color to a room and it also makes sitting on couches more comfortable. If you need a few tips on how to use cushions when decorating, a quick online search will do the trick.
As there are articles already written about this and browsing through this article can help you figure out how to maximize the use of cushions when designing your space; making it conducive for employees to exchange ideas or to just relax in. Socializing in the workplace is an integral part of productivity, and you don't want moody workers around the office!
2. Consider the Angles
Most desks in a formal office scenario tend to get crammed up on the wall, and the difference between the office setup and the one at home is that when the workers are at their homes, they can sit at any angle, and no cubicle restrains them. Consider moving those desks around until you get the most comfortable position. In most cases, placing the desks diagonally consumes too much space; hence your workers might be confined to the wall. Try different angles!
3. Try Out Some Lamps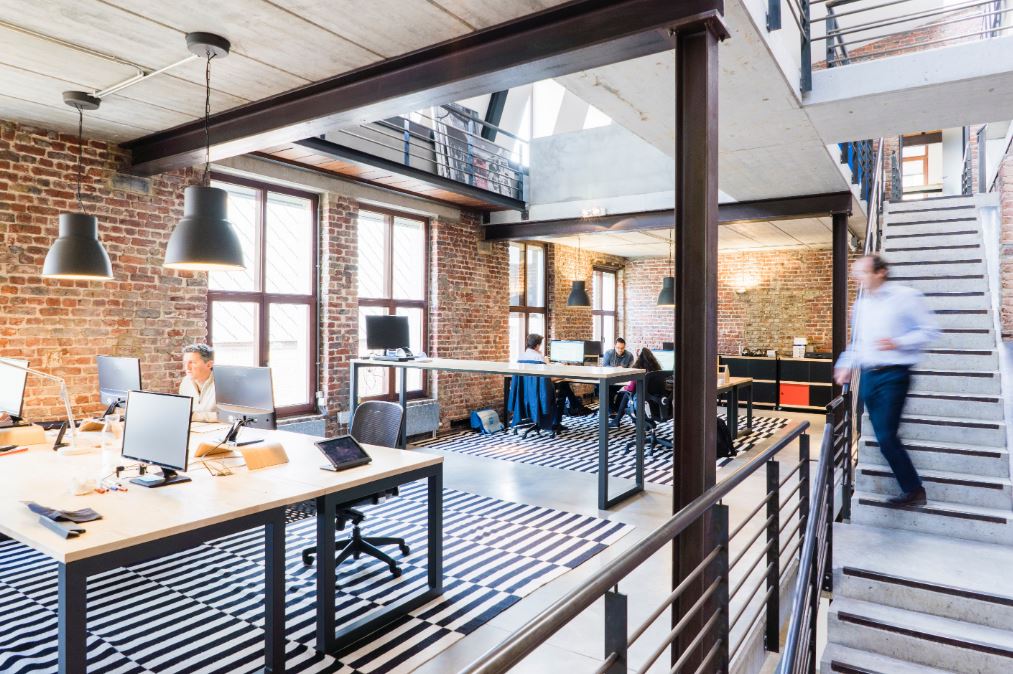 Well-lit office spaces would be critical in maintaining employee productivity and a healthy mood. Poor lighting tends to strain the workers' eyes, especially in cases where they stare at bright light when they are in a dark office.
4. Get Some Pets
Having pets might sound strange, but research studies have shown that having a pet at the office could reduce stress, spark communication, and increase productivity among employees. Incorporate a dog in the office and watch how productivity, collaboration, and happiness soars.
5. Organize The Paperwork
Your office space might be stuffed up with heaps of paper, making the environment unsuitable for working. Create a temporary space where you can stack disorganized paperwork until you find the right time to organize them. Try setting aside a drawer specifically for loose papers and ensure that you've set aside a day to organize the clutter.
6. Offer Refreshments
You need to make your workers feel at home and what better way than by offering them refreshments. Besides, your employees will have less temptation to wander around; hence they will spend most of their time glued to the office environment. Try installing a coffee maker, a mini-fridge, or a beverage cart and always provide that soda or sparkling water at your employee's convenience.
Try replacing those old desk lamps with floor lamps to save on space. Better yet, try wall mounting the lamps, and this could free up to 15 inches of space and allow light into the office, lighting up the entire working space evenly.
7. Place Artwork At The Ideal Height
Most employers hang pieces of art at the level of an employee's eyes. However, your level when sited is different from when you stand; therefore, hang that 8 inches above your desk, then surround it with candles, containers, or a lamp. Also, you can do away with hanging the piece of art on the wall and place it on your front desk. In case your office faces the window, you will always have a great view despite the weather patterns.
8. Install A Gaming Area
For your employees to remain refreshed and motivated, you need to give them breaks to unwind. They probably take their breaks away from the desk, therefore, create a fun and relaxing spot where they can clear their minds.
Try incorporating bean bags, a sofa, or picnic bench in the office. A game of pool might be enough to put a smile on everyone's faces, and you will notice that your employees will talk about projects while playing the game. Games would give them a new perspective of handling problems when they return to their desks.
Generally, when decorating your office, you contribute to employee experience and productivity. These tips would be ideal for boosting team performance, and you will always be assured of high returns in your company. Try implementing some of these tips to improve the work rate of your workers.
_____________________________________________________________
Interesting related article: "What is Productivity?"