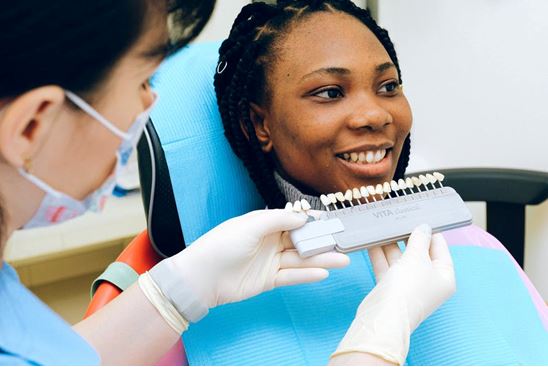 Dental implants are a worthy investment with a 97% success rate over ten years. Yet, despite the many benefits of choosing dental implants over temporary alternatives, they are quite costly.
Take the guesswork out of getting the cost of dental implants covered so you can get back to enjoying a perfect smile.
If you're wondering how to get dental implants covered by insurance, we've got your back. Continue reading to learn more.
Why Dental Implants?
There are many benefits to choosing dental implants over other options to replace a missing tooth. Although they may be more expensive than other options, they are the best long term solution.
You can learn more about the many reasons why doctors recommend choosing dental implants on this page.
Alternatives to dental implants such as bridges or dentures do not provide the long-term solution and easy maintenance that implants do. Dental implants look and feel like your own teeth. Plus they prevent your healthy teeth from shifting.
When it comes to getting dental implants, the treatment requires multiple steps. The first step is to place the implant in the bone. Next, an abutment is placed, and lastly, a crown is made to fit the abutment.
Your insurance plan may cover all or part of these steps.
How to Get Dental Implants Covered by Insurance
When it comes to getting your dental implants covered by your insurance company, there's not always an easy answer. This is because it can depend on your insurance provider, your individual plan's coverage, as well as your plan's annual limits.
The first step is to speak to your oral and maxillofacial surgeon (OMS) about insurance coverage. You'll need to discuss what the surgery will entail, including if there will be a tooth extraction, anesthesia, and any bone grafting.
The more details you can gather, the more informed you will be when you contact your insurance company.
Speak to Your Insurance Company
Searching through the fine details of what your medical and dental insurance companies cover can be confusing. Plus, there may be some loopholes depending on the annual limit or where you get the surgery done.
Some dental plans will cover the crown attached to the abutment of a dental implant. Some medical insurance plans are willing to cover other aspects of dental implants, including medical complications such as tooth loss.
If you are getting a dental implant due to an injury or accident, then medical insurances may agree to cover them. Unfortunately, this can only be determined by your specific plan. Just because someone with a similar situation was covered, does not mean yours will be too.
There are also dental implant insurance companies that will cover implants specifically. Yet, they will not cover implants or major services for teeth that are missing before having their policy. So it's a good idea to plan ahead.
Alternative Financing Options
Since you may not be able to get the entire cost of your dental implants covered, it's a good idea to consult with your OMS about financing options specifically for oral healthcare.
The benefits of getting dental implants are invaluable to the lifetime health of your other teeth and mouth. So you shouldn't give up on getting dental implants due to the cost alone.
Keep Your Smile Healthy & Happy
It's important to take a look at your plan before having teeth removed if possible. Knowing how to get dental implants covered by insurance can depend on your particular plan. Be sure to consult with your doctor and insurance company directly.
If you found this article helpful, be sure to check out our other informative news!
---
Interesting related article: "How to keep teeth and gums healthy at all times."