If you are a dental practitioner, you might know how difficult it is to sell a dental practice. This is mainly because people don't give that much importance and respect to a dentist as they give to a medical doctor. And they ignore their dental hygiene. But that's not good. Taking care of your teeth is as important as taking care of any other body part or organ. Teeth are a vital part of the digestion process.
Therefore, it is important to spread awareness about dental hygiene. Furthermore, as a dentist, and to grow your business, you need to market your dental practice and spread awareness about dental hygiene. Now, you can fulfill both purposes with one solution – dental marketing. 
Dental Marketing is the most effective way to boost a dental services business swiftly. Like digital marketing services, dental marketing services also target the most potential customers to provide fruitful results. 
Now, let's discuss what dental marketing strategies you can use to improve your dental business. 
Facebook demographic targeting
Certainly, the majority of you know about Facebook. And, demographic targeting is a kind of behavioral advertising in which online ads are provided to target customers based on their demographic information. Facebook is a great platform for demographic targeting, and you can also target potential customers based on other data, such as relationship status, income, health, etc. For example, according to popular stats, women are much more conscious about their dental health than men. Thus, you can specifically target the female audience to promote your dental practice. And to get more effective, swift results, you should specifically target women in your locality. 
Use Google Maps ads
There are a lot of users who check Google Maps whenever they look for a local service. Thus, if you are using Google Maps ads for marketing, your name will appear in the search results whenever someone looks for a dentist on the maps. The results are further influenced by other factors, such as how close you are to the patient, what rating you have, etc. And if someone is using the Google Maps app while searching for dentists, the app will directly lead the customer to your location. 
Use Emergency Keywords
Sometimes, the patient is suffering from severe pain and looks for urgent assistance. In such instances, patients often search with the word emergency. Therefore, you should include such keywords in your digital promotion or website. This way, you will appear in the top results when someone searches for emergency dental service or emergency wisdom tooth extraction. But do not forget to provide a call-to-action option to your customers. 
Google AdWords or Call to Action
The success rate of your dental marketing campaign is calculated by how many appointment booking calls you are getting. But to get these calls, you have to provide a call to action option to your customers through your ads. You can provide the click-to-call option to your customers through Google ads or Facebook ads on their smartphones and computers. 
And you can also add this option to your existing Facebook and Google ads. Otherwise, create an exclusive call-only campaign for your dental marketing. 
How to use Mobile call-only Ads?
Google says that most searches regarding healthcare services are done from mobile or Smartphone devices, not from computer devices. Therefore, it is essential to use mobile call-only ads services to get more effective results. In addition to that, Google also says that one out of every twenty searches on Google's search engine is regarding healthcare services. So, use Google ads for your mobile call-only marketing. 
Use remarketing ads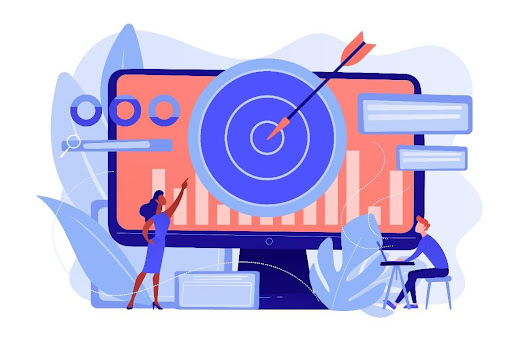 Remarketing ads is a strategy to get back the customers or patients who have already visited you or have used your services. So basically, you can maintain the loyalty of your current customers through Remarketing ads. But to do so, you need to have the email address of your existing customers. You could use these email addresses for customer matches on Google and Facebook ads if you have these email addresses. To get business from your existing customers, you need to put their email addresses on Google and Facebook ad pages along with an enticing advertisement. The ads should be enticing enough that it would make your customers at least come for dental cleanliness and maintenance. 
Facebook Messenger ads 
Recently, Facebook has added a lot of advertising options for their users to promote their businesses. So, you can now use the Facebook Messenger app to send call-to-action ads to your potential customers. However, these ads will be sent to customers in the form of messages only. 
Facebook's local awareness ads
Unless you are already a global or national brand and have branches all over the country, your local customers are the most vital part of your business. Therefore, to boost your dental services business locally, target local customers first. Facebook's local awareness ads are one of the best options to boost the business locally. In addition, there is an option of a new map card which you can use to provide your essential business details, such as the kind of dental services you provide, your working hours, discount offers, or navigation details. 
How to use Instagram for Dental Marketing?
Just like Facebook, Instagram is another great platform for dental marketing. A significant amount of the world population is now using Instagram for their daily online social activities. So, as Instagram has a lot of active users, you can promote your business here. And if you have a business profile on Instagram, you can even sell your products as well. 
As a dentist, you can create a business profile regarding your dental services. There are many ways to promote your business on Instagram, like sharing your customers' before and after service pics. But you must be consistent and keep posting content on your profile page to be in the limelight. You can also provide your contact details and links to your website in the bio section of your profile page. Instagram can be a wonder for your business and dental marketing campaign if you use it wisely. 
Don't forget direct mails 
Never underestimate the power of traditional strategies. So, no matter how old-fashioned direct mail sound, it is still one of the effective dental marketing strategies. You can personalize direct mail, so your customers feel like you genuinely care about their dental health. But just like Instagram, you must be consistent in sending direct mail to your customers with new content. 
Don't miss local events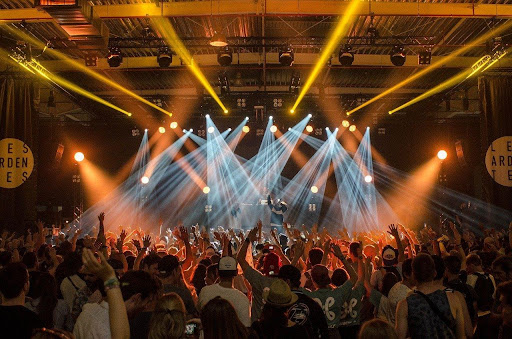 Well, we have listed a lot of online dental marketing strategies to promote your business. But, even today, not everyone is present on these famous social media platforms. There are still many old-school individuals who keep themselves away from these platforms. Hence, to target these individuals, you must promote your dental services through local events. Thus, you will get the most of the local business. 
Wrapping up
Dental marketing can sound futile if you already have a successful dental business. But the purpose of this service is not only to provide good marketing ideas for dentists but also to help you promote dental hygiene. 
---
Author Bio: 

Scorpion.co is one of the leading digital marketing agencies based in the USA. We offer various digital marketing services that can help you grow your small business. Our vision is to drive businesses closer to their goals. Visit our website to learn more about us.