In a perfect world, your process of creating an e-commerce store and generating decent income would run like clockwork. Just launch an e-commerce store, your customers visit, like your products, and buy without hesitation. But this isn't always the case.
Most of the factors that determine an e-commerce site's conversion rate are tied to the structural integrity of your site. Needless to say, web design is more than just high-quality photographs and amazing slides. The site's visual elements must work in unison to deliver an exceptional user experience that can boost conversion rate, drive sales, and retain clients.
Start with a solid website foundation
Just like your home, there is no point painting walls if it was built on quicksand. Website design and optimization work in the same way. You cannot get conversions from users who stay for a second and then leave. So, consult with a reputable digital marketing consultant to set up an excellently performing e-commerce website.
Your e-commerce store needs the following elements in place to get things off to a great start.
Excellent design
You must present a professional face to the internet to show your current and prospective customers that you're serious and your business. This means having your e-commerce website professionally designed and looking attractive. If you need a custom platform developed from scratch or unique features, it is best work with the right software development company to ensure your platform has all your desired features.
If you run a brick and motor business, you can't let a novice design and paint your storefront. You would want to ensure it's done right. Well, your e-commerce site needs a professional design and outstanding coat of paint too.
Keep it running like a well-oiled machine  
Your e-commerce platform should be maintained and tuned to perform optimally without hiccups. Though this might seem less important, most of the things you do to keep a site running impact user experience. So;
Keep your software updated. In the case of WordPress platforms, this means updating themes, WordPress itself, and plugins.
Add website security features to keep hackers away.
Ensure your site is running fast with a CDN to avoid losing visitors long before they even land on your site.
Make it easier for users to find important items 
This is where the platform's navigation and links in sections such as the footer and sidebar come into play. Make sure the essential pages on your store are easy to find.
Things like your service or product pages, contact page, and other webpages of primary importance in generating leads need to be easy to find. Don't assume internet users have all the time to go hunting. Online shopping isn't hide-and-seek. It's business.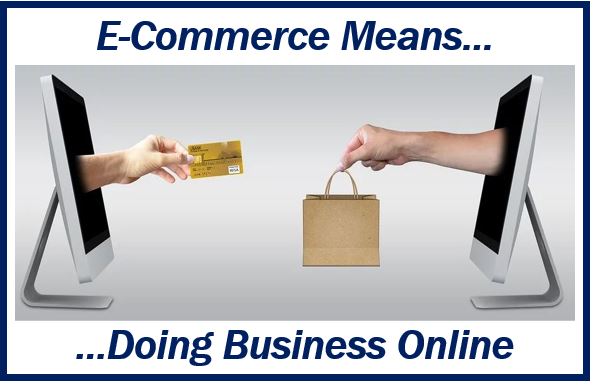 Make sure that all the most important elements – the list of features, pricing, contact, and more – a just a single click away? If your e-commerce website doesn't load fast, look attractive, and isn't easy to navigate, you will start losing customers long before they get to know your brand.
Wrap up
Creating a user path that strikes a perfect balance between enjoyable shopping experience and an effective strategy to higher conversions isn't an easy task. However, setting the right foundation for your e-commerce platform can help boost the overall performance of your business.
______________________________________________________________
Interesting related article: "What is E-Commerce?"