You've chosen your brand name and you're ready to tell the world about your new business. What better way to do this than with a powerful new logo? But how do you go about designing it? And what are the most important considerations when doing so? These top tips will help you make sure your business logo fits the bill.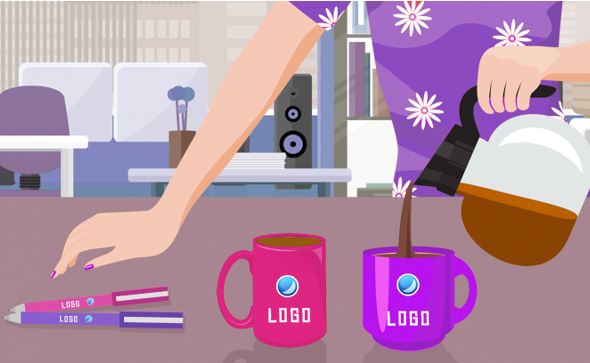 What makes a good logo?
Your business logo is fundamental in conveying your brand identity with prospective clients and customers. An effective logo communicates a story to the world, but you need to know what that story is, before you go about designing your logo. Once you have a secure idea of your brand, its identity and how you want to be seen by others, then you can think about how your logo can help.
A good logo reflects exactly what you want your company's brand to mean to other people. Think carefully about the colours and images you go for, as these will set the tone for everything that follows. If you want to appear serious, professional and traditional but opt for a lime green and fluorescent pink logo, you risk appearing confused about your brand identity – and this in turn will confuse your potential customers!
How to come up with the perfect logo for your company
One of the main purposes served a logo is making an impression. You want your logo to be instantly recognisable to your clients – as well as offering a clue into what you're about. Some logos use only text, whereas others incorporate an image as well. If you do include a visual, make sure it is something aligned with your business.
Just because you think kittens are cute does not mean you should have one on your IT consultancy logo. An image doesn't necessarily mean including a picture of what your company does, though; you don't want to be a cliché, do you? But you could think about incorporating a symbol reflecting your business ethos or its USP. For example, if your company prides itself on swift service, think about what symbolises this.
Equally, don't overcomplicate it. An elaborate, intricate work of art might look great on the screen, but once it's printed, it might not seem quite so memorable. Most people only glance at logos – they don't spend time studying it. So, it needs to be memorable at first glance. Make yours simple and tailored to your brand.
Where should you show off your logo?
Finally settled on the perfect logo design? Now is the time to think about how you can make it seen by as many people as possible. Of course, you're going to have it on your website and branded stationary, but you might want to think about maximising its impact further.
Consider displaying it on promotional items such as branded merchandise or personalised business gifts. You can have your logo printed on various items at https://www.pens.com/uk/ which can then be gifted to clients or prospective businesses. Chances are, practical gifts such as water bottles or pens will be used often, giving your logo the exposure it deserves.
How to make your own logo
You don't have to spend a fortune on a graphic designer just because you want a distinctive logo for your business. There are dozens of websites you can use to create the perfect logo. Websites like the BrandCrowd logo maker and FreeLogoDesign let users access huge design libraries and an editing tool to customize different colour schemes, fonts and use a range of images and styles. Most online companies will offer different packages, depending on the formats and options you want to select. This site reviews several logo maker websites and provides some helpful suggestions.
The take-home
Designing your business's logo is a really important stage in establishing your company and letting people know what you're all about. It's crucial you set the right tone as your logo is often your first channel of communicating your brand to the world. By following our tips, you'll be on the right path to getting it right!
---
Interesting related article: "What is Brand Management?"