With the cost of living on the rise, these are difficult financial times for much of the UK. A lot of people are feeling the pinch, which means careful planning is now more important than ever.
Faced with these types of challenges, it can be difficult to know which way to turn. In such circumstances, being able to put any money aside into savings is always going to be tricky – but it's important to try and create that safety net for yourself if you can.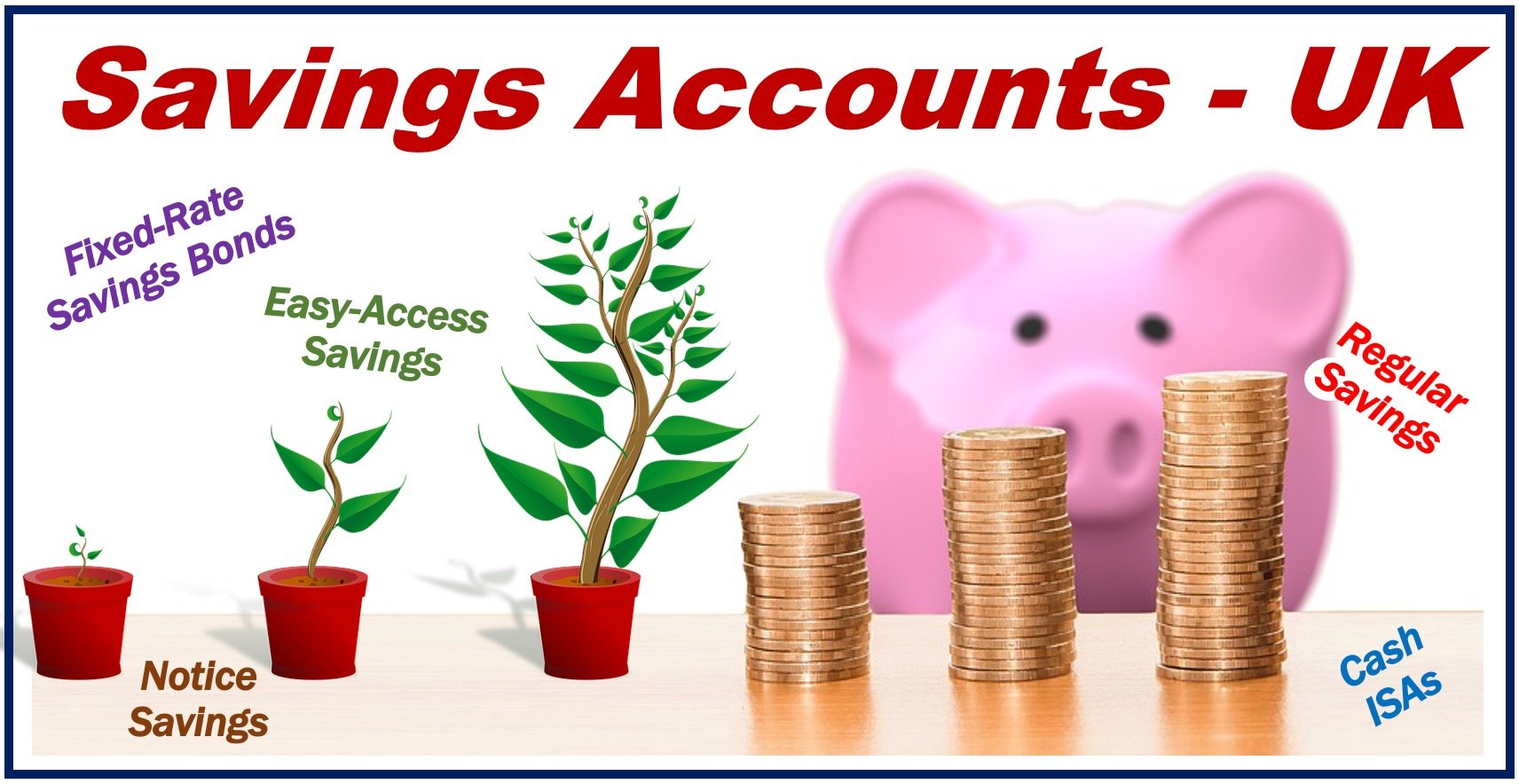 But which savings account to choose? There are plenty of options available, all offering something slightly different, so you must take the time to do your research before making a decision. To help you in that regard, we've put together this handy guide to explain some of the different types of accounts.
Cash ISAs
A cash ISA allows you to deposit up to £20,000 into an account in any single tax year. You then earn interest on those savings, and you are not charged income tax on this. You are unable to open more than one cash ISA in a year, so this may not be the most suitable option if your savings exceed £20,000. You can take the money out of your account as and when you please, while you can also transfer the funds to another cash ISA.
Notice savings accounts
A notice savings account requires you to give your bank advance warning whenever you wish to withdraw money. The shortest notice period is typically 30 days, although some providers require you to wait 120 days before you take any money out. These types of accounts often offer higher interest rates, although you may be charged a penalty for any withdrawals you make.
Easy-access savings accounts
These tend to offer better interest rates than current accounts and they still offer you the chance to take money out as and when you need it. They're seen as a low-risk option and you can usually open a savings account with a deposit of just £1.
Regular savings accounts
This is where you agree to deposit a certain amount each month, in return for a higher interest rate. Regular savings accounts are a suitable choice for those who want to get into good financial habits. Some accounts will allow you to withdraw your money before the term finishes but doing so might mean you receive a lower interest rate.
Fixed-rate savings bonds
This type of account will offer a higher interest rate than an easy-access saver. You deposit your funds for a set period of time and the interest is fixed for the duration of that term, which can be anything from six months to five years. You could face significant charges for taking any money out, so if you think you might need access to the funds before the term is up, a fixed-rate savings bond may not be the best option for you.
---
Interesting related article: