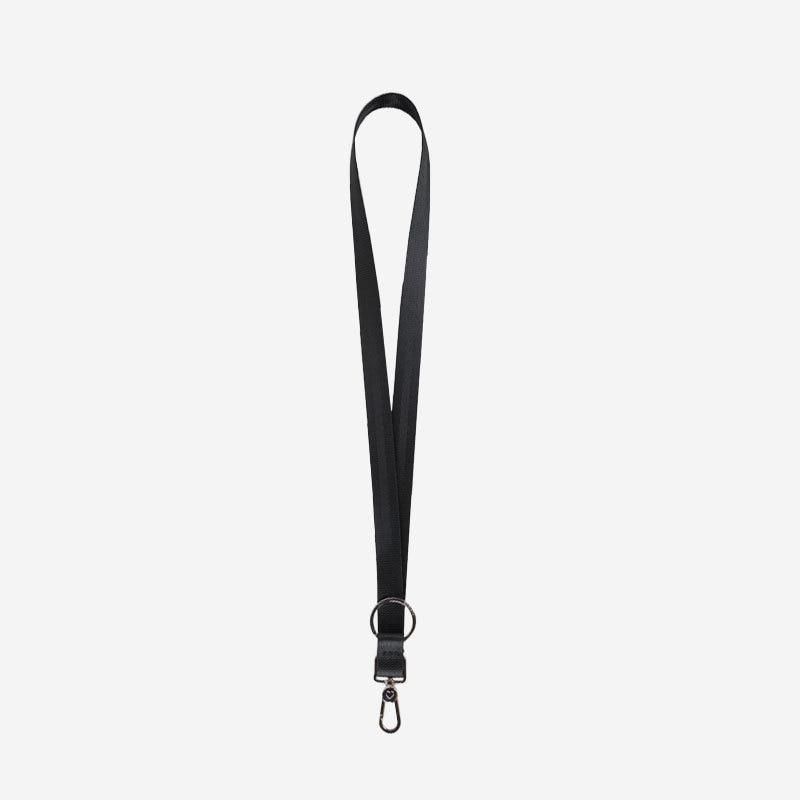 A lanyard is a cotton or polyester necklace or band with a clip attached to it designed for holding keys, ID badges, and other small knick-knacks that are essential but tend to clutter your handbag or pocket. Clipping your ID cards, car keys, and even face masks to a lanyard makes it easier for you to carry them around.
In some jobs, it is mandatory to carry an ID card or keys all the time, in person. Especially when it comes to customer service jobs or client servicing jobs, carrying a badge placed in a lanyard around the neck becomes essential for easy identification. Doctors, nurses, teachers, security personnel, and students always need to carry an ID card; thus, it is easier for them to put it on a lanyard.
You can carry the lanyard around your wrist or neck and even loop it around your belt. Lanyards are simple things that solve a complex problem. It may seem like it is just a clip, but there are many different types of lanyards, such as breakaway lanyards, designer lanyards, and much more.
1. Woven Lanyards
Woven Lanyards are high-quality lanyards that last for a longer time. These lanyards are highly customizable, and the text or image is woven in the band instead of printed with ink.
2. Tabular Lanyards
These lanyards look more like a shoelace since they are very thin when compared to normal lanyards. They are lighter, which makes them more convenient and easier to carry around.
3. Pocket Lanyards
Not everyone likes to carry lanyards around their neck; in that case, pocket lanyards prove to be an excellent alternative. Unlike other lanyards, you can hook pocket lanyards on your belt loop. The band of this lanyard is smaller, and it is less noticeable.
4. Double Ended Lanyards
It makes it easier for you to clip multiple things together, making it more convenient for you.
5. Beaded Lanyards
It is a fashion accessory that is practical, comfortable, and also looks good. Such beaded lanyards are primarily used to hook spectacles and carry them around the neck when not used. In recent days, they are used as an accessory to hook face masks. They are comfortable to wear and act as a great fashion accessory to boost your overall look.
6. Breakaway Lanyards
It is the most commonly used type of lanyard. Breakaway lanyards are widely used by people in the medical profession and teaching profession to hook their ID cards. A breakaway lanyard has a latch on the top that enables you to unlatch or latch the lanyard around your neck as per your comfort.
7. Designer Lanyards
Designer lanyards have become a fashion statement with the many fashion brands stepping into the game. These lanyards come in all shapes and sizes while providing the basic practicality of a lanyard.
A lot of people use lanyards in many different ways. So, here are some of the use-cases of lanyards.
Students and teachers need to carry their ID badges and pens. They need their ID, pens, or keys in easy reach. Having their essentials bundled in a lanyard makes it easier for them to carry.
There is no room for wasting any time when you work in a hospital as a nurse or doctor or even at the help desk. So, the hospital staff needs to access rooms requiring clearance given in an RFID card. The staff can hook their RFID cards on a retractable lanyard, eliminating the need to fumble in pockets to find the clearance key.
Carrying badges or security keys to enter the offices is essential to keep the office safe. So, the office personnel can use lanyards to hook their badges or security keys to access them whenever they need them quickly.
A lot of people attend business conferences or conventions where most people do not know each other. So, people often attach their name tags with lanyards to be easily identified by others.
Referees and coaches often need to carry multiple keys to the lockers along with a whistle. The whistle is an essential tool for a referee to command their players in the field. So, clipping the whistle to a lanyard makes it easier for them to access it anytime they want.
One can use lanyards to carry all kinds of things such as keys, IDs, pens, face masks, wallets, hand sanitizers, and a lot more. The lanyards are specifically designed to give you more convenient access to the things you need in a hurry. Earlier, the lanyards were not as glamorous, but now with fashion lanyards, this accessory is looking vogue and practical.
---
You may be interested in: Why Use Custom Badges for Your Business?