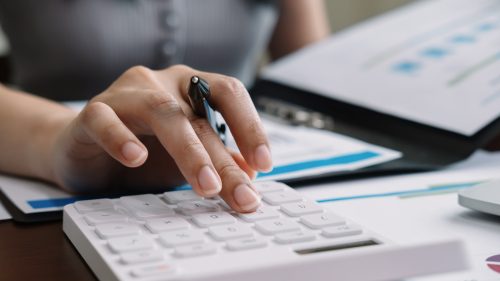 Business bank account statements offer valuable information essential for finance management. You receive electronic or paper bank account statements regularly. Many business owners never open the statements. It is tossed in the drawer or ends up in the dustbin.
Business bank account statements differ from one bank to another. To get the idea of how these bank statements look like, you can visit bankstatements.net. It is a platform that displays a huge collection of samples and editable templates of bank account statements from different banks and countries.
What does a business bank account statement include?
Common details mentioned in the bank statement includes –
Bank's contact information
Account name and number
Business details
Statement dates
Transaction summary
Account summary
Bank messages
Bank account statements are invaluable business tools. These paper or digital statements can help to keep your finances accurate and organized.
How is a business bank statement application helpful?
File tax returns
Documents are essential for filing employer or business tax returns including bank account statements. Statements act as supporting documents for tax forms. It refers to your taxes being correctly reported. Even during audits, bank statements act as proof of the accuracy of tax returns.
Loan application
When you submit a business loan application, the lender will need some evidence of company income. Bank statements are the best proof. The lender reviews it to decide whether to approve the loan application or not. Paycheck Protection Program or PPP loan forgiveness needs a bank account statement attached to the application.
Bank statement reconciliation
Bank statement reconciliation process helps to identify and correct mistakes before it damages your finances. It is a process where a bank statement is compared with your accounting books. Every item in your bank statement has to match with the check register for the same period.
Deposit in transit and outstanding checks may impact the bank statement balance, so remember to adjust it.
The check register may need adjustment associated with bank service fees, NFS checks, and interest earned. The last step is to compare the adjusted check register and bank statement balances.
Tracking uncashed checks
You make check payments to vendors. However, the vendor delayed in cashing out the check. You forgot about it and overspent. Bank statements allow monitoring uncashed checks. The statement will reveal whether the vendor cashed your check or is there a need to add funds covering the check amount. Just compare your check register with your bank statement.
Business budgeting
Bank statement study even reveals some not-helpful spending habits. You may find out that a lot of cash is spent on specific places or a steady income source is overlooked. Take advantage of bank statement data to create a business budget. It helps to estimate future financial plans based on past transactions.
Discover unauthorized transactions 
Hackers exploiting bank accounts is an ongoing problem. Hackers hack into your computer system, steal your account details and make purchases without your knowledge. Bank statement review helps to uncover such unauthorized purchases and report this to your bank.
---
Interesting Related Article: "Why Every Successful Business Venture Needs a Business Bank Account"