Any organisation's ability to adopt digitization is paramount, affecting everything from enhanced efficiency to profitability to customer satisfaction and retention. In an ever increasing competing world of business, organisations must learn how to leverage digital tools and assets to ensure that their workforces remain competitive – time to dump those legacy technologies and go for complete digital adoption. And that's when firms need certain software platforms that will help them to seamlessly embrace digital transformation.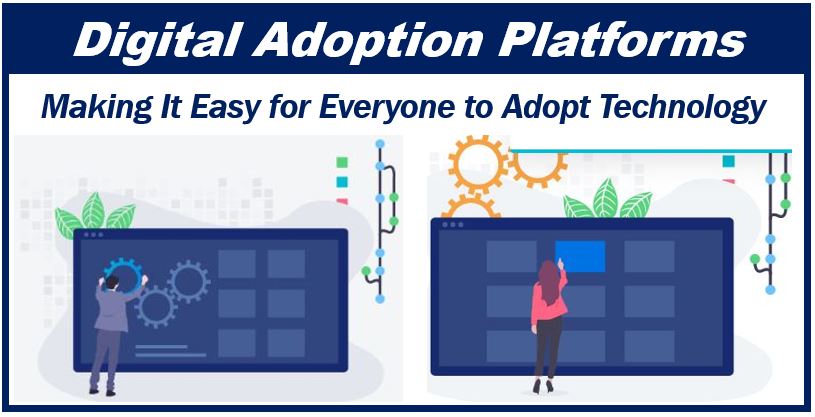 When it comes to DA-Platforms, Whatfix Digital Adoption Platform is the top tool in the market. It is basically software that aids organisations to on-board and train all its stakeholders in welcoming the digital change through effective use of technology. The stakeholders could be their existing customers, prospects, employees, partners etc. And the software platforms should be designed such that the learning becomes simple and seamless with high level of UX.
Since, a significant amount of investment is made by companies, the Digital Adoption platforms in form of website or app, should evoke high level of interest among the users and only then a better ROI could be achieved. Anything complex or ambiguous will lead to rejection and in turn technology would become more of a burden rather than enabler to them.
Depending on a company's functionality and need, these software platforms can be customised. Attractive user guides, interactive walkthroughs and tutorials for websites or enterprise applications should appeal company employees or customers. Recent application of AI and Machine Learning have made things easier to map real time data in designing digital adoption platforms.
Basic features of Digital Adoption Platforms
With the objective of keeping the users' interest level up and running, Digital Adoption Platforms should always be engaging, interactive and responsive. In fact following are some enlisted basic features that should be evaluated before procuring the software.
Walkthroughs
Users tend to get more attracted towards interactive walkthrough. Instead of single clicks, these walkthroughs grabs maximum of user attention. App guide helps users in better understanding of processes. It also eases the navigation process.
Feedback
There should always be options to collect feedback. A quick in-app survey or a web based survey form can gather valuable inputs from users regarding various pain points in the software which can later be fixed and configuration URL can be later send out.
Support
Prompt and quality support is vital in considering a specific software platform over others. Excellent support enables seamless on-boarding leading to high satisfaction. Most importantly, the support team should be reachable easily with minimum wait time. Consumers today expect their providers to have excellent customer support, which is available round-the-clock.
User Friendly
Unless a software platform is user friendly it becomes redundant. Applications should be easier to use else interest level of users will soon diminish. The interface should be simple yet attractive. Quality of on-screen guidance and tutorials also matter a lot in accepting one software over another. Best of software will always score higher on its UX and UI.
Advanced Analytics
Today's businesses look into data quite seriously. Analysing data could unveil many unknown facts. User behaviour can be mapped using these collected data and insights can be drawn. Analytics coupled with some interesting graphs, charts and infographics can be an attractive proposition.
Merits of Digital Adoption Platforms
It is known fact that enterprises do get into an advantageous situation on implementing Digital Adoption platforms, sooner or later. For the organisations who are still in two minds can analyse success parameters of other companies and digitization would definitely feature as one of the key contributors. Following are the obvious advantages that any enterprise will garner from Digital Adoption platforms:
AI helps businesses become profitable and punctual
Since AI forms the basis of any Digital Adoption platform, proper use of data (customer / employees / system) can lead to better decision making. It also saves time and money. Business setup gets more efficient with AI.
UX is enhanced by Machine Learning
Digital adoption software intelligently uses Machine Learning to analyse its users thereby improves the user experience by learning their behaviour. It uses insights generated from user pattern and modifies various features of the software to provide better UX.
Automation helps boost employee productivity
Digitization saves a lot of time for employees. Automation helps to improve productivity as well as creativity of employees. With availability of various software suites specific functions can be automated and a lot of time can be saved.
Increases competence
The real-time guidance in Digital adoption platforms actually eliminates the time and accelerates it instantly, thereby saving time and increasing competence. Complex procedures become easier to understand without waiting for somebody to clarify doubts.
While there are some great benefits of these adoption platforms, the flipside isn't rosy either. Poor adoption results in negative consequences, which leads to employee / customer frustration, effects productivity, jacked up ROI, waste of time and failed program. Hence, analysing various adoption software and doing a comparative study is essential before zeroing into the one for your organisation.
With an aim to aid users quickly learn how to interact with a website or application or assist in learning newly added features and functionality, many Digital adoption platforms are ready with their software suites. These software helps new user on-boarding and drives the acceptability of new features that may otherwise go neglected.
While choosing a software for digitization of your firm, a comparative analysis is a must. Check for any availability of free trials or free versions of the software you choose to procure, it helps to understand the functionality better before buying the full version. Pricing of these software generally depends on the number of application users who will be receiving guidance and completing walkthroughs.
Provision for add-ons should be there which would typically include additional live support, multilingual local support, API and integration, and role-based user access. Though most vendors offer monthly or yearly subscription plan, customized plans can also be generated based on certain features you want to include or exclude.
---
Interesting related article: "What is Technology?"