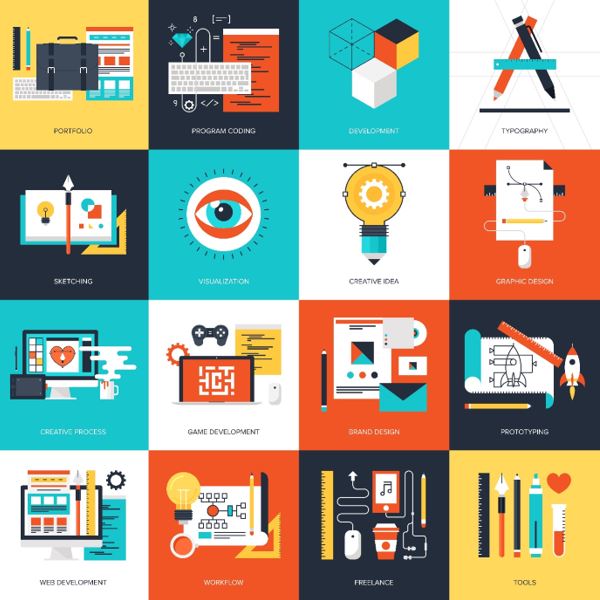 In the competitive markets of today, it is crucial for organisations to enable and enhance their capabilities through rich digital business solutions. With the help of these next-generation solutions, businesses can integrate a wide variety of information sources and applications to their benefit.
While experts have different examples and definitions for digital business, several universal functionalities form the basis of these solutions. Essentially, digital business will include enterprise-owned assets that utilise a carrier-neutral data centre interconnection at an on-premise or colocation facility.
The interconnections help optimise these assets in design topologies where high-speed, secure, and dynamic communications reduce any friction between different information sources and sinks.
How is Digital Business Defined?
Digital business is the transition of enterprises from simple marketing tactics to intuitive business insights using transactional data. In other words, organisations systematically gather user and other forms of data, assign economic value to the insights from the data, and develop frameworks to manage such assets under the digital business model.
Overall, the digital business comprises an interconnection of organisations, their partners, and service providers. To support this setup and related new initiatives, therefore, organisations must invest in a scalable data centre infrastructure that keeps up with the changing business demands for fragmented applications, bimodal IT, real-time analytics and diverse data sources and sinks.
How is the Data Centre Interconnection Model Applicable to Digital Business Needs?
Ideally, advanced digital business applications would involve a significant database use, different data sources, and multiple data centre service providers (including cloud). You can learn more about how data centre's play a role in digital business here.
Further, the model would need low latency exchange of information between the systems. Hence, organisations would have to build a high bandwidth performance channel via a secure, programmatic, and manageable fabric.
Also, businesses would have to leverage methodologies such as added distributed data sources, data sinks, and the Internet of Things (IoT), in conjunction with edge data centres.
Also, setting up an on-premise model requires up-front financing or capital. Therefore, this model has a higher CAPEX and a lower OPEX, while providing less redundancy and scalability than say, a colocation data centre model.
Data centre interconnection is a model within a multi-tenant data centre, in which discrete assets within the facility are connected directly in a peer-to-peer fashion (usually over fibre). While these connections may be as simple as fibre-optic cross-connects, these allow colocation- data centre-based assets to connect to several carriers, peers, and service providers horizontally.
By helping combine interconnections with high-speed enterprise access to the colocation facility and include assets such as networking and storage, it becomes possible for the business and its applications to the network.
This, in turn, presents itself as opportunities for developing advanced solutions based on topology and technology options such as peering. Also, the availability of multiple ISPs and bandwidth support, digital businesses can have more redundancies and opportunities to scale up.
Improved power efficacy is another aspect of colocation data centres that make them suitable for digital businesses. While the average cost of downtime continues to rise in the data centre economy, reliable power supply along with the cooling and network infrastructure provided by the colocation facilities help businesses improve downtime and reduce SLAs.
How Does Peering in Ecosystems work?
The concept of peering using interconnections has been there for many years. Primarily, a data centre service provider would connect network providers. This, in turn, would facilitate interconnecting content delivery networks and extended reach for both network and communications providers.
Furthermore, the demand for low latency connectivity for applications like high-frequency trading has spurred the idea of using interconnections to develop ecosystems of like-minded organisations and information providers.
Nowadays, the concept of having such a high-speed, low-latency interconnected infrastructure has expanded beyond HFT to include other vertical industries such as energy and healthcare.
For example, the exchange of oil and gas exploratory data in the energy segment or radiographic images in the healthcare sector would require a low latency channel. Thus, reputable data centre service providers such as STT GDC India offer a colocation facility where like-minded businesses can build simple point-to-point connections for fibre optics to host various applications within an interconnected network.
Building a peering ecosystem model involves a combination of the topological benefit of intra-data centre interconnections and modern switching technology.
Furthermore, a programmable network model comprises a software-defined network, which can establish or terminate connections on a dynamic basis, either from an API-driven console or a command line.
Overall, peering through interconnections have also helped to increase the value of the local network or ecosystem as each additional partner gets onboard. This, in turn, leads to tangible business value in terms of presence for the respective interconnection centres and makes it tough for the partners to opt out.
Colocation-Based interconnections are Key to Advance Digital Business Solutions
In the near term, physical interconnections via fibre optics and simple topologies will provide compelling motives to use colocation data centre interconnections as the points of integration.
As of today, businesses are leveraging these interconnection fabrics via standardised APIs, which, in turn, helps foster the development of even more valuable applications.
Overall, designing and building prospective digital business solutions requires enterprises to focus more on the complexities of connecting multiple information "sources and sinks" with suitable business logic to reduce latency.
That said, the deployment of these applications can benefit from the use of an interconnect fabric model offered in a carrier-neutral colocation facility.