Undoubtedly, the field of e-commerce is dynamic, and to survive in it you need to adapt to the latest digital marketing trends of the giants in the industry. In a fiercely competitive marketplace, companies must create a name and fame for their businesses, which brings into picture the need for marketing channels. Specifically, digital marketing channels.
If you want to transform as many online visitors into paying customers as possible, you should serously consider using some of the digital marketing strategies we have described in this article.
Digital marketing refers to the marketing of products, services, brands, or companies using digital technologies. In most cases, it means the same as online marketing or Internet marketing.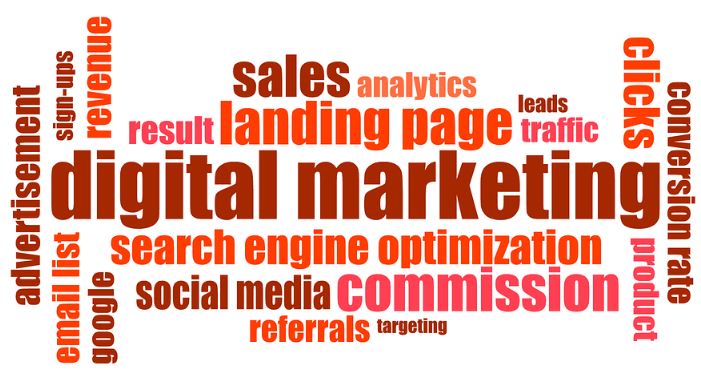 In this article, we are going to look at some digital marketing approaches in more detail, including content marketing, re-targeting, social media marketing, PPC (pay-per-click), email marketing, and affiliate marketing.
Content Marketing
Content marketing involves sharing material online such as blogs, videos, social media posts, infographics, interviews, case studies, and checklists. The content that goes online does not blatantly promote a product, service, company, or brand. However, the aim is to get visitors interested in them.
Businesses use content marketing to:
Attract attention.
Engage online visitors.
Generate leads.
Turn leads into customers.
Enhance brand awareness.
According to Wikipedia:
"Content marketing attracts prospects and transforms prospects into customers by creating and sharing valuable free content. Content marketing helps companies create sustainable brand loyalty, provides valuable information to consumers, and creates a willingness to purchase products from the company in the future."
"This relatively new form of marketing does not involve direct sales. Instead, it builds trust and rapport with the audience."
As far as Google, Yahoo, Bing and other search engines are concerned, in the world of SEO today, content is king. SEO stands for search engine optimization.
Re-targeting
Surveys say that rather than gathering customers for your business, if you focus on extending the existing customer base, the results can be quite profitable.
It is also well known that not every cart in the e-commerce sector proceeds to the billing or checkout sector. So, working on your pre-existing customers and people who have visited your website should be your marketing campaign's primary focus.
As per a leading website, 97% of people don't bother to buy anything when they visit a website for the first time. Unless you have the potential to bring them back and make them stay, there is no point in trying to get additional new visitors.
Social Media Marketing
Social media marketing refers to the use of social media platforms such as Facebook, Instagram, YouTube, Snapchat, and Twitter to connect with your target audience. It is an effective way to boost sales, attract visitors to your website, and build your brand.
Digital marketing professionals can engage with social medial users by placing interesting content, building up follower numbers, analyzing feedback, and placing adverts.
If you know what you are doing, you only need to spend from six to ten hours a week on social media marketing. One of its greatest advantages is that it is free (apart from paid advertising).
Social media has become a major part of every major company's marketing strategy. If done properly, it offers the following benefits:
Greater brand awareness.
It is very cost-effective.
Superior customer satisfaction.
More visitors to your website.
Improved SEO and search engine rankings.
A better conversion of prospects into paying customers.
A combination of better brand authority and loyalty.
PPC
PPC stands for pay-per-click. Some people call it CPC or cost per click. It can be a very effective digital marketing tool. The seller places an ad on a website or search engine and pays every time a visitor clicks on it; hence the name.
With search engines such as Google or Yahoo, the advertisers usually bids on certain keywords or key phrases. These keywords are relevant to their target audience.
PPC advertising, if done successfully, can be a very cost-effective way to boost the number of visitors to your website. It is also a much faster way to gain visitors and ultimately sales than organic SEO, which can take a very long time to yield results.
With PPC, you can place your ads so that the majority of people who see it are those you want to target. For example, let's imagine you have a car repair workshop. If your ad appears whenever people in your town use the search phrase "local car mechanics," they will find it relevant to what they are looking for. Therefore, they are more likely to click on your ad than other people in your area who didn't use that search phrase.
Setting up a PPC campaign takes time, effort, and money. The advertiser needs to monitor it constantly to optimize and improve it. If you are not sure how to set up such a campaign, there are specialist online firms that can do it for you.
Advertisers, if they are not monitoring their campaigns continuously, can find that costs rise rapidly. Also, all the ad does is drive people to your website. You need to make sure you know how to convert them when they arrive.
Email marketing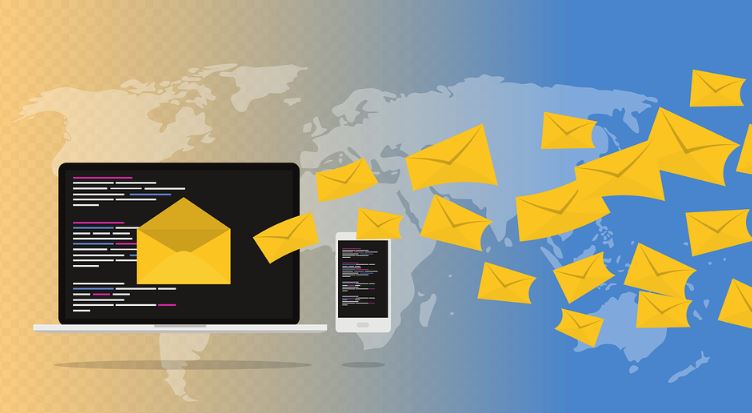 Through Email marketing, you can optimize your time and budget, target personalized content, build credibility, and boost your sales exponentially. Gone are the days when brochures used to serve the cause, because now email marketing can provide you with the metrics that can help you know the complexities of the workflow.
Email marketing's greatest advantage is that you can tell a specific person what you want. It is one of the most personal and intimate ways to convey your message to customers, prospects, and consumers in general. A prospect is a consumer who could turn into a customer.
Affiliate Marketing
The best thing about affiliate marketing is that you don't need expertise, and in spite of being a newbie you can always make it a good supplementary source of income. Keep your marketing kit aside because this is a low-cost business opportunity and has far-reaching and lucrative potential.
Now, we hope you have a better idea of how to use digital marketing to promote company, product, service, or brand to people and companies in the online marketplace. Good luck!
Video – What is E-Commerce?