If as an entrepreneur or professional you want to publicize your products and services and effectively reach your target audience, being online is not enough. It is necessary to generate digital marketing strategies that capture people within your target market so that they become clients and, hopefully, ones that are loyal.
What is marketing or digital marketing?
In charge of the development of specializations in digital marketing at the skymarketing said that digital marketing combines different areas such as advertising, communication, customer service and sales.
"When we talk about digital marketing sometimes people get a little scared at first. But we are not really doing something other than what is usually done: all these advertising, marketing, communication issues. The only difference is that we do it through a relatively newer medium called the Internet", added the e-commerce specialist.
Digital marketing is relevant today because it is the simplest, most direct and even economical way for large, medium and small companies, entrepreneurs and professionals to communicate with users on their different platforms.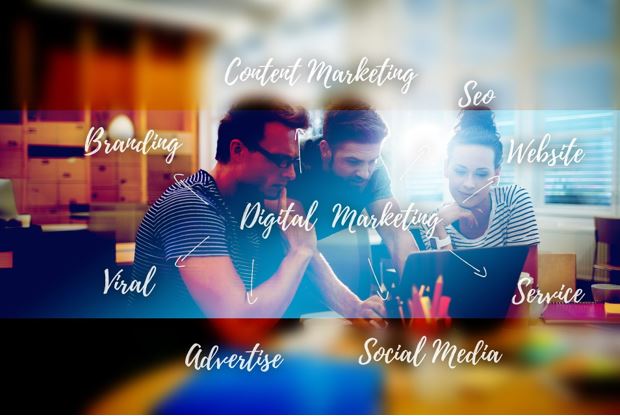 Strategies
First thing you should be aware of is that there is no hard and fast rule or rigid set of measures when performing digital marketing. Each company and professional must adapt to their reality and that of their market.
Here is a guide you can follow to start or strengthen the work you have already done electronically.
1. Know your audience and choose the media they use
It is necessary to know in advance who your audience is, know your sector and be clear about your business model, set objectives and define what digital media to use, since it does not have to be in all of them.
"You must be where my audience is, you must know their profiles, behaviors and habits, as well as the latest trends. If you are not aware of trends, you could lose many opportunities to impact users, "said Jorge Rosich, general director of the Paprika Digital agency.
Facebook has a very wide reach: it currently has more than two billion monthly active users in the world, so it is recommended that businesses start there, with the opening of a business page.
Google is a broad and powerful tool: apart from being one of the most popular search engines, it has different tools that allow us to know what people are looking for.
Instagram is an incredibly graphical application, which is mostly used by youth.
If you have very attractive products and if your market is more youthful, being in this network is a good option.
Involving your business with Waze makes it easy for people to find you and get to your business easily.
LinkedIn makes it possible to generate professional and business contacts and reach clients.
Blogs allow you to connect with the public that is looking for a certain topic, so it is essential to know what matters interest your market and what they are looking for on the net. It is not about writing what you like, but about what the public reads.
On the other hand, a well-structured website is a way to find company information and in turn provides credibility. Even through it, you can create an electronic store.
The site must not only be beautiful, but functional, be optimized, so that people find what interests them and increase sales.
Make sure your site has original content, don't copy information from other places, and check for optimal speed.
If you are betting on email marketing (also known as email marketing ), develop a database of your customers and submit useful information.
Develop content as personalized as possible and avoid sending spam or junk mail.
2. Marketing content, not product
Martinez advised turning to content marketing and not product marketing.
What is the difference? Product marketing focuses on just selling and 'bombards' the consumer with advertisements for the good or service being offered.
For example, if you run a natural smoothie company and have a Facebook page, when you do product marketing you will probably tell your followers every day to buy the different smoothies, the typical one-sided advertising.
Content marketing goes further: it talks about the benefits of shakes, provides nutrition advice and supplies that add value to the person.
In addition, the consumer has the option of interacting with the business, so that his voice is heard.
Martínez points out that this second kind of marketing tries to build trust in the person, with valuable information, and then sells.
When doing this content marketing in the digital media of your choice, it is vital that you take care of image and design aspects, suggested by the Blue world city.
"Many companies do not see it as important and publish anything. You have to have a defined graphic line,"Castillo stressed.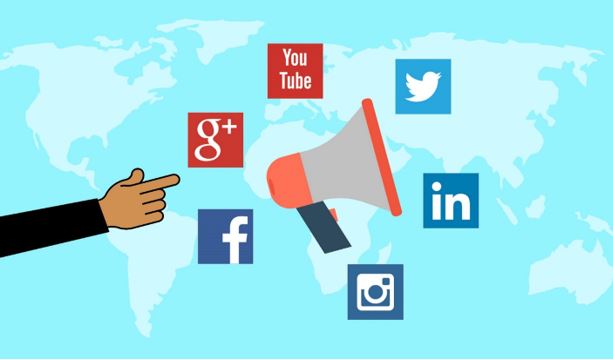 3. Take advantage of the advertising offered by social networks
To have a greater reach, use the advertising offered by social networks such as Facebook and Instagram, which is quite accessible.
Of course, segment your audience well, use the ideal formats, plan well the campaigns you carry out and measure the results of these to determine if they were successful or not.
Castillo recommended that businesses that have a business page on Facebook use the free Business manager tool, which allows them to broadcast advertising on both Facebook and Instagram, manage different profiles and create events.
Likewise, you can activate the store tab in that network and sell products in this way.
Similarly, you can use the Google Adwords tool that pays for your website to rank high in Google search.
4. Create video content
The public really likes to see interesting, interactive videos that tell stories, so you should take the opportunity to create content in this format.
Use the tools of Facebook and Instagram Live (in which videos are broadcast in real time).
"2018 is the year of videos: 3D, 360 videos, both for social networks and for the user," Castillo emphasized.
Ensure their quality and, if possible, hire a professional to prepare them.
As for live video, have adequate equipment: a camera with good resolution, that the audio can be heard well, and a good Internet connection (that the transmission is not being interrupted or that it looks bad).
5. Use a digital marketing manager
To generate the strategy, it is important to have knowledge in the field, that is, to create content in a professional and not empirical way.
That is why there is a need digital marketing manager.
If we see it in sports terms, it would be the equivalent of a coach or technical director of a team. In the musical field, it would resemble the conductor of an orchestra.
For Rosich, it is essential that the manager is an experienced person with general knowledge, who joins all the necessary points to make a good strategy.
"Possibly, the graphic designer is very good at generating designs, but doesn't know how best to optimize the ads. The same case is that of the community manager, who must know about the latest trends and tools to generate the best content for the public. But, surely it will take care of a creative or strategist that helps him to direct the content towards certain objectives in a more general way than he could be seeing it,"said Rosich.
"Without a team of specialists led by a marketing manager, the efforts can be catastrophic," warned the publicist.
Become an expert in digital marketing
Skymarketing offers the Marketing and Digital Strategy Manager Program , which belongs to the business updating area of ​​the School of Business Administration.
This has three modules.
The first is called Organic digital media and application tools , which addresses the objectives of digital marketing, organic tools, content creation on different social networks, Search Engine Optimization (SEO), email marketing, among others.
The second is called Digital payment media and social networks , in which the interested party will be taught to use the different instruments of digital advertising and how to carry out digital campaigns.
The last module, Development and application of digital strategy , will focus precisely on instructing the student in how to generate a strategy and this will be able to carry out a final project.
Video – What is digital marketing?
---
Interesting related article: "What is Digital Marketing?"