Although the majority of business owners will be aware of the need for a digital marketing strategy, many aren't quite sure what this actually entails. Since digital marketing evolves at such a fast pace and incorporates a range of different practices, it is easy to get lost in the technical jargon. However, to ensure that a digital marketing strategy is being used most effectively, it is necessary to understand which practices it can involve.
Search Engine Optimization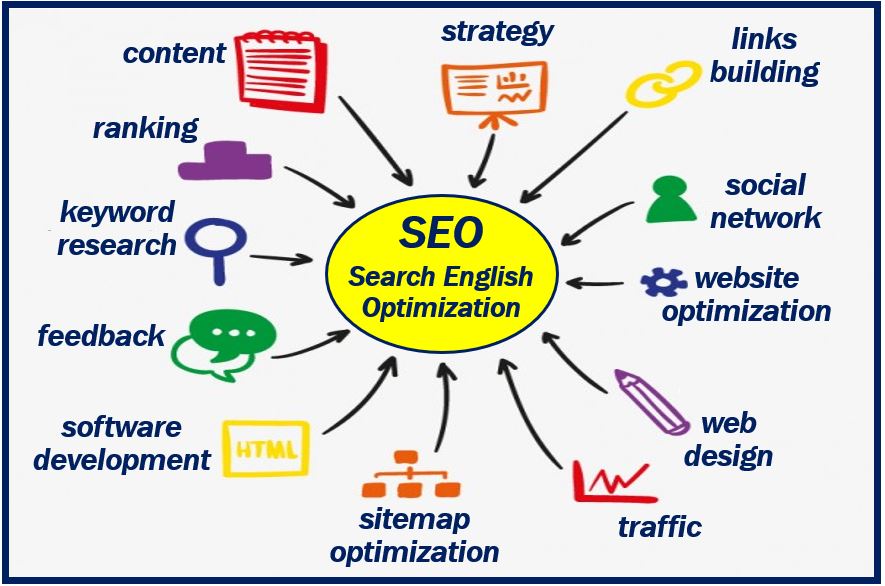 This term refers to a number of different techniques that are used to boost the position of a website on a search engine's rankings. These can have an effect on click-through, conversion rates, as well as increasing brand awareness with a potentially global audience. The methods used to increase a website's ranking involve both on-site and off-site backlinking, written copy, and keyword targeting.
Pay-Per-Click Advertising
As the name suggests, this is a form of advertising in which a business is charged only when a customer clicks on the ad. Most commonly used on search engines, or large platforms such as Amazon, this form of advertising is used by companies who want to quickly increase the visibility of a website.
Website Design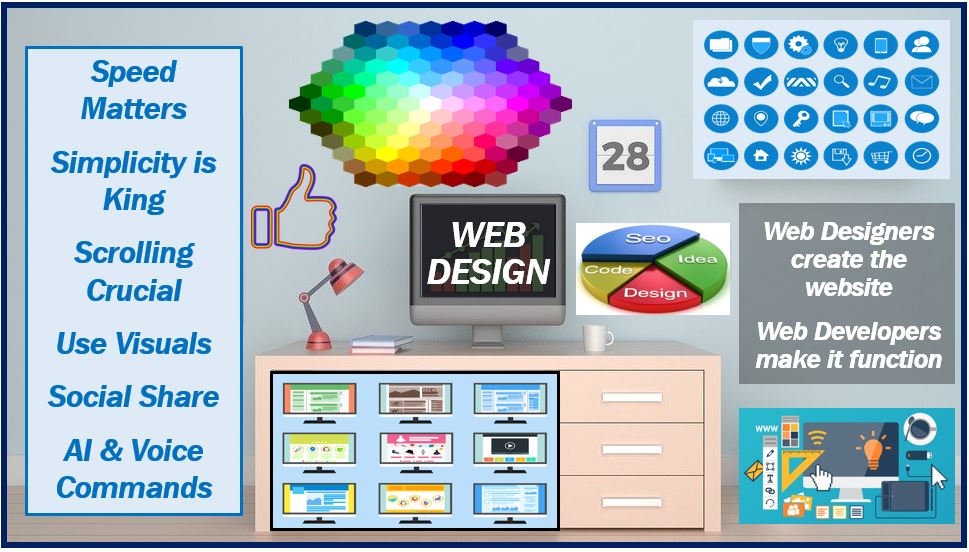 The design of a website has two major impacts: first, it is a representation of the brand. A poorly designed website that looks outdated or is difficult to navigate is much more likely to have a high click-off rate. Secondly, without a well-designed website, even the best SEO efforts are unlikely to yield impressive results.
Search engines crawl websites to determine if they should be recommended to their users, so if a website takes a long time to load or is difficult to navigate then it will be prohibited from reaching one of those coveted top spots.
This illustrates just one way in which the most successful digital marketing campaigns combine skills like coding, advertising, public relations, and graphic design. To learn more about this, see The Gist, who work "in parallel with 'everything'", including digital and traditional marketing and PR to create a holistic approach that can be highly valuable.
Content Marketing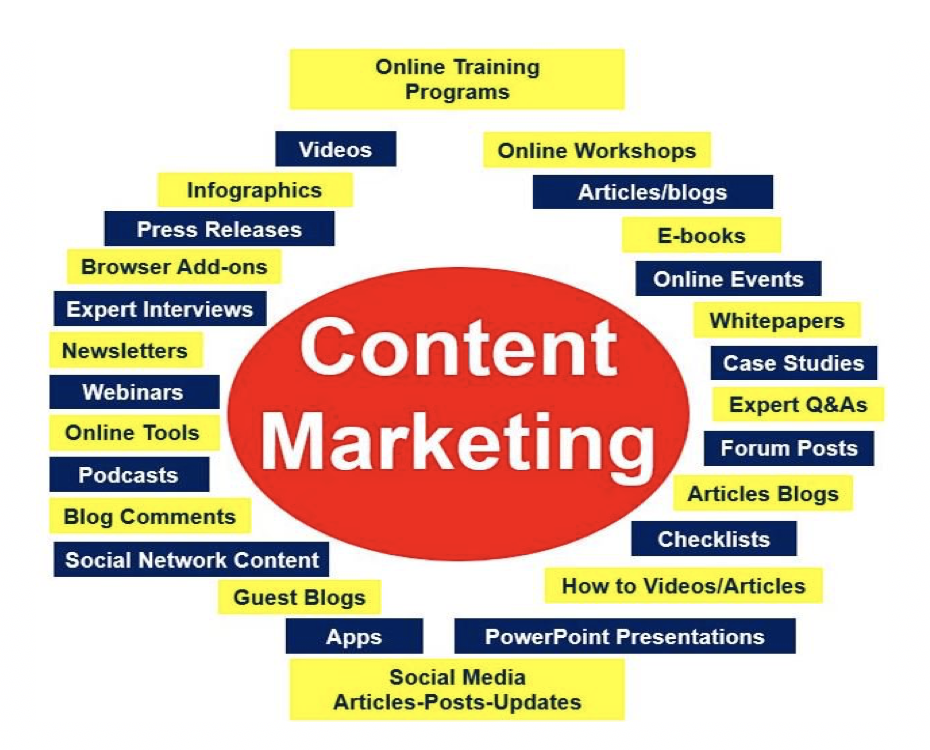 Content marketing involves the creation of on-site quality copy, which is focused on keywords that are written for the specific target audience. Usually taking the form of blog posts, this copy should be interesting/useful and engaging and will help to build relationships with potential customers and boost search engine rankings.
Social Media Marketing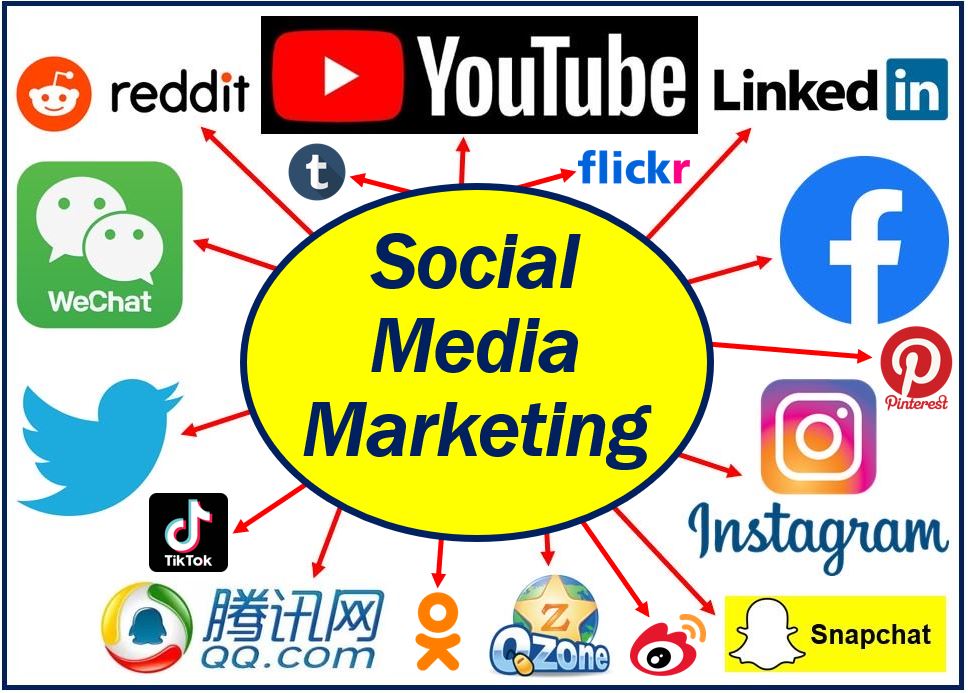 With an astonishing 3.8 billion people using social media, it is a hugely valuable resource that is often used to increase brand awareness as well as build relationships with current and potential customers. To ensure the most effective use of time and resources, it is necessary to consider the most relevant platform for the target audience.
For example, those marketing to young people might want to focus their efforts on Instagram and TikTok, whereas businesses that are focused on the more mature clientele would instead operate on platforms like Twitter and Facebook. Once the right platform has been identified, regular engagement is key. This might be in the form of posting, replying to comments, or messages.
Email Marketing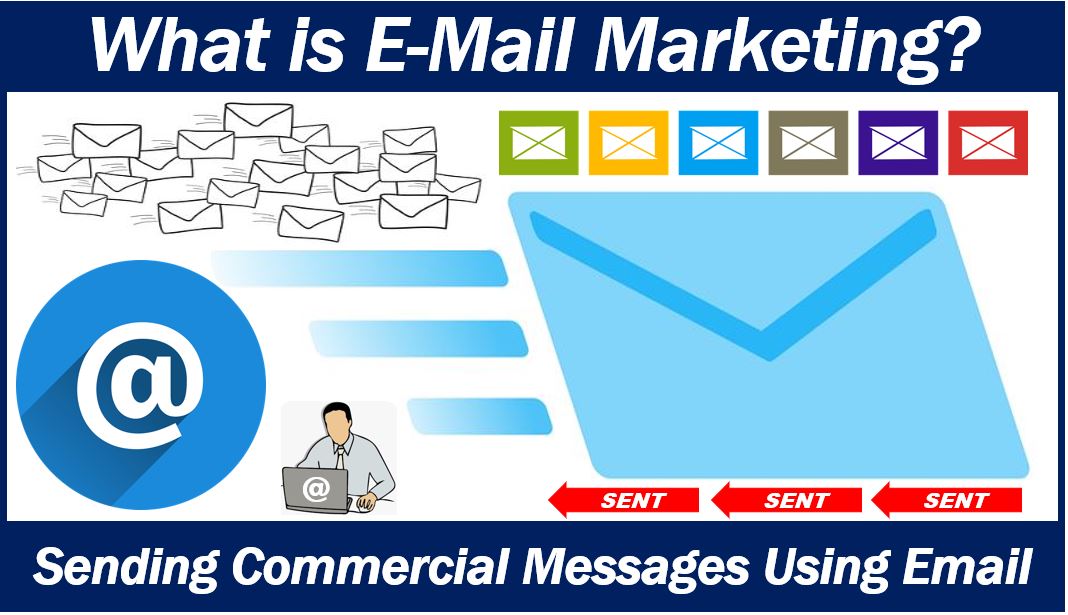 Although the general concept of email marketing might a little outdated, there are reasons for its enduring position on the digital marketer's tool-belt. It is a low-cost method that can be used to instantly connect with an entire customer base. It enables a brand to follow up with potential customers, break the news of a new product, or give information about an upcoming sale.
---
Interesting related article: "What is Search Engine Optimization?"